Classics World's Paul Bussey test drives and reviews the Morgan 4/4…
The Morgan 4/4 has the distinction of being the longest running production vehicle in the world! It originally debuted at the London Motor Show held at Olympia in 1936. First designated the 4-4 and later the 4/4, this refers to the fact that the model has four wheels and a four-cylinder engine. Production was halted during the Second World War and from 1951 to 1955, but since then the model has been in continuous demand. The original engine was a Coventry Climax, followed by a Standard and then Ford engines were the mainstay for many years, though a Fiat Twin Cam was used between 1981 and 1983, followed by Ford CVH and Zetec units. Current production cars use the Ford Sigma 1595cc engine.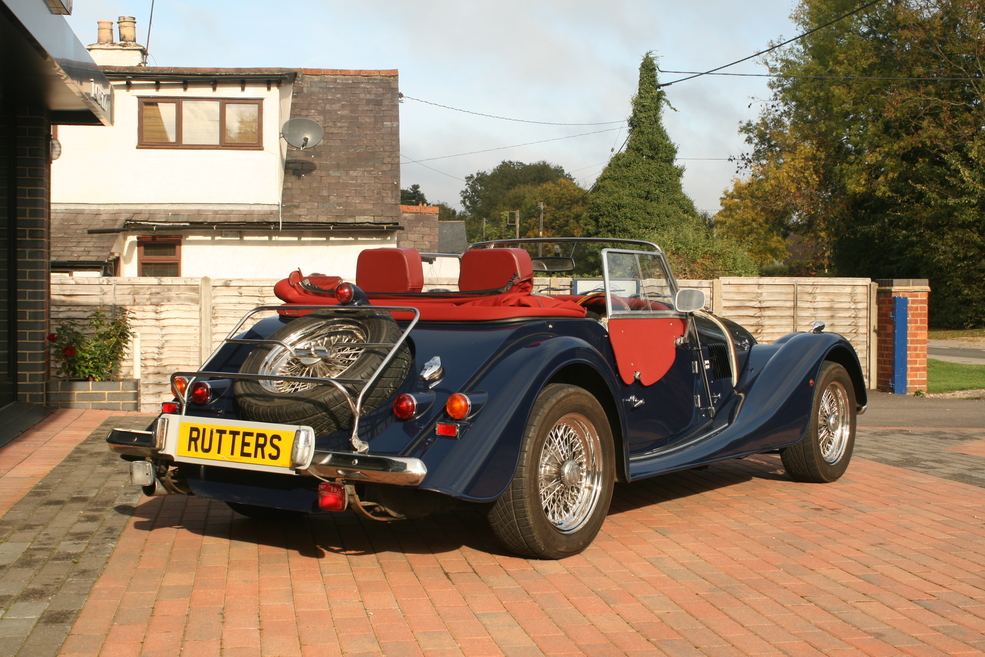 Condition
This Morgan 4/4 sports a Low Line body finished in Indigo Blue, which remains in fine fettle but does sport the odd minor blemish. It also features a stainless steel mesh grille behind the stock vertical slatted grille, so no chance of any stones getting through and damaging the radiator! There's also a stainless steel rear luggage rack supporting a high level brake light. The stainless steel wire wheels are also a relatively new fitment. Keeping the two-piece bonnet extra secure is a leather strap, with a lambswool protective base ensuring absolutely no scratches or scuffs. Internal creature comforts include high back red leather trimmed seats, which remain in excellent condition, though the side of the driver's seat back is a little worn and thus removing a small amount of the red colour. The walnut veneer dashboard has a very neatly laid out instrumentation, featuring white faces with black numerals. A three-spoke wood rim Moto-Lita steering wheel is a nice finishing touch and there's also a radio/CD player, plus stainless steel door check straps. Weather protection is courtesy of a new Morgan factory burgundy Mohair soft top, tonneau cover and side screens (costing £1791) with the soft top being a particularly good snug fit.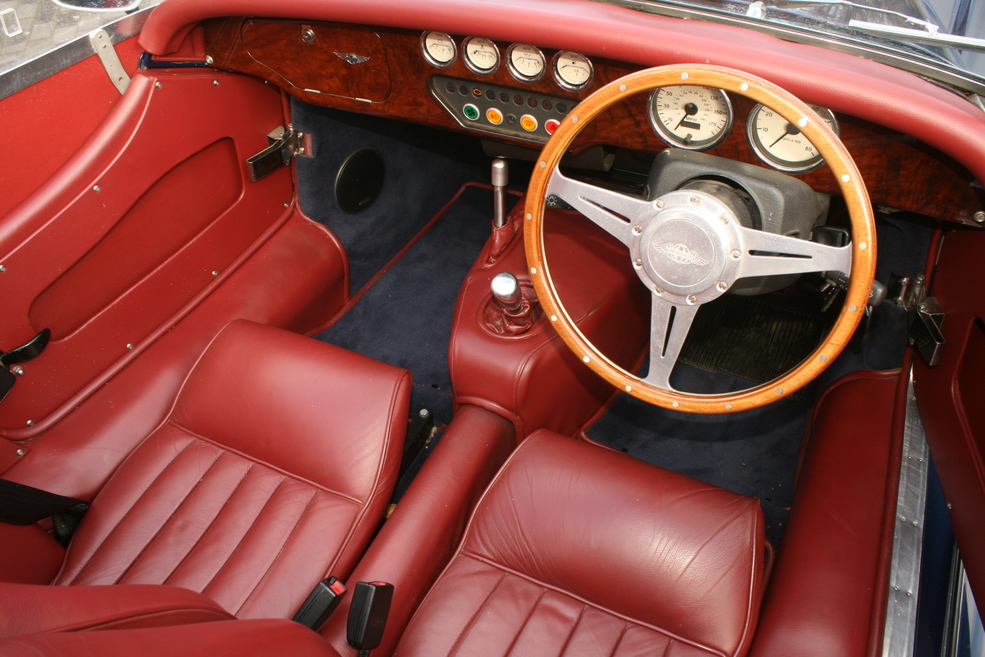 Test drive
This 4/4 is powered by a 1.8-litre Zetec engine coupled to a five-speed manual transmission. This particular car has been retrofitted with power steering (costing £2220). Apparently the previous owner's wife wanted the car to be as user friendly as possible to drive. Power steering on a Morgan 4/4; we can't wait to sample the delights! Nowadays an electric power steering kit is becoming a popular fitment on a great many classic cars and we found it to be very precise and beautifully weighted. There are also uprated front springs, a steering roller bearing kit, top crossframe tube staybars, adjustable Koni dampers and a rear Panhard Rod, for enhanced and ease of handling, but taking nothing away from the inherent bouncy ride from the sliding pillar front suspension set-up. Another retrofit is the Librands short-shift gear kit, with a particularly dinky shifter and with a very close H-pattern. This allows you to change gear with consummate ease. You can either use the palm of your hand, or indeed merely your fingertips, as the shifting action is extremely light and easy. There's absolutely nothing not to like about the Zetec engine, which offers a smooth power delivery and is relatively economical; just ensure that you change the cambelt from time to time! Here we have a Morgan with all the inherent traits of the 4/4 model, but with plenty of upgrades and refinement, which all seem to work very well together, and the braking action is instant and most impressive. This Morgan has been very well set-up, by marque experts and does indeed handle very well and with the power steering, parking is guaranteed to be an absolute cinch.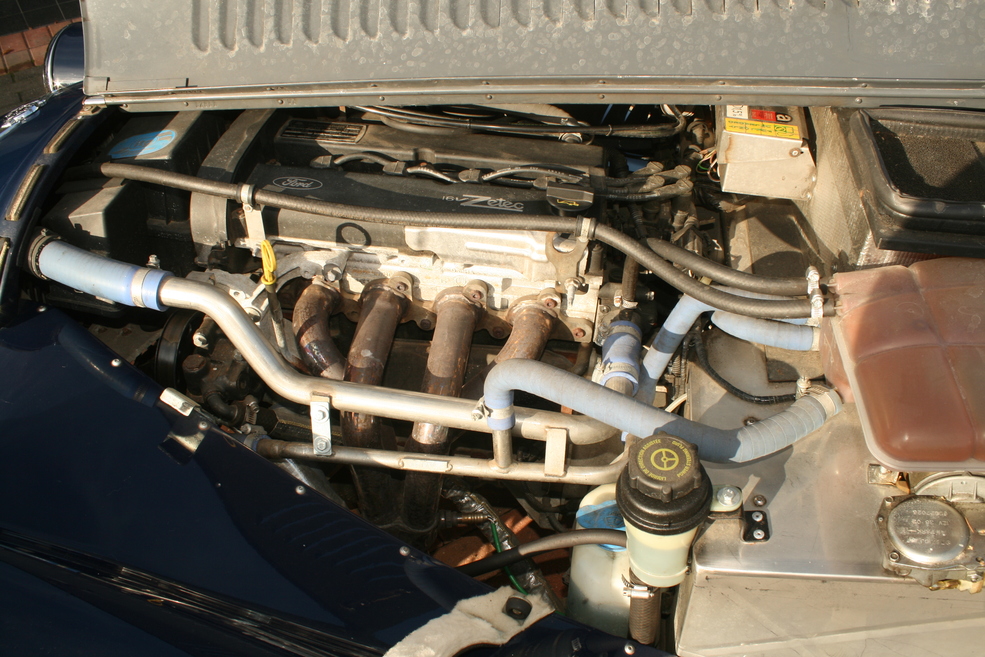 Verdict
With its traditional looks and styling, time honoured method of hand-built bespoke construction, coupled with many interesting upgrades and concessions to modernity, this Morgan 4/4 offers a most interesting technical specification. It has also covered a relatively low mileage too, not requiring any remedial attention and an awful lot of Morgan for your money! Clearly it has been very well looked after and cherished, there's plenty of documentation and history and we can't imagine that this 4/4 will hanging about for too long.
Tech Spec
Engine: 1796cc
Power: 119bhp
Top Speed: 112 mph
0-60mph: 8 secs
Economy: 35 mpg
Gearbox: Five-speed manual