Classics World's Paul Bussey test drives and reviews the 2000 Morgan 4/4…
Morgan, one of the last great bastions of the British motor industry, independently owned and building sports cars in Malvern since Edwardian times. Morgan car origins were with three-wheelers, the first being a 1909 Runabout. Subsequent production two-seat three-wheelers acquitted themselves extremely well, both on the road and in competition, but for the first time, in 1936, a four-wheeler was introduced (excepting the sole 1914 experimental four-wheeler) and powered by a four-cylinder Ford engine.
This model was known as the 4/4, because it had four-wheels and a four-cylinder engine. Interestingly it remains in production to this day, the longest running production model of any motor manufacturer worldwide. Using traditional methods of car construction incorporating a Z-section steel chassis and a wood ash frame – not a great deal has changed over the passing years, each car still being hand-built by craftsmen and women in Malvern, Worcestershire.
Our tried and tested example here is a 2000 4/4, which has had four owners from new, the most recent of which was residing in the South of France, from where the car was driven up to Hertfordshire in March 2018 without a hitch (some 1300 kilometres). The body is painted in the attractive colour of Indigo Blue and other than a miniscule amount of microblistering in places – particularly around the side screen attachment points – and a few scratches on the high level brake light, it's extremely well preserved.
All bright work is in good condition, though there are a few scratches and a very small mark on the front bumper. The stainless steel luggage rack makes for a most useful accessory. The car sits on chrome wire wheels in excellent condition, which are shod with a set of very desirable Avon 195-60/R15 ZV5 tyres that look almost new, the spare included. This car has had the optional lowline body fitted when originally built, which allows the factory wider wheels and tyres taken from the Plus 4 here mentioned, to be installed. Protection against the elements is courtesy of a dark blue Mohair quality soft top in superb condition and there's a cream-coloured storage bag for the Mohair trimmed side screens, complete with a Morgan-winged logo embroidered on the side.
Interior wise, this 4/4 has a delightfully colour co-ordinated Stone leather with blue piping to the sports seats, along with blue carpeting – all very well preserved. A walnut veneer dashboard remains free of any scratches, while the Moto-Lita woodrim steering wheel makes for a nice personal touch. It's quite unusual to find a Morgan of this age, whose door cards are free from wear and scuff marks and the ones on this car are virtually as new!
On The Road
Being of relatively slim build, together with having a certain degree of agility – both pre requisites to get into a Morgan – I slid into the driver's seat. Once comfortably ensconced in the cosy cockpit, it's time to sample the delights of this 4/4. Our tried and tested example is powered by the ubiquitous Ford Zetec 16V engine of 1.8-litres, mated to a five-speed manual gearbox. This combination makes for user-friendliness, with a delightfully silky-smooth gear change. Anyone who has never driven a Morgan before will soon feel at home behind the wheel in a very short time. The steering feels crisp and taut and the brakes top notch. This car has just emerged from a major service and belies its 18 years. It feels like you are behind the wheel of a Morgan that's much newer. The engine and exhaust note through the stainless steel system remains fairly quiet and muted.
What the ride quality lacks in refinement, the highback leather sports seats certainly make up in comfort. The seating position offers excellent forward vision and using the front offside wing and headlamp as reference, allows for perfect pin point road positioning. Behind the wheel, the 4/4 remains a very entertaining sports car, if not the quickest, though at 0-60 in 8 seconds it's no slouch and fuel economy is pretty good too. Oil temperature was a healthy 50-60psi when the engine was warm and cruising at 50mph.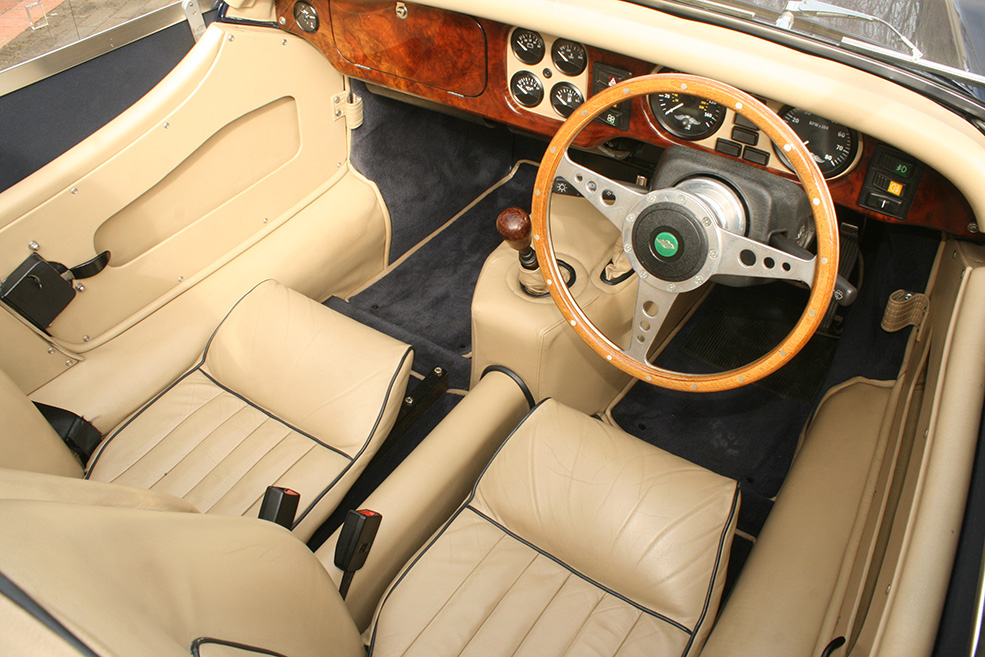 Verdict
If you're thinking of taking the plunge into Morgan ownership, this 4/4 would make perfect sense as an ideal entry level car. It offers traditional sports car styling with a degree of modernity and economical running costs. Other attributes include full weather equipment with side screens, a Mohair type soft top, that's in an excellent state of preservation, plus a Moto-Lita woodrim steering wheel, walnut dashboard, chrome wire wheels and a stainless steel luggage rack. A nicely optioned car to be sure.
The 1.8-litre engine has just been fitted with a new timing belt, which gives great peace of mind. There's also a photographic build record of the car and a signed photo of it nearing completion by Peter Morgan! When you buy a Morgan, you don't just buy a traditional hand-built British sports car, you become part of the excellent friendly camaraderie of other Morgan owners, amongst the best there is, through the Morgan Sports Car Club and its numerous local area groups.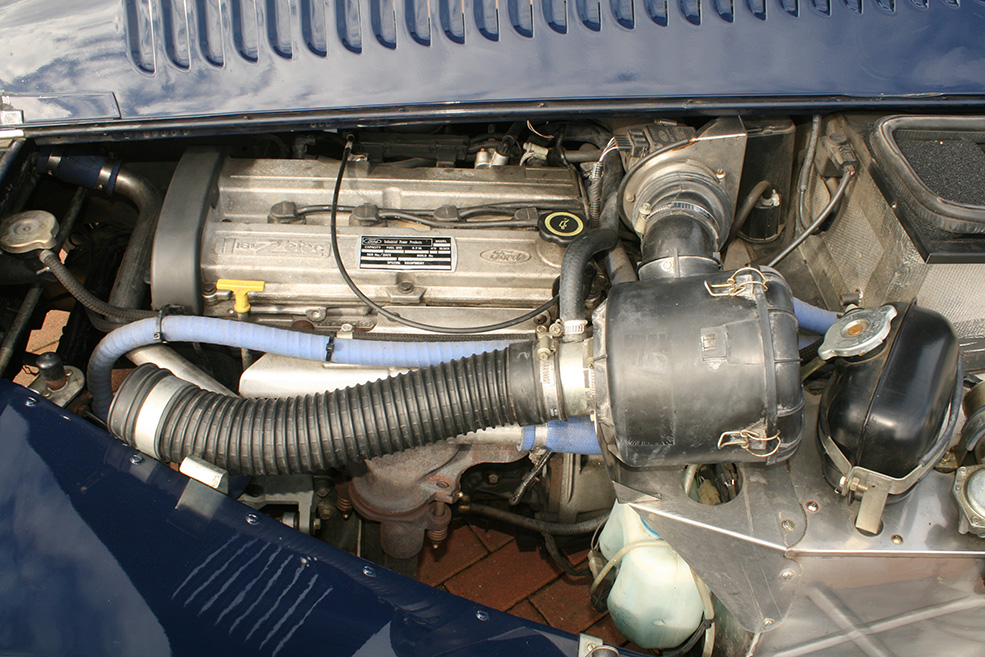 Tech Spec
Engine: 1796cc
Power: 119bhp@6000rpm
Top Speed: 112mph
0-60mph: 8 secs
Economy: 35mpg
Gearbox: Five-speed manual