Enjoy having a blast without the bills with these low tech, DIY friendly muscle cars…
It's a buyer's market when it comes to bagging a bargain performance car from yesteryear. If 0-60 times matter, you can take your pick from a wide range of overlooked classics from the '70s, '80s and '90s, including a raft of fun hot-hatches. However, when it comes to sheer grunt – drawing on the seamless power of a big-capacity motor – you have to be a bit more careful. Fuel costs aside, if you choose something that's too sophisticated there's scope for it to go horribly wrong. Especially if you're tempted by a car with fragile and now possibly obsolete electronics in charge of managing all that power. Okay, you might pick up something packing plenty of punch going for a song, but what's the point when you'll likely to end up forking out big time at a specialist if it goes wrong, come unstuck finding parts and cringe every time it misses a beat? No, if you want real bite on a budget you'll need to keep things simple and consider one of these easy to maintain muscle cars.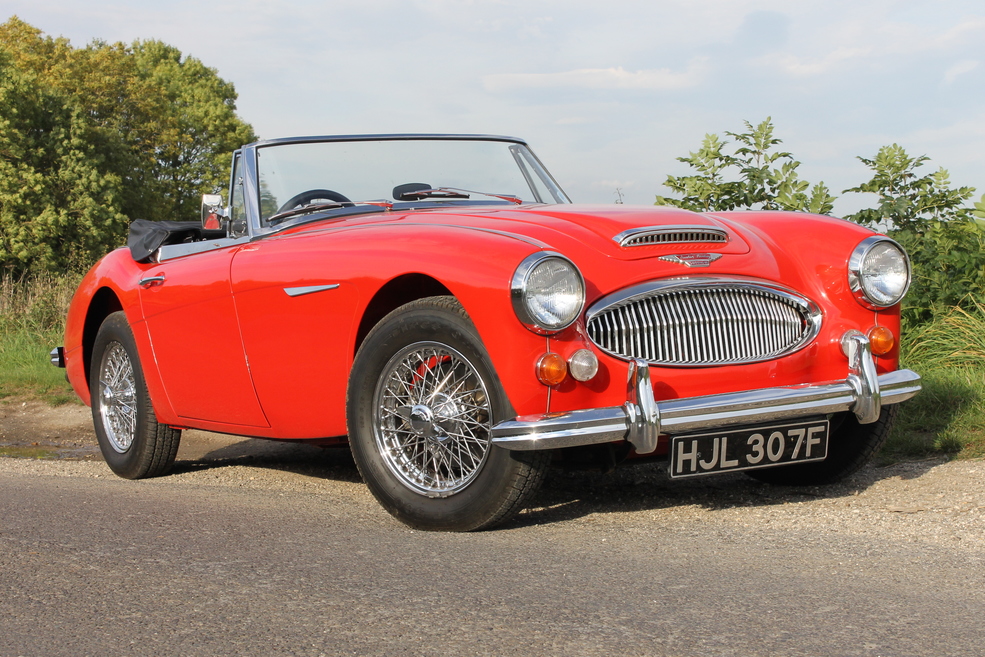 AUSTIN-HEALEY 3000
Of all the 'Big' Healeys, it was the 3000 that would go on to have the longest life, enjoy the most success and bag the largest number of sales. It was also the model that underwent the most dramatic improvement during its lifespan, which lasted from 1959 to 1968, including a major facelift, an important chassis revision, four different engine tunes, a gearbox change and a whole raft of small but still significant upgrades.
Arguably, it was the MkIII introduced in 1964 that represents the pinnacle of excellence when it comes to this brutishly fast and heart-warmingly straightforward British icon. Or, to be precise, the Phase 2 which had various chassis improvements and radius arms at the rear instead of the original Panhard rod arrangement. Arguably though with this car, the biggest improvement over its predecessors was under the bonnet; an improved cam profile and twin two-inch HD8 SU carburettors twinned to a tuned exhaust served to boost power from that six-pot to 148bhp, with a similarly useful hike in torque.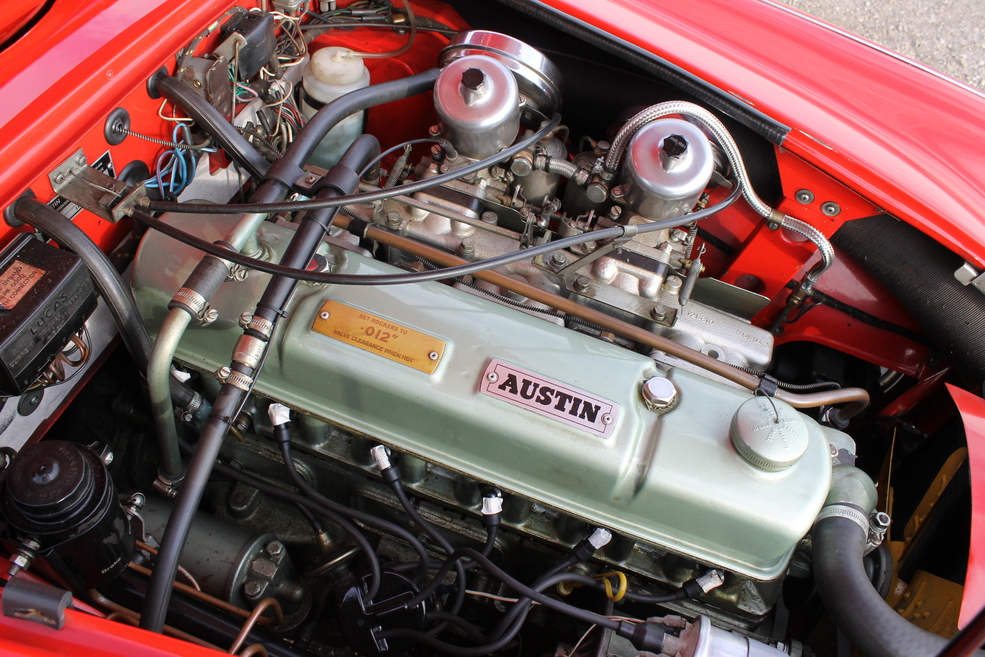 If you want to own one, base your buying decision primarily on body condition as those mechanicals – including that C-Series engine – are refreshingly simple to sort yourself. Which is why we've included it. Rust can take hold virtually anywhere, but prime areas to check include the doors, sills, wings, as well as less visible areas like the inner wings. The chassis is also a prime area for corrosion, so inspect the rails for rot and kinks as well as the crossmembers, outriggers, sills and floorpans. Nine out of ten sold went to American buyers, so a less rusty import might be the way to go. The good news is that parts availability is generally excellent, so if you do the work yourself, a project will make sense. Which is probably just as well because Healey prices are high. In fact, a late car with history could well be in excess of £70,000. Instead, find a recent import for half that and restore and run it yourself on a shoestring.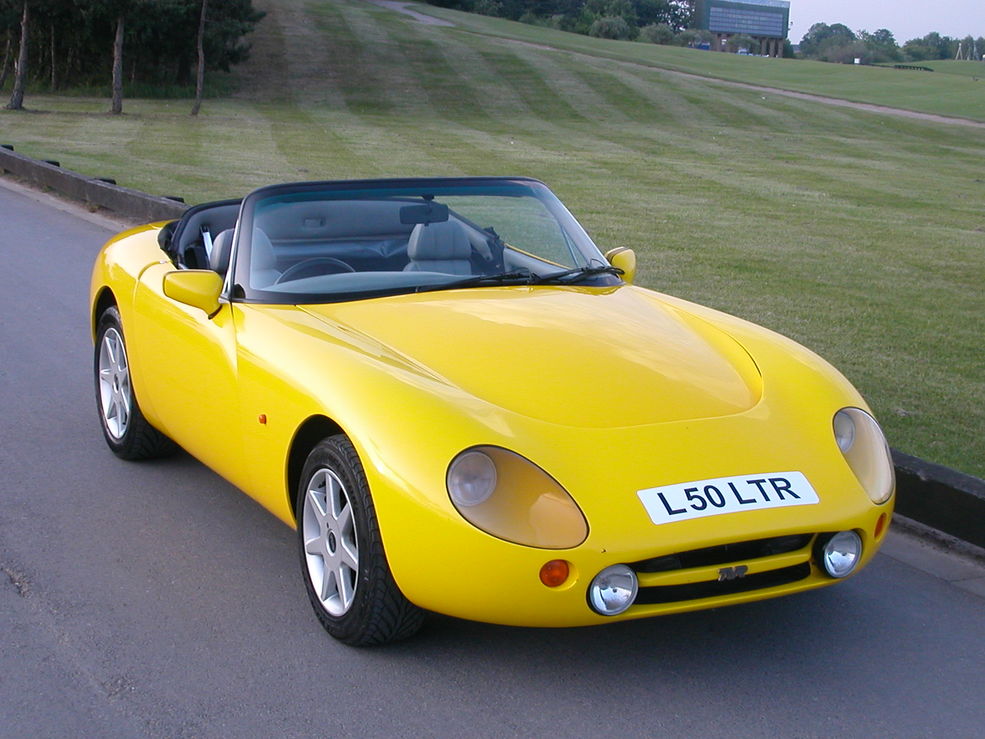 TVR GRIFFITH
The 'Griff ' was TVR's first real shot at making a modern road-going race car, and served to satisfy demand from existing TVR S-Series owners for an even more brutal shove in the back courtesy of its 3.9-litre V8 Rover powerplant. Incidentally, the firm's John Ravenscroft was responsible for the suitably swoopy body design. Alongside the racing-derived chassis from the Tuscan came an equally impressive suspension setup featuring beefy front and rear track and unequal length double wishbones. Stiff Koni sports shocks provided the necessary damping.
The Griffith made its first public appearance at the 1990 NEC Motor Show, with the first cars going on sale in 1992. Two variations of the Rover V8 lump were available at launch; both of which provided shatteringly quick performance. The 240bhp 3.9-litre boasted a 4.7 second 0-60 time and could go on to 160mph, while the more potent 4.3-litre with its extra 40bhp was even quicker. The legendary Griffith 500 appeared in 1994 with 4997cc, 340bhp and a wider front air intake to aid cooling. That does 0-60mph in just 4.1 seconds and 167mph.
By 1999 power steering had become standard (instead of an option) but by then the Griff was already on borrowed time. Production finally ended in 2002. The last 100 Special Edition (SE) cars can be distinguished by their Chimaera-influenced dash, plaque in the glovebox, distinctive door mirrors and sunken rear lights.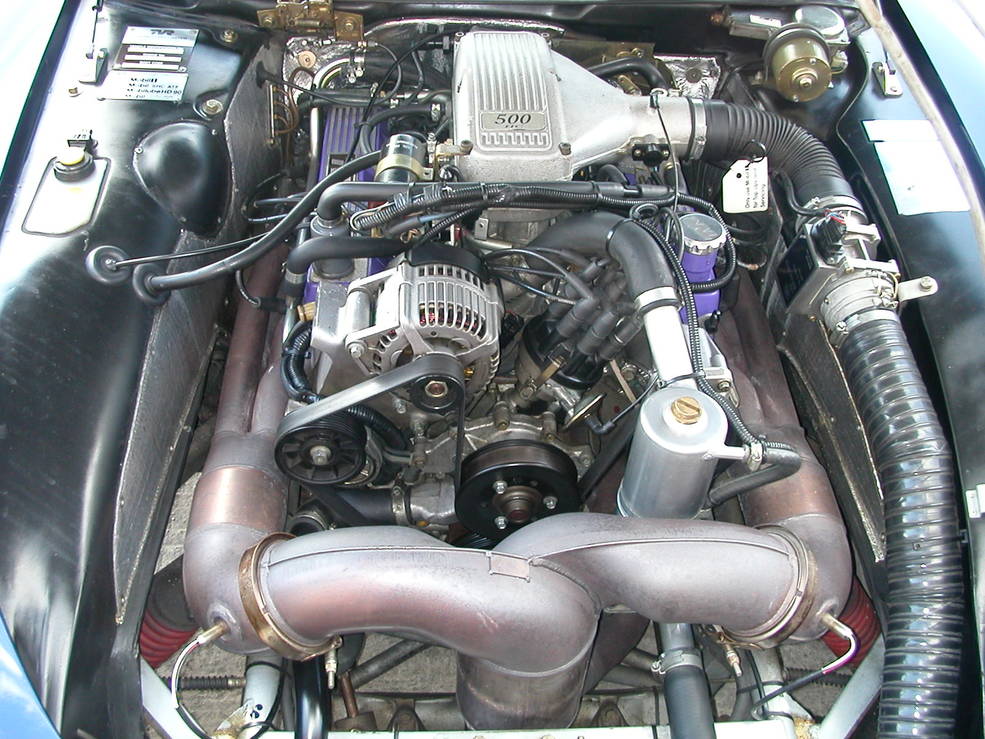 Assuming you do your homework, buying a Griffith should be a relatively straightforward affair, although that tubular steel chassis can rust horribly. That said, it's possible to lift the body just enough to replace the vulnerable outriggers instead of removing it completely which will save money if they're rotten. As for that Buick-derived V8, it's been around for years, so as long as it's been looked after and is not suffering from excessive camshaft wear, it shouldn't prove a problem. Moreover, there's a plentiful supply of parts and huge scope for making it go even quicker.
Griff prices are firming up, and originality counts for a lot. A project 4.0 can be picked up for somewhere in the region of £10,000, but you might need to spend at least £15,000 for a nice 4.0 or 4.3 with history. A 500 will set you back £25,000. That's still lots of bang for your bucks. The SE splits opinion. Some think it's too much like a Chimaera and devalue it accordingly. Others will happily pay £30,000 for one.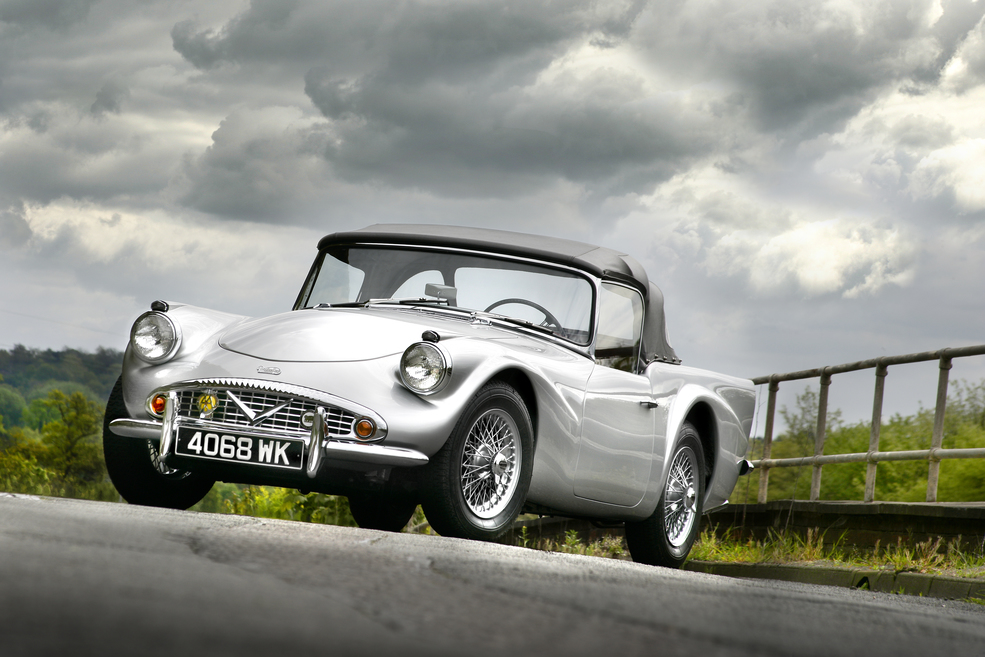 DAIMLER 'DART'
The Coventry firm's all-new sports car was announced as the Dart in 1959 but it was swiftly changed to the less evocative SP250 when Chrysler pointed out that it already owned the name. Its appearance also caused a bit of a stir with its peculiar downturned grille, sweeping arches and radical rear fins.
It's true asset, though, was that beautifully flexible Edward Turner designed 2.5-litre V8 under the bonnet which made it spectacularly nice to drive. Ok, its heavy steering, body roll and contemporary reports of doors opening mid-bend due to scuttle shake must have scared off potential buyers in the past, but it's quickly becoming recognised as a quirky but highly desirable British sports car choice.
The 'Dart' remained virtually unchanged throughout its brief production lifespan which lasted until 1964. Just 2654 were made. Extra chassis strengthening to improve structural rigidity was implemented in 1961 and these cars are generally known as 'B Spec' models. The 'C Spec' (1963-'64) had a heater as standard.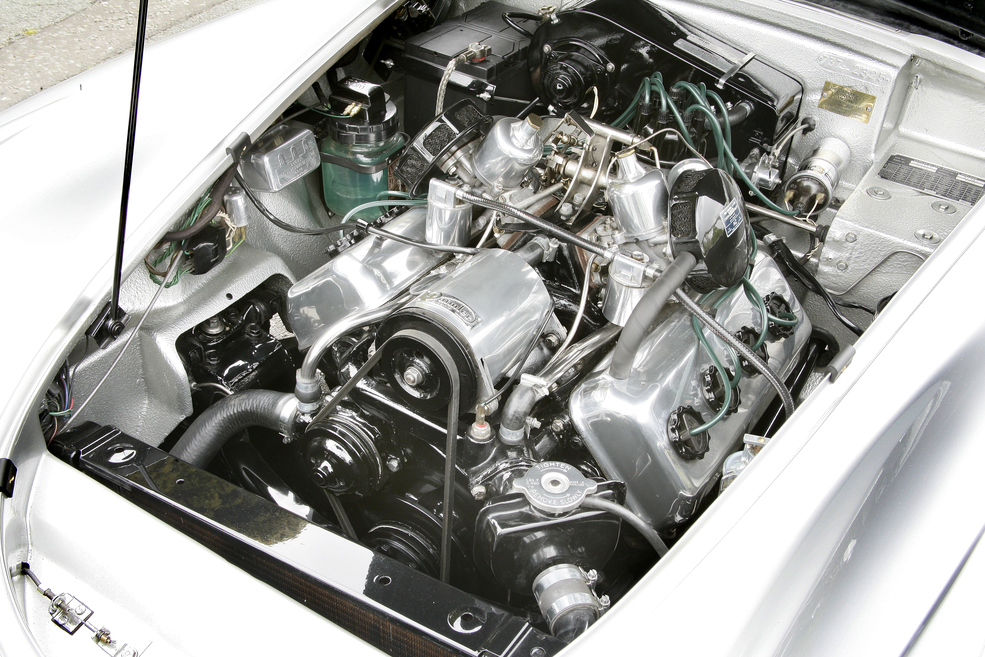 When it comes to buying, apart from cracked, badly crazed or patched glassfibre bodies, pay special attention to the front lower chassis turrets, the front tubular crossmember, the rear chassis members behind the rear axle and the rear spring hangers. Ideally, repairs to the latter should be carried out with the body removed – so beware. Engine-wise, that all-alloy head and cast iron block combo doesn't react well if the incorrect anti-freeze has been used. Oh, and beware of gearbox problems – it's a modified TR3 'box and parts are getting scarce. Besides that, everything from the Girling brakes to the simple electrics should prove a doddle to work on.
SP250 values are on the rise, so £30,000 is a good starting price, although you be able to find a project with potential for a more reasonable £20,000.