The Lotus Elan + 2 combined motorsport credentials with a greater versatility than its two-seater stablemate
Words and images: Jack Grover  With thanks to: Villiers Classics
Incorporating Lotus Formula One engineering elements in a road car, the delicate little Elan was ideal for the young, performance-mad motorsport enthusiast without a family – someone like Colin Chapman. But by the mid-1960s the circumstances of the average Lotus buyer (and Colin Chapman) had changed somewhat, and he called the for design of a more 'grown up' variant on the Elan that could transport two adults and two children, plus luggage, in comfort.
The Elan +2 of 1967 had a longer wheelbase and a wider track, a longer, pointier nose and was only available with a coupe roof covering a wider, longer cockpit with more leg and shoulder room. Mechanically it was little-changed from the standard Elan, with the same 1.6-litre Twin Cam engine and the same characteristic design of suspension. The Elan +2 may not have been quite up to the standards of the original two-seater in terms of responsiveness or acceleration, but its sleeker shape gave it a higher top speed, and it was hugely more comfortable and refined. Besides, any dynamic deficiencies were scarcely noticeable away from the world of magazine tests on closed tracks with G-meters and stopwatches.
Although this example – for sale at time of writing at Villiers Classics in Lincolnshire – was not accompanied by the library-like history file found on some cars we've driven recently, there is enough paperwork to see that this example is a largely original car that, while never restored in one hit, has had large bouts of work done over the years. The result is a very tidy and sorted Lotus that is a pleasure to look at and a pleasure to drive.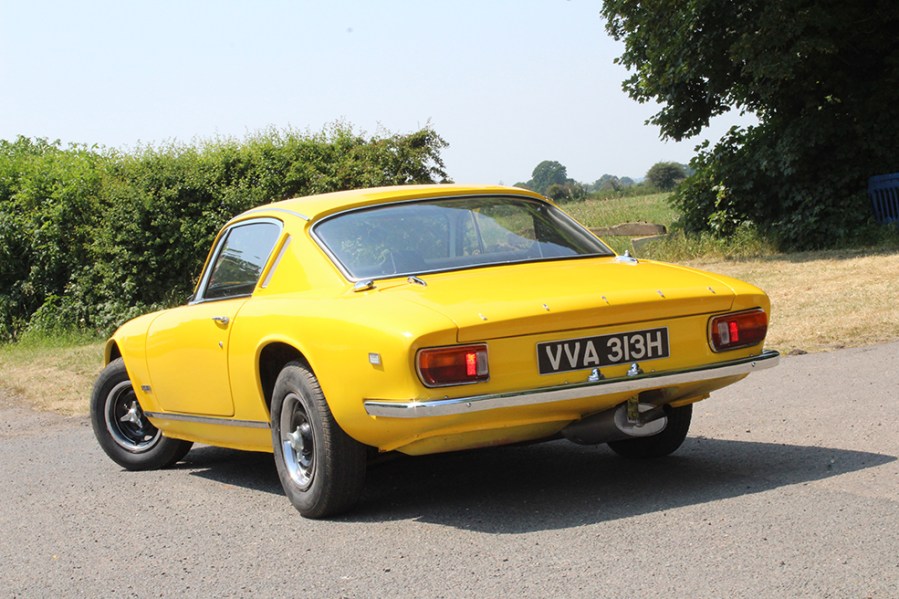 The bright yellow paint would easily show up any cracks, crazing or delamination, but no problems of that sort are visible on this Elan. Even the bright sunshine of Lincolnshire baking under a heatwave failed to reveal any mismatched colours in the paintwork or any ripples suggesting filler or other repairs. The doors, boot lid, bonnet and headlamp shells all have good, even gaps and the bumpers both sit true and level.
The history reveals that significant work was done on the interior about a decade ago, with retrimming of the seats and door cards and a lot of re-wiring and other electrical work. The interior still looks smart and the seats have clearly not seen a lot of use since then, although there are two small holes in the top shoulder of the driver's seat. Otherwise, the wooden dashboard is in good condition and the headlining is immaculate. The dash top is wrinkled at both its outboard ends, and the plastic trim around the gear lever gaiter pops out of position if you engage first or reverse gear too vigorously. The electric windows both work smoothly.
The engine was rebuilt a few years ago – a job that also included new Stromberg carburettors, a new radiator and a new exhaust system. Villiers Classics has also fitted electronic ignition, new HT leads and a new fuel pump. The oil and water were both at the correct levels and looked fresh and clean, with evidence that the oil filer has also recently been changed. All the hoses and lines look to be in good condition, as does the visible wiring. There are no signs of fluid leaks.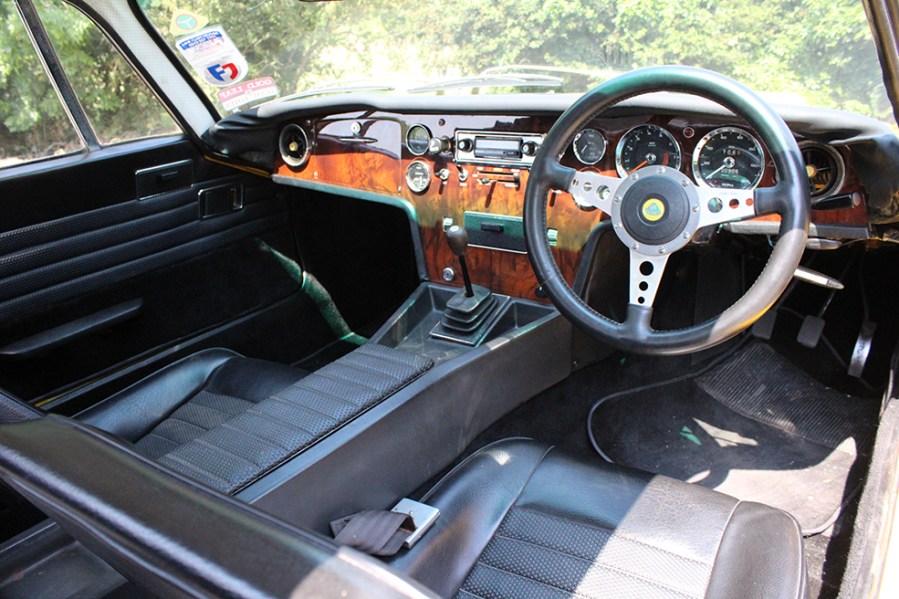 Villiers has also fitted new Rotoflex bushes on both driveshafts and overhauled the brake callipers. Combined with everything else, this makes this Elan fully live up to the model's reputation. The engine may be running slightly on the rich side, given the exhaust smell and how little choke it needs, but it has great performance, with the classic Twin Cam sound and free-revving nature. The gearbox is gorgeously mechanical yet easy to use.
The remote servo perhaps makes the brakes a little unprogressive, but they work strongly and evenly. The steering is as accurate and full of feel as a Lotus should be and, perhaps most impressive of all, this small, lightweight high-performance sports car has a remarkably smooth and supple ride as well as a pleasing sense of solidity throughout. It's a joy to punt along a fast road, cornering flat and feeling balanced.
Lotus Elan +2: our verdict
Although not absolutely perfect, this Elan is good in all the places that count and the defects are minor and cosmetic. You could put right the minor interior trim issues and have a really fine example, or you could let them be and have a very well sorted and maintained example on your hands. The Elan +2 makes a compelling case for itself as a practical but very enjoyable classic sports car.