With restrictions on driving and no events to attend, solace for many a classic vehicle owner can be found in the garage. You've already seen our suggestions for jobs you can do in isolation here, but we've only scratched the surface. Here are some choice home workshop products to help you on your way, which can be handily sourced without leaving home.
Autoglym Rapid Detailer – £11.30
Dust can quickly form on your car while it's laid-up, but you can sort it without having to get the bucket and sponge out. Autoglym's Rapid Detailer was created to rid the world of dusty, streaky, watermarked and mildly dirty paint with the minimum fuss. It also adds a layer of polymeric protection for sealed-in gloss and instant shine too, and can act as a lubricant for the clay bar process should you be so inclined. It's safe to use on rubber, glass, plastic, bare metal and chrome – see www.autoglym.com.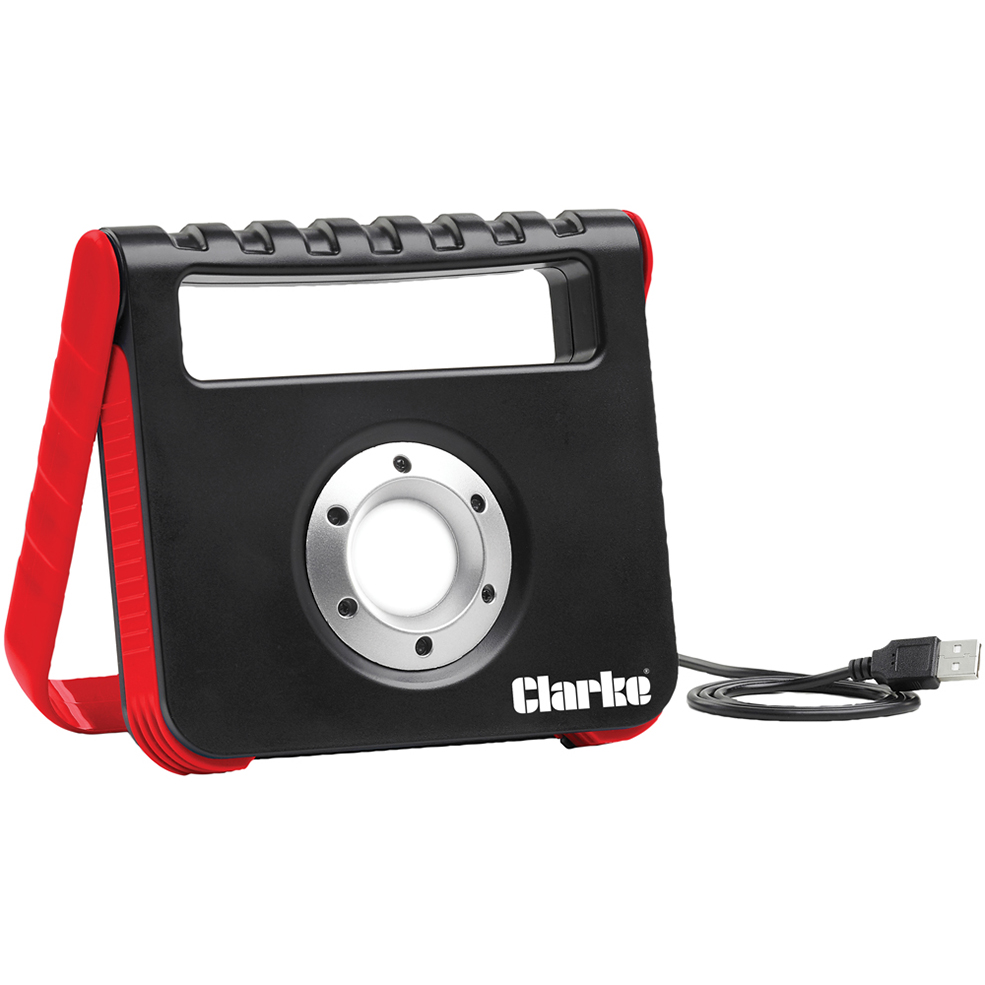 Rechargeable work light/power bank -£23.98
This rechargeable and compact LED Clarke work light from Machine Mart is only 15W, but gives a powerful 1200 lumen output, so it's ideal to brighten up a dark workspace. It also doubles up as a power bank with a USB charging point on the rear, making it a very versatile device. Get yours via www.machinemart.co.uk (product number COB15R).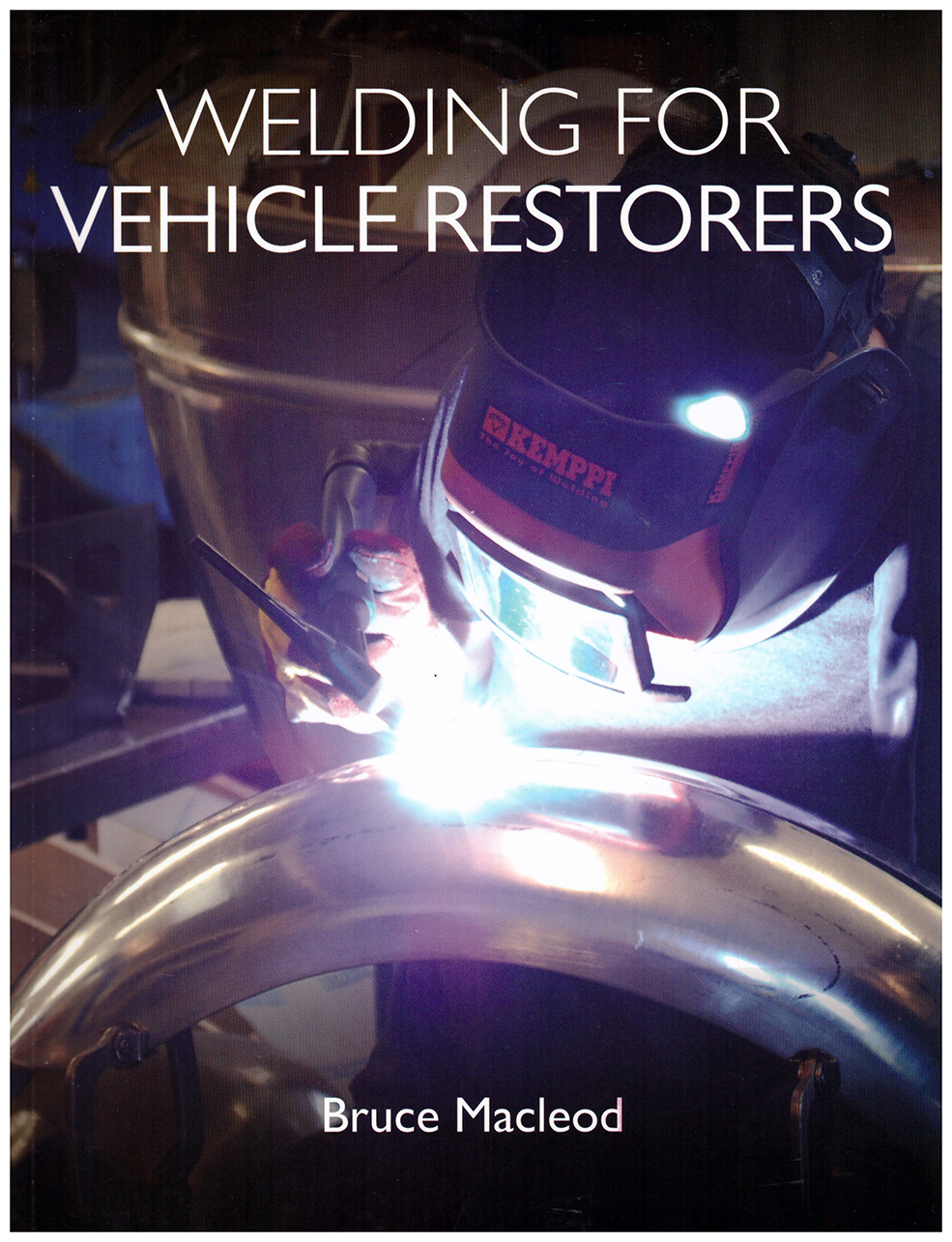 Welding for Vehicle Restorers by Bruce Macleod – £19.99
There's no substitute for hands-on practice, but it pays to know beforehand what you are trying to achieve and so this 144-page book is ideal for anybody contemplating MIG welding. Author Bruce Macleod is known for his work at Jaguar XK specialist Contour Autocraft and, later, his bodywork skills courses delivered via the Contour Academy. Some of the detail may go over your head initially, but you can always revisit parts as your skill level grows. In any case, you're more likely to achieve acceptable results from the start if you have an inkling of the science behind it and the tricks of the trade. In that regard this book delivers superbly. It's available via www.crowood.com.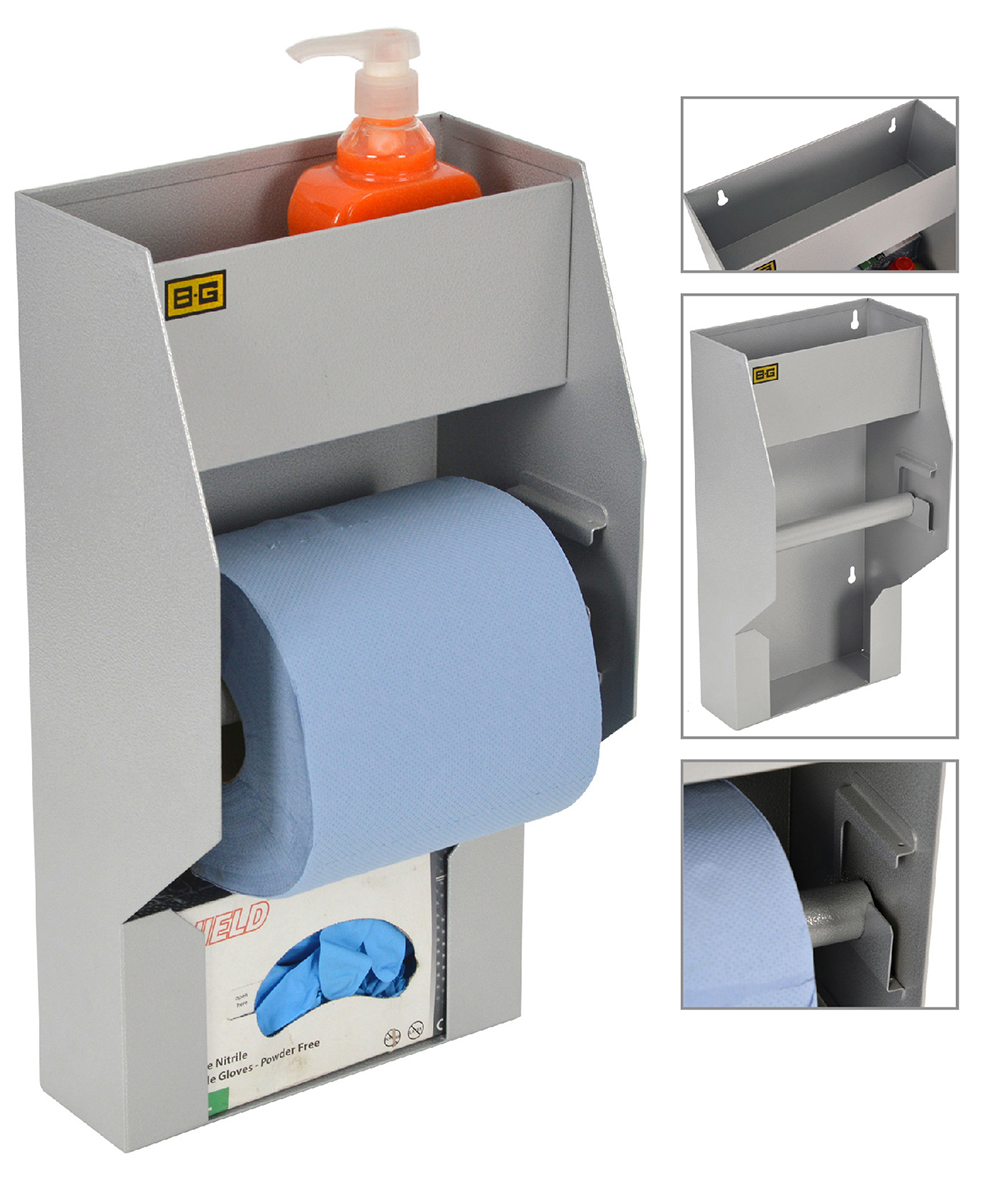 Hand wash station – £59.99
Especially topical, this one. While many will be working in isolation, it's still imperative to keep clean. Brown and Geeson's Hand Wash Station is manufactured from mild steel with a durable silver‐grey powder coated finish and features a paper towel roll holder, a storage shelf for cleaning/care products and a dispenser for rubber gloves. Keyhole mounting points also facilitate easy installation in a workshop. See www.bg-racing.co.uk for more details.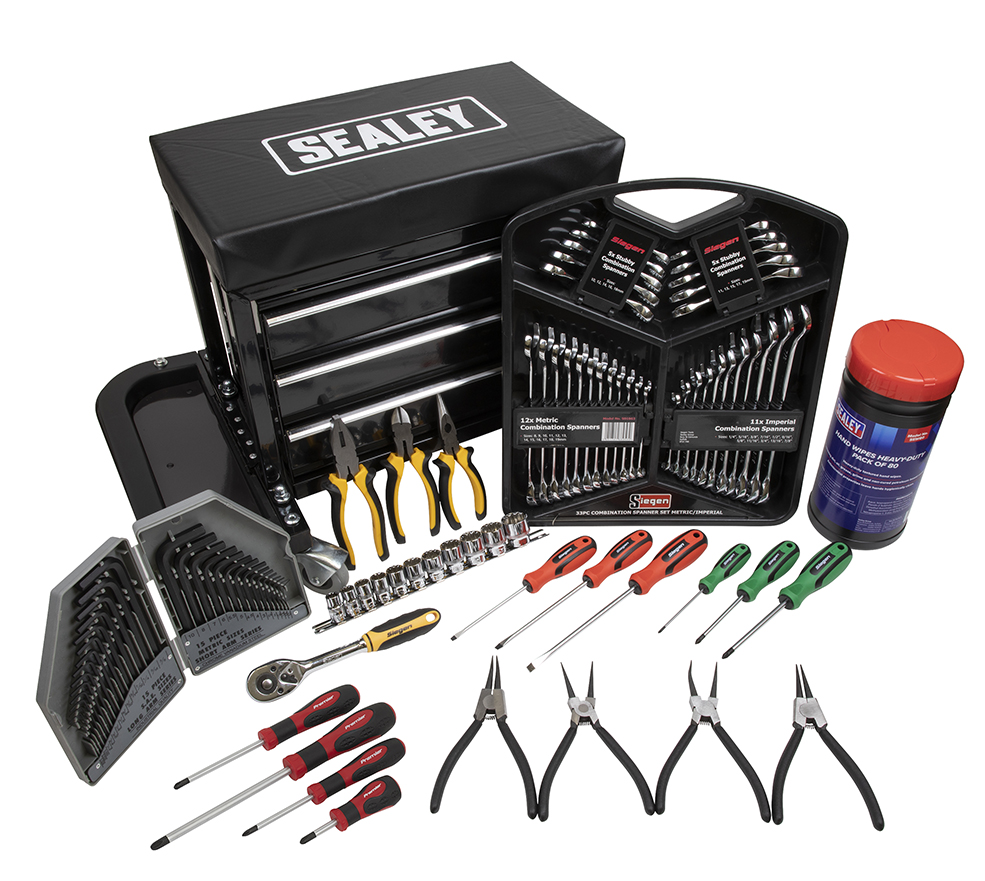 Creeper seat and tool combo – £167.94
Sealey's neat creeper seat and toolbox package means all the hand tools you need will be close to hand. As well as the mechanic's utility seat and toolbox, you get a socket set, screwdrivers, a 33-piece combination metric/imperial spanner set, metric/imperial hex keys, comfort grip pilers, circlip pliers and heavy-duty hand wipes. List price is over £400, but Sealey is running a garage and workshop promotion until the end of August, so the package will cost you £167.94. You even get a free head torch. See www.selaey.co.uk (product number SCR18COMBO).
Screwdriver set – £49.54
Not having the right screwdriver or hex key for the job can lead to damaged fixings and plenty of frustration. This comprehensive screwdriver set from Kamasa Tools offers a selection of 17 soft-grip handled screwdrivers including Phillips, Pozidriv, flat and star-headed items. You also get a bit-driver and two sets of hex keys (metric and imperial), plus 10 25mm flat, Pozidriv and star bits. The set is supplied with a plastic stand that makes all the drivers and accessories easily accessible. Get yours from www.kamasa.co.uk (product number 56131).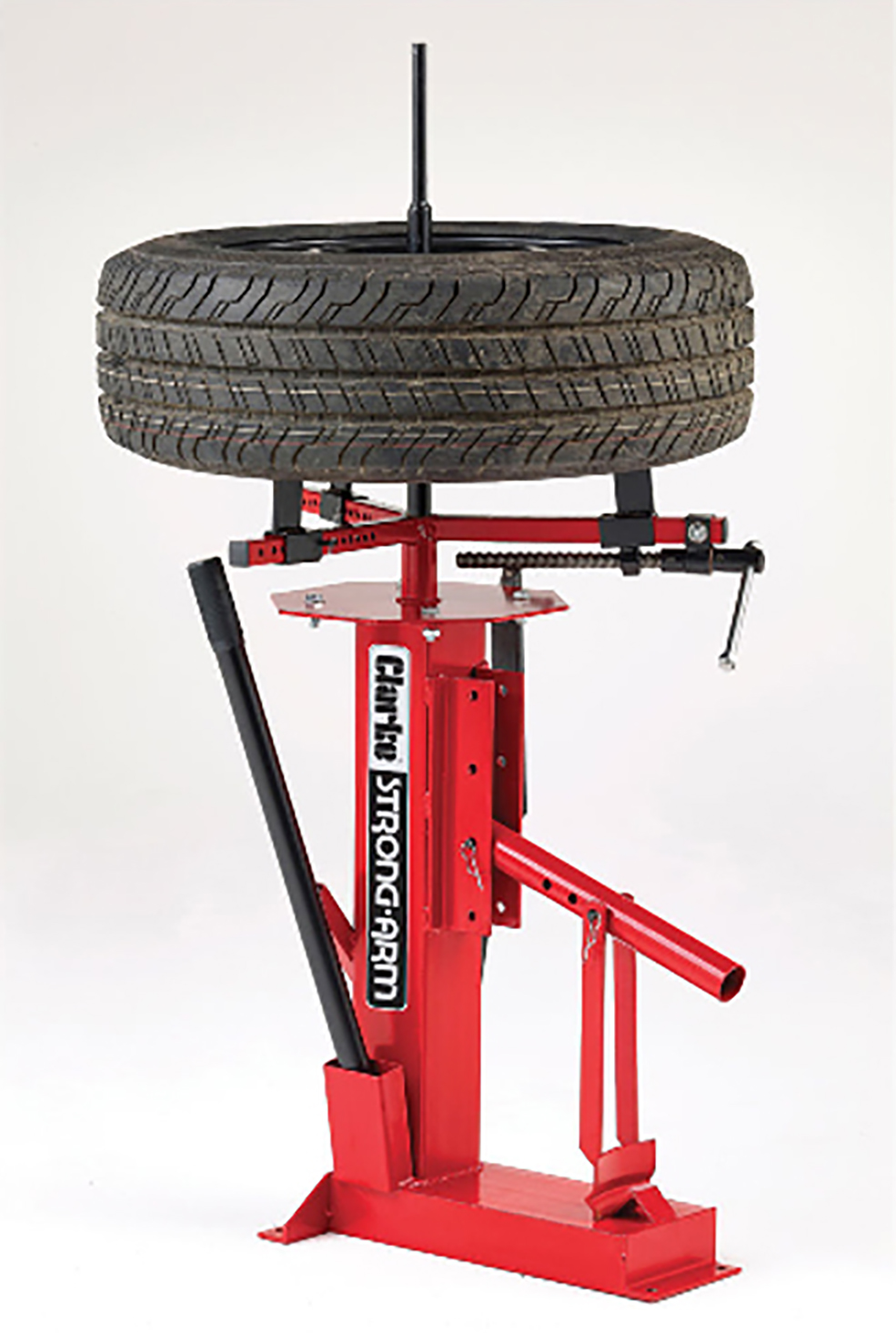 Manual tyre changer – £214.80
You might want to fit new tyres, but don't fancy the trip out to have them fitted right now. Well, there's an alternative in this Clarke CMTC1 manual tyre changer. Constructed from heavy-duty steel and finished on tough powder-coat, it features a bead breaker and demount/mounting tools, and will change tyres on wheels up to 19-inch in diameter. Machine Mart also sells a Sealey manual wheel balancer (product code 050912310) that requires no power source and is suitable for balancing all types of wheels with a minimum hub diameter of 115mm. See www.machinemart.co.uk for more details.