Only Andrew Everett could find a parallel between Peter Gabriel and the Citroën CX…
Here at Everett Towers, we love a bit of controversy and we're not afraid to tip over that apple cart.
Now, I saw an advert recently for a Mk1 Ford Granada, a 3.0 GXL that in 1973 or whenever was quite a good car. Certainly good looking and much neater and more agile than the Mk4 Zephyr that went before it and it was reckoned that the ride and handling weren't too far away from that of the W115 Mercedes even if the build quality and thirsty old V6 were light years away.
All in all, a fairly well regarded car that despite being bangered to death so that only six remain (no, I'm kidding) has now taken on a classic status inspired in no small part by Jack Reagan – and a price tag to match. Hang on: ten thousand quid for a Granada? Were they really that good? It's all down to the individual of course but you know, there's other stuff out there that might inspire you a bit more if only buyers would look a bit further afield.
I'll give you an example that's away from cars but has a similar effect on humans, and it involves music. Now, like many I like a bit of old school now and then. I've listened to most of Bowie's output to the extent that I know that depending on which CD compilation you have, there are two versions of 'John, I'm only dancing' and one is much better than the other. I'm all Beatled out now (I prefer The Animals) and to be honest I've had enough of the Stones and if I'm being honest, The Faces were a better '70s band anyway. But I'm as guilty of ignorance as anyone else and having bought a few of the later Genesis albums from 'Duke' onwards and thus well into the Phil Collins period, I have been strangely dismissive of the previous Peter Gabriel era stuff because I've convinced myself that I don't do prog rock without actually having listened to much of it.
This of course changed within about five minutes of listening to a live 1973 concert on Youtube where it suddenly dawned on me where groups like Queen and even Bowie got some of their inspiration from. Now I'm a convert, and as good as Phil is on the drums (and he really was epic, be in no doubt) I firmly favour the 1970-75 line up, a true supergroup made up of nobody famous.
So, back to Granada Man. Rolling Stones Meat and Veg coil springs versus Status Quo Essex V6 three-speed auto? Not for me cheers all the same. No, for the same money I'm going a bit Peter Gabriel if I'm buying a Seventies saloon: weird and wonderful, an acquired taste perhaps but something that will hold my interest for rather longer than a big old Ford from Dagenham or a Keith Richards riff.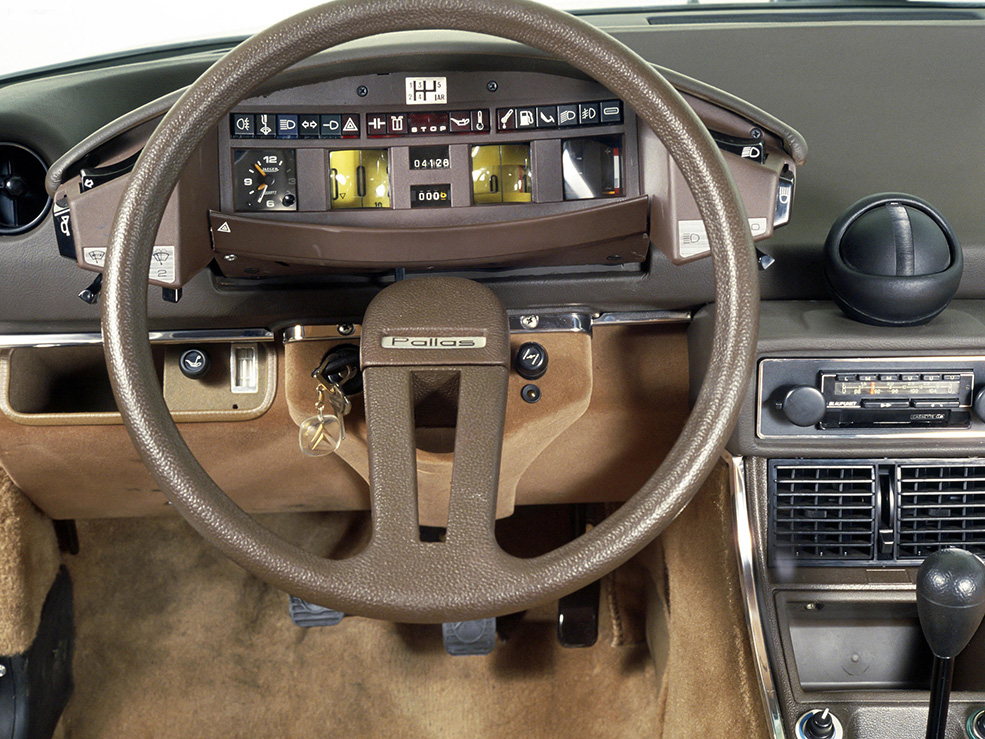 I'm talking a Citroën CX and it doesn't matter if it's a boggo 2000 Pallas or a 2400 Prestige because they're all magnificent beasts. The names give you a clue: Pallas, Athena, Reflex, Prestige. After that GL and Ghia seem a bit sorry by comparison.
Upon its launch in 1974, hot on the heels of both the superb little GS and the astonishing SM the CX was the affordable spaceship that only Citroën couldn't afford – development bankrupted them and Citroën passed into the hands of Peugeot who thankfully didn't ruin it as quickly as Fiat did with Alfa Romeo.
Like the '70s XJ6 compared the the Mk2 the CX represents a high water mark for its maker that even now is overlooked in favour of the older, inferior yet somehow more 'iconic' (I do hate that word) predecessor. The DS was of course a fantastic thing for 1955 but Citroën didn't spend millions as well as years developing a car that wasn't going to be another leap forward and a poke in the eye for its rivals.
The fact that it was built for 17 years largely unchanged and saw off three Granadas (Mk1, Mk2 and pre-facelift Mk3) says something about how remarkable and forward thinking it was and the equally legendary LJKS reckoned that with a few revisions it could just keep on going. Sadly, the buying public don't think the same with biggish and expensive cars and almost never buy the same car more than twice.
So, I've started to scan the small ads and found a 1976 2200 Pallas for five grand, left-hand drive and imported from Greece so hopefully unrusty. With factory metallic blue paint, tan leather and air con it's done about 70,000 miles and with the big stainless wheel trims it looks as elegant as it ever did.
Riding in a CX will confirm everything you ever read about the cars as well. That hydropneumatic suspension allied to big squashy seats results in a car so comfortable you almost can't be bothered to get out at the other end. Add the up/down suspension, the big single-spoke steering wheel and the revolving cyclops dials on early examples and here is a car that was the product of Gitanes-smoking Parisians who wore fabulous leather jackets with big lapels, and consumed a good pate and Bordeaux for lunch as opposed to a Spam sandwich in a gloomy Midlands works canteen.
As a result, prices for CXs are now on the rise and about time too. Of course, it won't appeal to everyone. Many are scared of the technology which by 2018 standards is pretty tame but more than that, it's not a Ford and thus not something that will inspire nostalgia to the same degree.
To put it another way, Lidl does some quite good wine, but occasionally only a 2009 St. Estephe Bordeaux will do and like a nice old car sat in the garage for the occasional run out, why skimp?