We revisit some unlikely records which were broken by car makers in their quest for publicity.
In the early days of motoring, it was easy to break records simply by having a car which went further or faster than the competition, but as automotive technology increased, outright records like the Land Speed Record became a pursuit in their own right. If your range was mainly workaday volume-produced family cars instead of supercars, then by the '80s and '90s it had become harder to find a record to boast about.
This didn't stop the innovative British motor industry though and the idea of record-breaking proved to be a great solution for Land Rover in 1985 when the old-old-old Top Gear broadcast a less than gushing review of the new Range Rover Turbo D. To be fair to Chris Goffey, the Italian-sourced VM turbodiesel four-pot was never quite the equal of the rest of the car, but apparently the vehicle in question had escaped the careful preparation usually applied to road test cars, leaving Land Rover feeling slightly miffed at what they considered an unfair review.
The solution came in the form of the average speed record for a four-wheel drive vehicle which may have been a niche award but was begging to be broken.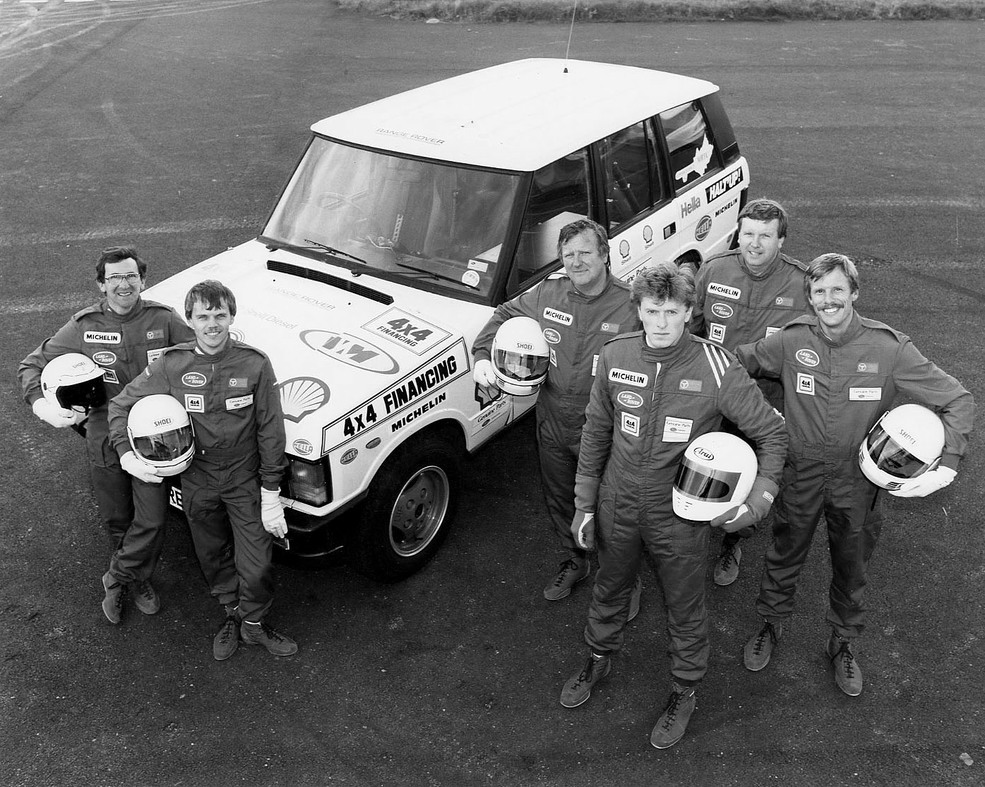 Accordingly a standard production Range Rover Turbo D was plucked from the production line, fitted with twin race-style fuel fillers in the rear tailgate, a roll cage and full radio gear. With the passenger and rear seats removed, it was taken to the MIRA track, where it averaged over 100mph for 24 hours, therefore breaking all the diesel 4×4 speed records.
A niche record maybe, but it didn't hurt the sales of the VM-engined Range Rover, which was an important model in European export markets, where its 2.4-litre capacity allowed it to escape high tax applied to over-2.5 litre vehicles in many countries. The vehicle – curiously named 'Beaver Bullet' – survives in its original state in the Dunsfold collection.
Sticking with the same company, Rover might have pulled the plug on a 120bhp Metro for production, but in 1990 a carefully-prepared GTi broke no less than 21 UK speed records for the 1100-1500cc class around the bowl at the Millbrook circuit.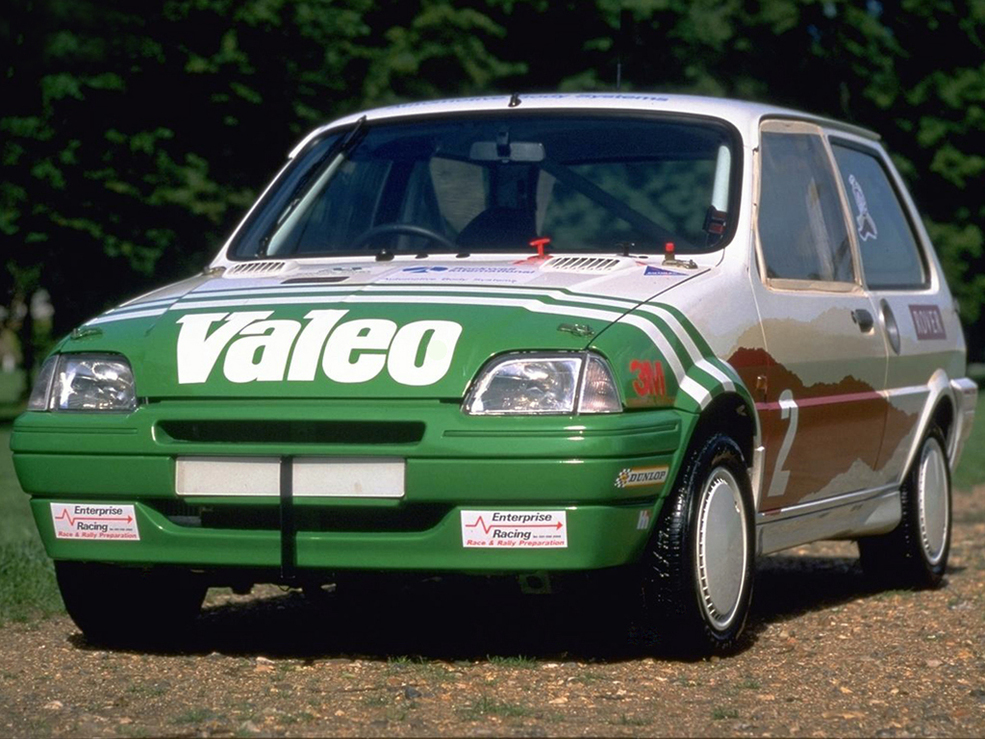 Under the banner 'Project Pride' a small team extracted 140 bhp from the 1.4-litre engine courtesy of aggressive cams, revised cylinder head, remapping and straight-through exhaust
This was fitted into two production Metros running the more aerodynamic hubcaps and steel rims of the basic model, plus a fuel cell in place of the back seat and a four-speed box. Journalists who later sampled the car reported it having no real acceleration below 4000 rpm and only running happily above 5500 rpm, but this was exactly what was needed to keep up a 121 mph average for hours on end. After 14 hours, the cars had covered 2911 miles and recorded an average speed of 121.33 mph without breakdowns. Impressive stuff from a Metro.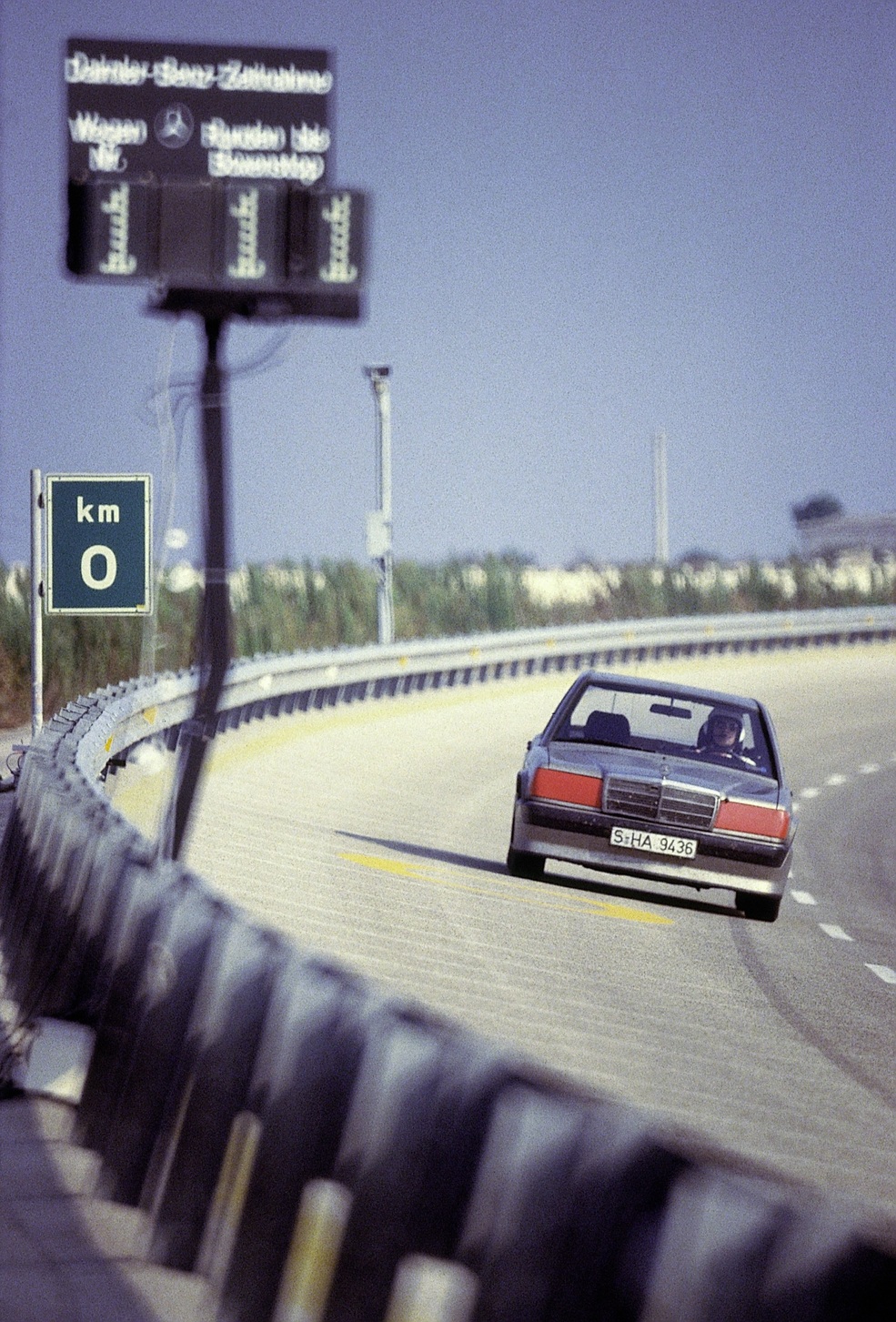 Over in Stuttgart, they were probably less bothered by 1980s Top Gear testers, but when Mercedes was looking for a way to dramatise the new 190E 2.3-16 with its Cosworth-developed engine, it turned like Rover to endurance records. In the summer of 1983, the car clocked up several long-distance world records in Nardo in Italy, including runs over distances of 25,000 kilometres, 25,000 miles and 50,000 kilometres, at average speeds of almost 250 km/h. Although they had specially tweaked injection and fuelling, the cars were essentially production standard, although the constant high-speed running allowed them to dispense with the cooling fans, with a manually operated radiator shutter to partially block the grille during the cold night running. The bowl shape of the track also allowed the power steering to be removed.
Al of these are positively mainstream though in the face of a record broken by none other than the humble Allegro.  Its sales may not have broken any records but the car does have the distinction of recording the highest number of miles driven in reverse. Back in 1980, BL dealer Hartwell of Bath arranged for an Equipe to be driven backwards for a total of 27 hours as a charity fundraising exercise. During the run it was refuelled on the move from a Marina pickup and covered a total of 551 miles.
History doesn't record if the eventual purchaser of what was presumably a demo car ever returned complaining about a noisy gearbox…