It's easy to knock the Phoenix-era MG Rover but while products like the XPower SV and CityRover were at best ill-conceived from the word go, there was still plenty of genuinely innovative thinking going on at Longbridge.
The same engineers which turned the soft and steady Rover 75 into a genuinely credible sports saloon also managed to work the MG magic on the smaller Honda-derived cars and also created a neat piece of forward thinking in the shape of the Rover Streetwise.
Today, every maker has a high-riding saloon in its range, if not a fully fledged 'crossover' but back in 2003 the idea of giving a car the chunky Audi Allroad-style off-road look but not backing it up with four-wheel drive ability was a daring one.
The Matra Rancho had offered the same concept of course back in the '70s but had never been a big seller and the buying public wouldn't have recognised the plastic-bodied Matra if one had come crashing through the Rover showroom window.
It was a low-cost model to develop though. Taking the Rover 25 as a base and adding chunky matt black arches, side mouldings and bumpers, the Streetwise was created without costly changes to the sheet metal pressings and the result was marketed with the emphasis on urban survival rather than cross-country. It also had the effect of rejuvenating the ageing Rover 25, while removing some of the resemblance its blobby shape had to the Allegro.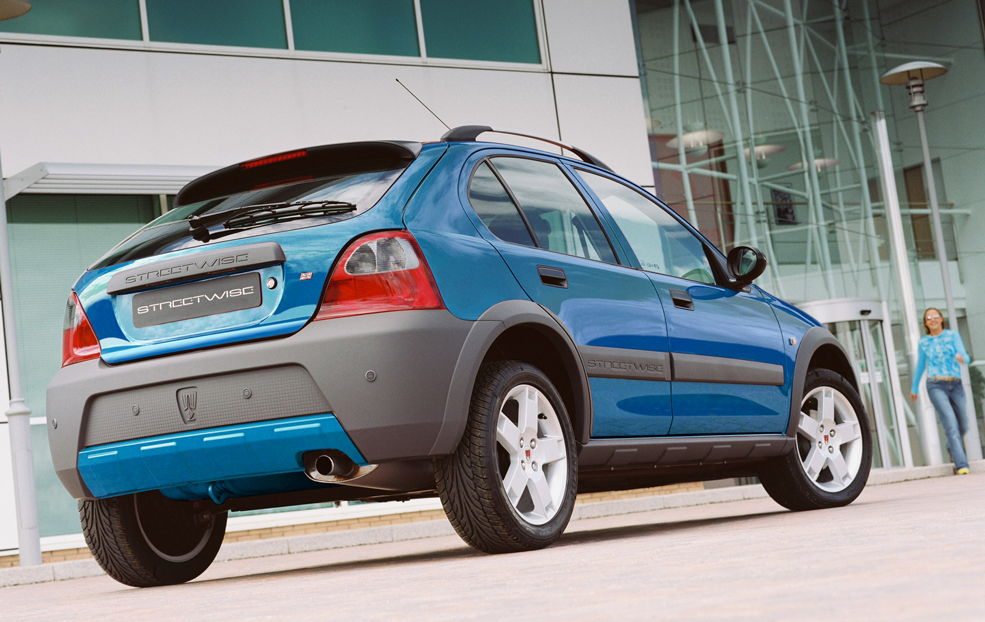 With suspension raised by an inch and chunky optional 17-inch wheels, the Streetwise was offered with the 1.4 or 1.8-litre K-Series and the 2-litre turbo diesel, in either three or five-door form. The black plastic cladding made perfect sense for a city-dwelling car and shrugged off parking knocks easily, setting the template for a new generation of 'urban on-roaders' which appeared shortly after MGR's demise in 2005.
Back in the day MG Rover's marketing research suggested that the lack of four-wheel drive wouldn't hamper sales and the sales figures for all those crossover soft-roaders today show how right they were: a surprisingy high proportion of Qashqai-style cars are the front-drive model.
The Streetwise was a modest success for MGR and although you do still see a few still in daily use, they're fast disappearing as age and head gasket failures take their toll. It's a significant piece of history though and deserves the modern classic tag if only for the lateral thinking in the face of tiny budgets which created it.