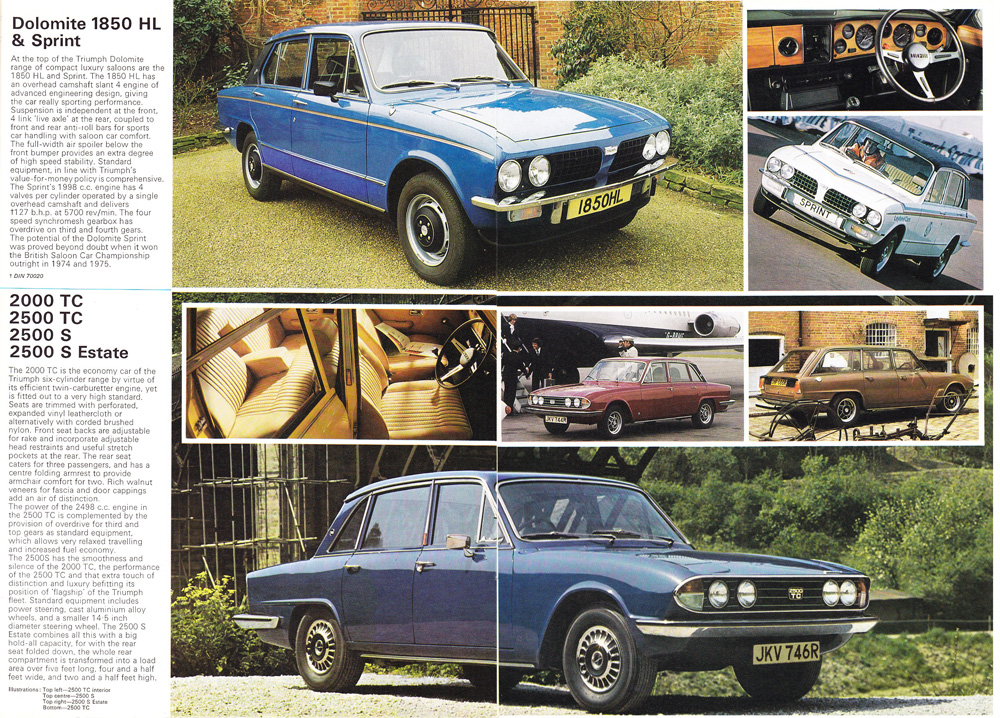 When the latest Leyland Cars brochure was published in June 1977, it marked one of the final appearances of the long-running Triumph 2000 and 2500 range, featured over the same double-page spread as the Dolomite 1850HL and Sprint.
As the six-cylinder models were about to bid adieu, buyers were faced with a four-car line-up comprising the 2000TC, 2500TC, 2500S and 2500S Estate.
The 2000TC was hailed as 'the economy car of the Triumph six-cylinder range by virtue of its efficient twin-carburettor engine, yet is fitted out to a very high standard.'
So what sort of value did the entry-level 2000TC offer during the model's final few months on sale? Summer 1977 saw it priced at £4247, making it dearer than the Ford Granada 2.0L (£3909), Vauxhall VX 2300 GLS (£4189), Fiat 132 2000 (£3950), Lancia Beta 2000 ES (£4197) and Opel Rekord Berlina (£3904).