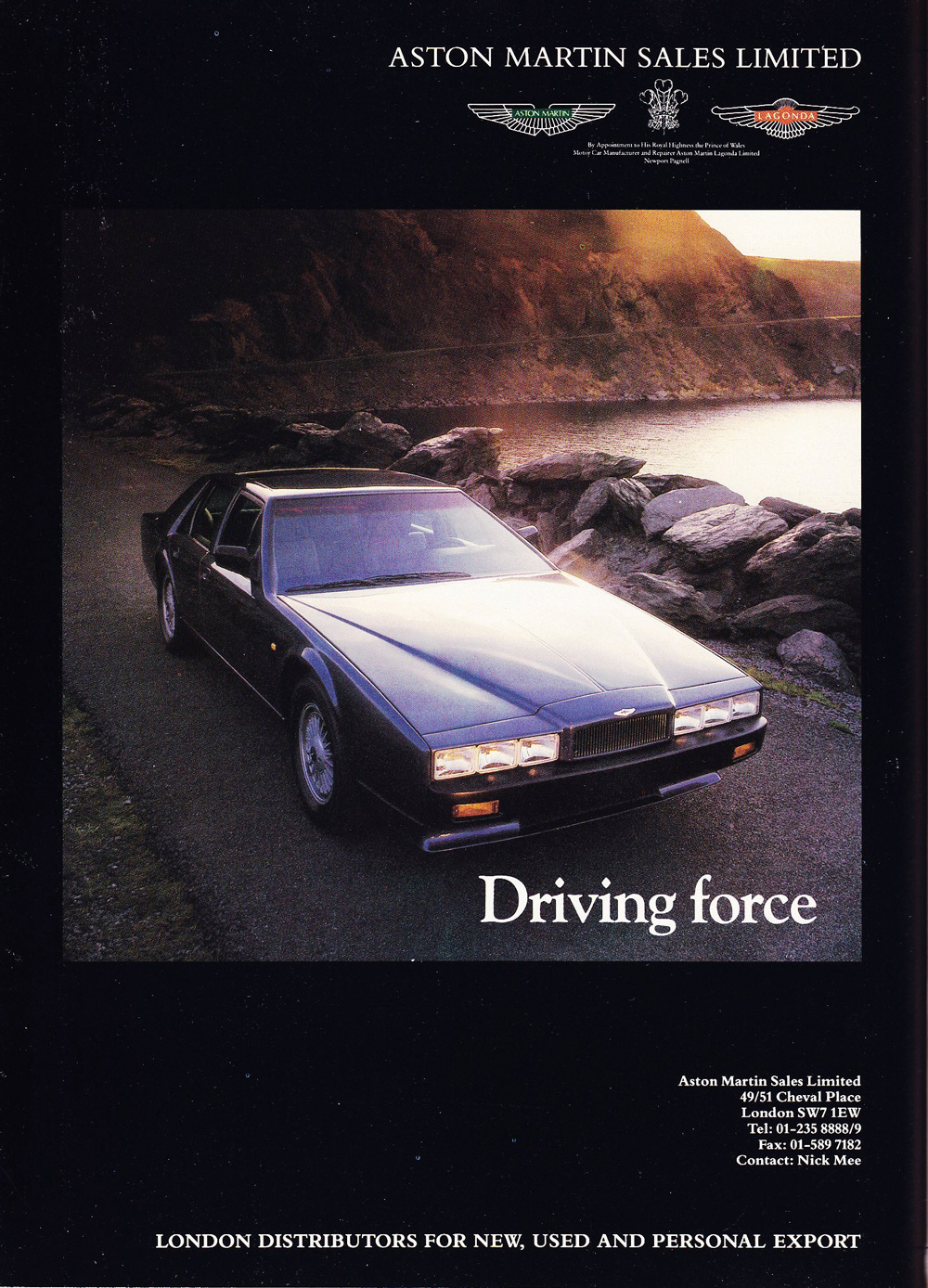 The Aston Martin Lagonda was in the autumn of its career by the time this advert for London-based Aston Martin Sales Ltd appeared in 1988.
Little wording was used, with the atmospheric image of the Lagonda (photographed alongside what looks like a Scottish lock at sunrise) being simply accompanied by: 'Driving force'.
That presumably applied as much to the car as to the company that sold them, described as 'London distributors for new, used and personal export'.
The Lagonda was an exclusive machine even by Aston Martin standards, with just 645 cars sold between its announcement at the 1974 London Motorfair show and the model's final demise in January 1990.
Shown here is the 1987-on Series IV Lagonda, the first to do away with the original's pop-up headlamps and featuring slightly rounded-off edges at long last.