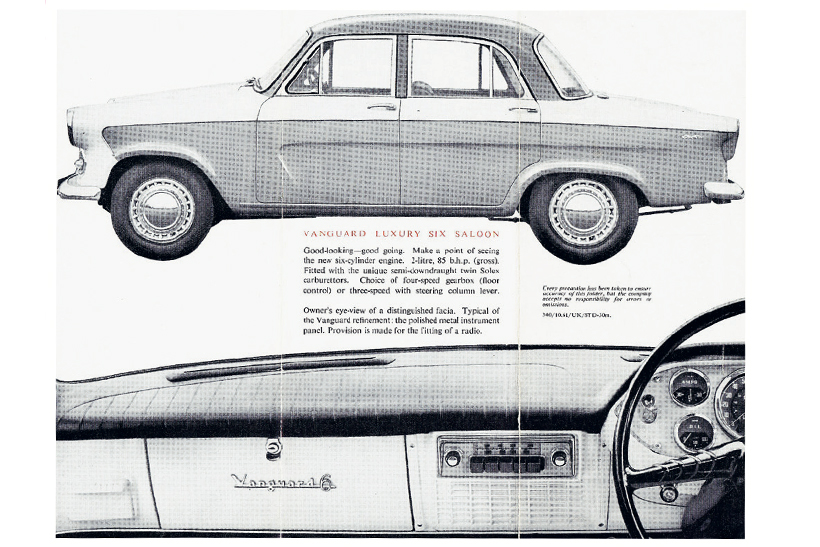 By 1962 Standard-Triumph was busy putting the finishing touches to its sleek new six-cylinder Triumph 2000 saloon, due for launch the following year.
Until then though, it fell to the Standard Vanguard Luxury Six to represent the company in the executive car market. And although the Vanguard was getting on in years, the arrival of a six-pot engine had at least helped to keep it reasonably competitive.
'Make a point of seeing the new six cylinder engine' suggested this leaflet, boasting that the 2-litre unit offered a healthy 85bhp, aided by twin Solex carburettors.
Not only was the Luxury Six a powerful saloon, Standard-Triumph also reckoned it was pretty stylish, describing it as 'good looking – good going'.