The 1978 full-range Renault brochure was a hefty affair, with plenty of space given over to the long-running Renault 5. But the company was just as keen to sell accessories as it was cars, hence the various sections devoted to Renault Boutique. And in the case of the company's sole supermini, there was plenty of choice.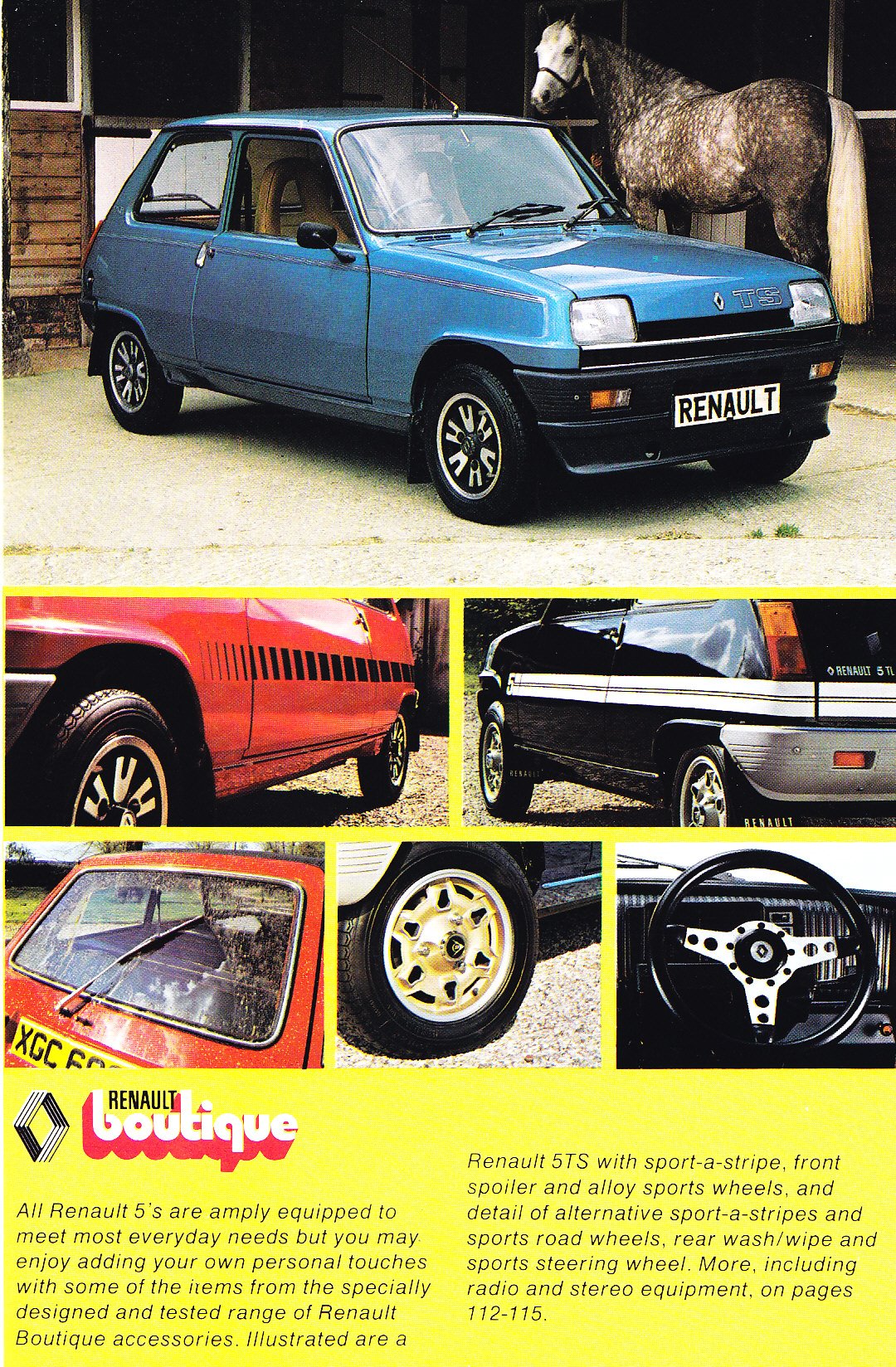 The brochure explained more: "All Renault 5s are amply equipped to meet most everyday needs, but you may enjoy adding your own personal touches with some of the items from the specially designed and tested range of Renault Boutique accessories." And to give a hint of what was available, it showed a Renault 5TS fitted with "sport-a-stripe, front spoiler and alloy sports wheels".
Rather reassuringly, everything in the Renault Boutique was of decent quality to ensure you didn't "spoil your new Renault with ill-fitting or otherwise unsuitable items".