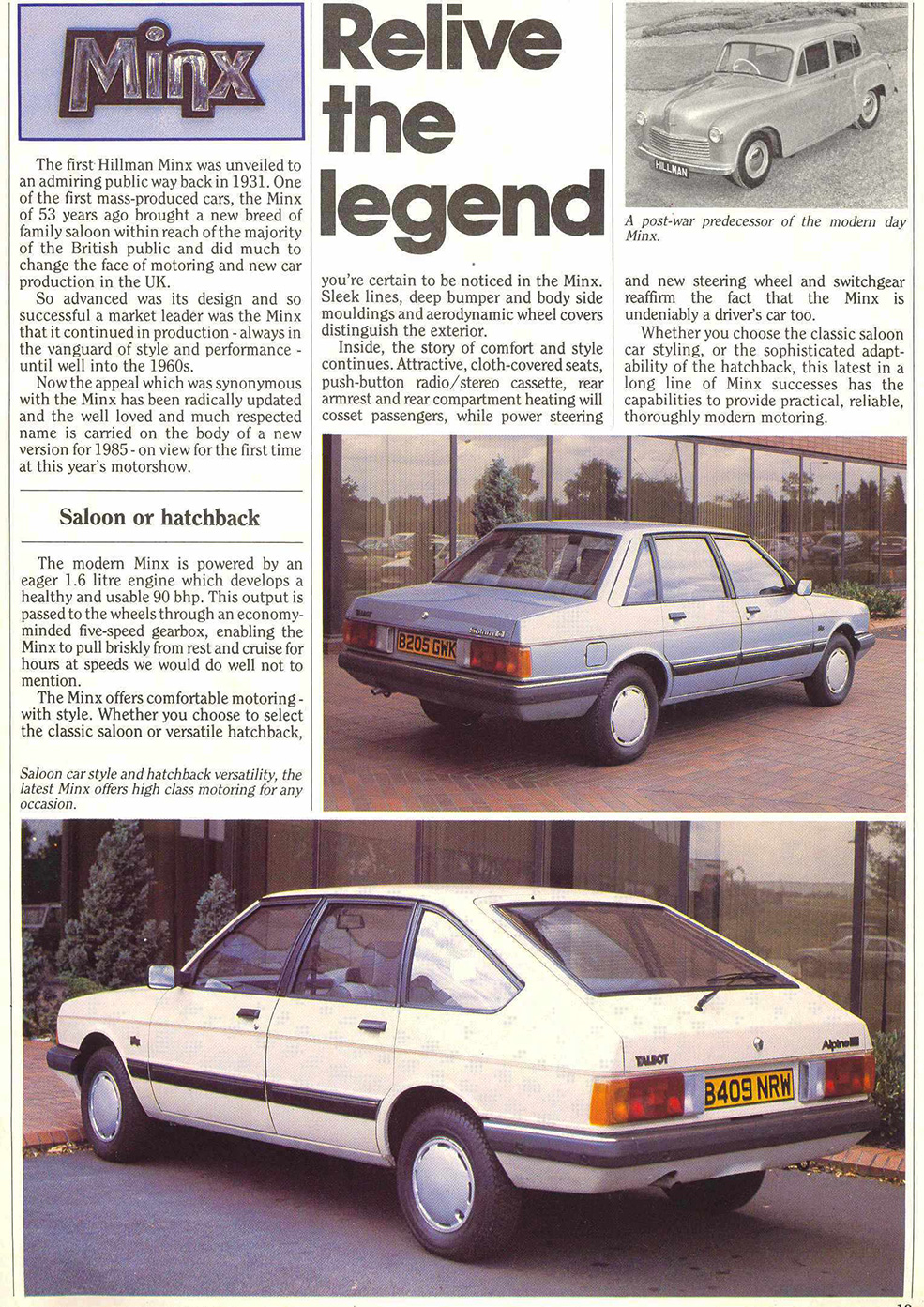 By 1985, Talbot's Alpine hatchback and Solara saloon were rather long in the tooth, with sales dwindling as a result.
So what did the marketing folk at Peugeot Talbot (who were perhaps more interested in selling large quantities of the new Peugeot 205 at the time) do to revive interest? They delved into their history books and reintroduced a couple of classic brand names.
Yes, the famous Minx and Rapier monikers were brought back to life, albeit gracing nothing more than Alpines and Solaras with smarter paintwork and some extra on-board equipment.
"The well-loved and much respected name is carried on the body of a new version for 1985" was how the Minx was described. Both models would be short-lived, however, consigned to the history books by the end of 1986 after a total production run of just 27,000 cars.