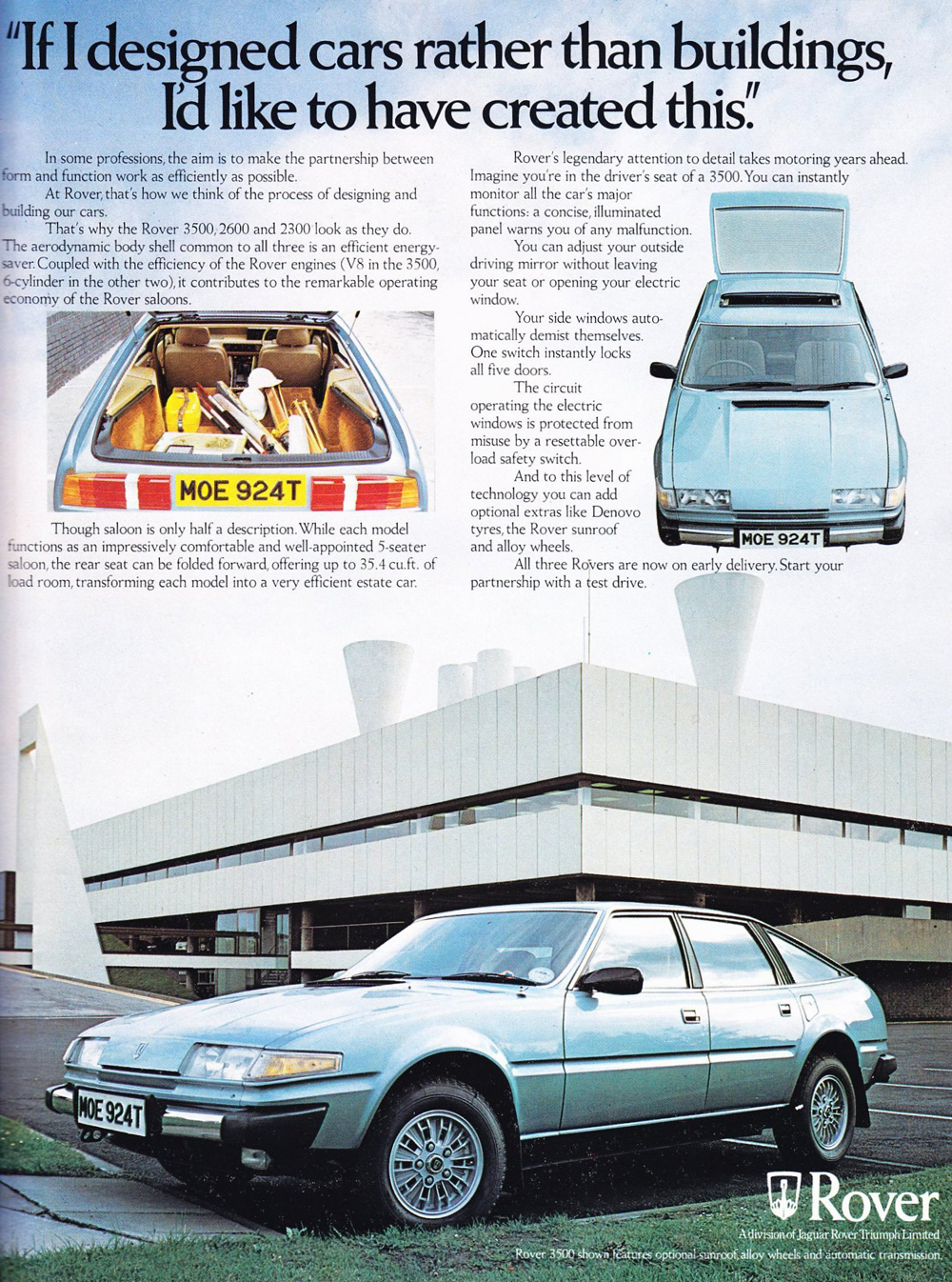 In this 1979 advert for the Rover SD1 range (comprising the 2300, 2600 and 3500 at the time), the headline suggested high praise from an unnamed architect: 'If I designed cars rather than buildings, I'd like to have created this.'
That's because, in both architecture and car design, 'the aim is to make the partnership between form and function work as efficiently as possible'.
R
over went on to explain that the SD1 wasn't just good looking, it was also extremely effective: 'The aerodynamic bodyshell common to all three is an efficient energy-saver', making it an important contribution to 'the remarkable operating economy of the Rover saloons'.
The SD1 also had the obvious practical advantages of a tailgate and a folding rear seat, thereby 'transforming each model into a very efficient estate car'.