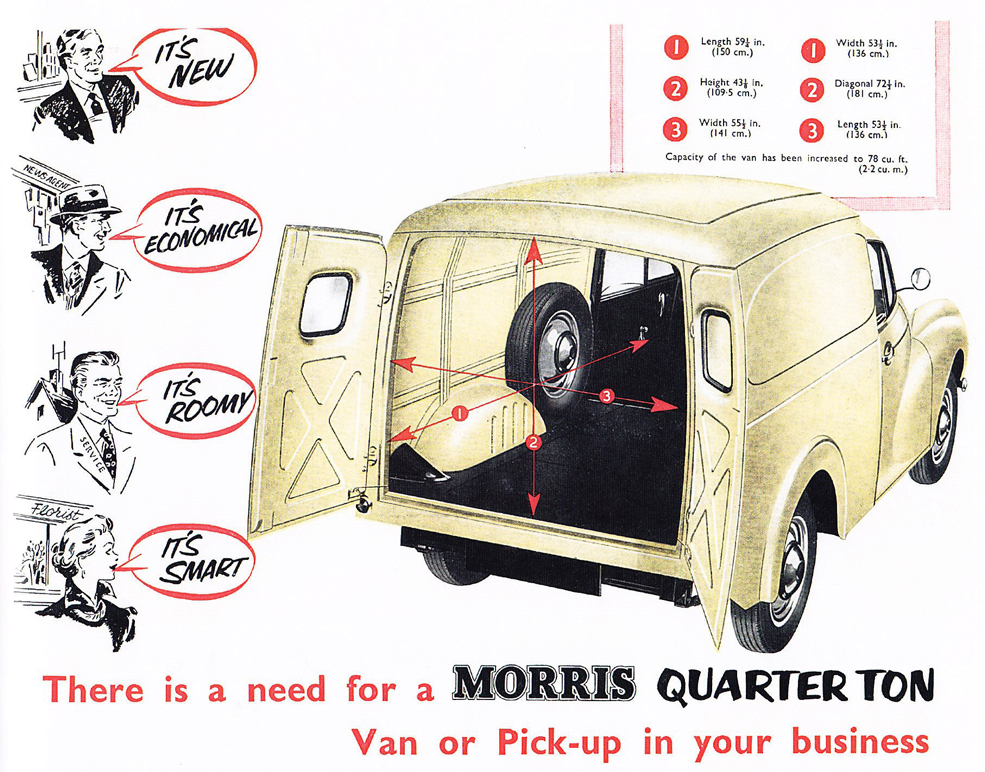 By the time Morris launched a van version of its best-selling Minor in 1953, it had already moved from sidevalve to 803cc A-series overhead-valve power, ensuring that the commercial newcomer offered the kind of extra performance needed for lugging loads.
Most important of all, however, was the sheer roominess of the Minor Van, with an impressive 78 cubic feet of space at the buyer's disposal.
These prospective owners looked impressed, with Mr Newsagent announcing: "It's economical". Miss Florist exclaimed: "It's smart". Meanwhile, the message from Morris was simple: "There is a need for a Morris Quarter Ton Van or Pick-Up in your business".
The Minor van went on to enjoy a long career, with the 948cc Series III arriving in 1956, eventually giving way to a 1098cc model (known as the Series IV in commercial guise) in 1962. The very last Minor van was finally produced in February 1972.