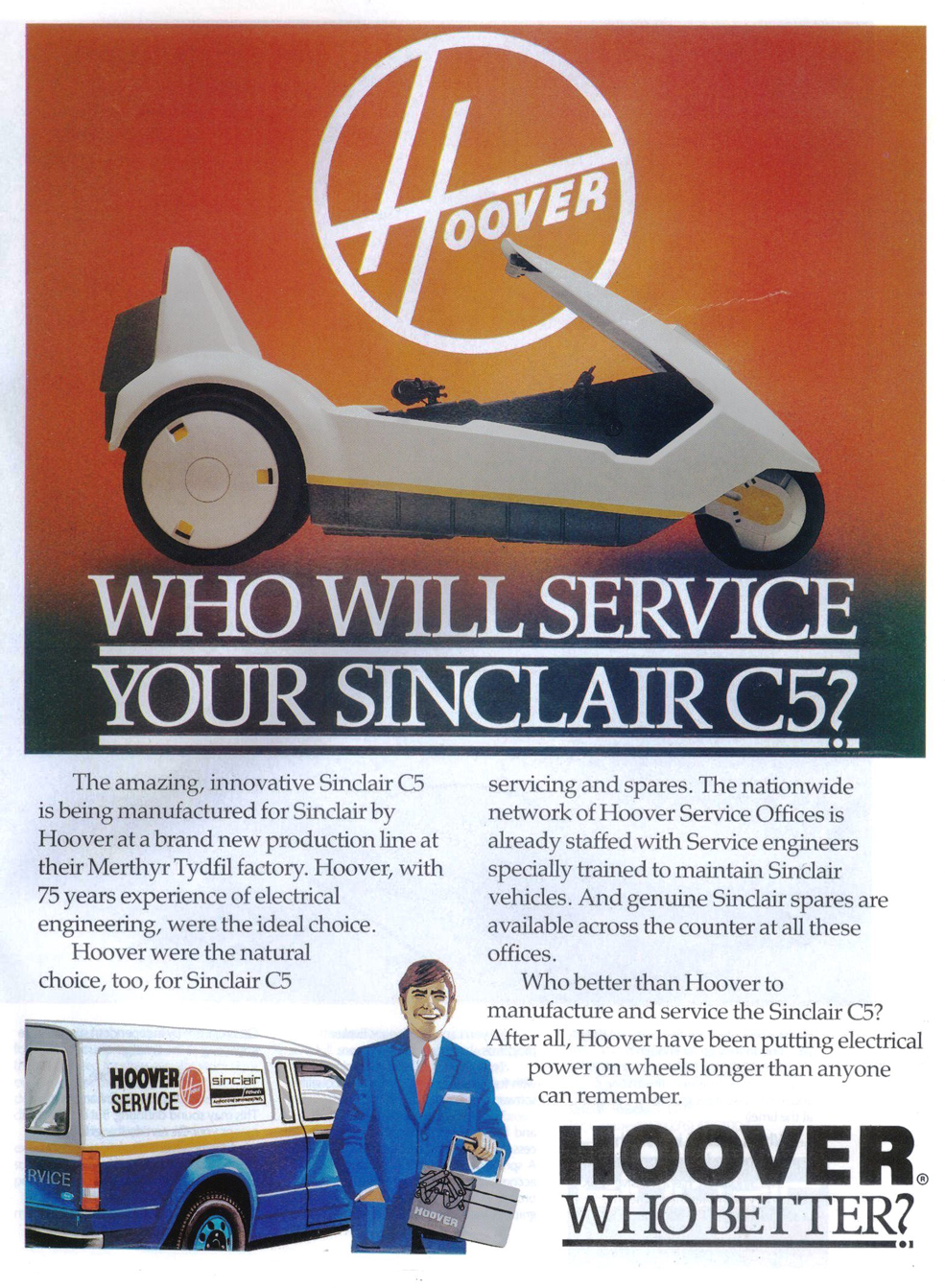 January 1985 saw the controversial new Sinclair C5 going on sale, the result of Sir Clive Sinclair's determination to offer a battery-powered alternative to the conventional car in urban situations.
The C5 turned out to be a famous flop, however, with production ceasing just seven months after its launch – by which time only 5000 of the 14,000 produced had managed to find buyers.
Despite being a Sinclair product, the C5 was built in Wales by Hoover, as this advert by the company better known for its vacuum cleaners explained: "The amazing, innovative Sinclair C5 is being manufactured… at a brand new production line at our Merthyr Tydfil factory".
But what did C5 owners do when their battery-powered oddities needed servicing or repairing? Happily, Hoover also offered a "nationwide network of Hoover Service Offices", each one "staffed with Service Engineers specially trained to maintain Sinclair vehicles".