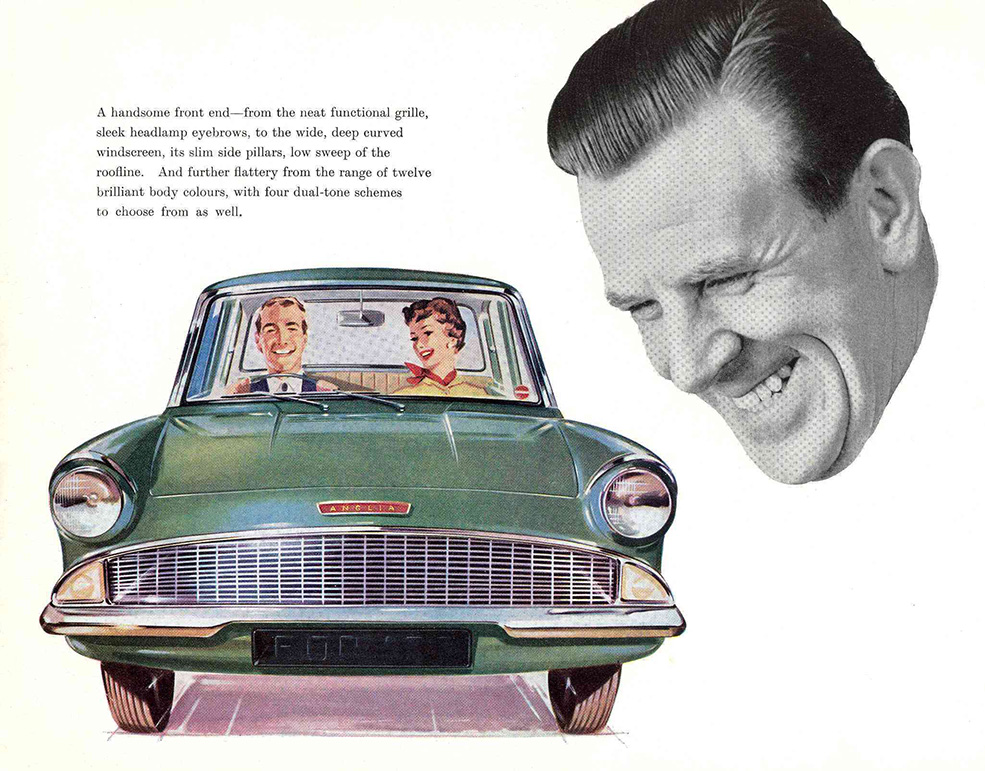 There was a trend back in the 'Fifties and 'Sixties for car brochure designers to use cut-out heads to emphasise certain attributes.
And although it always looked a bit odd to see a 'floating' head (minus even its neck) on a page, it's quite a giggle these days – as this early brochure for the all-new Ford Anglia 105E shows.
Ford was master of the art, hence this brilliant effort from 1959. With greased-back hair and shining teeth, the dapper-looking head gazed admiringly at the latest Ford, with accompanying text boasting about the Anglia's "handsome front end", particularly its "functional grille" and "sleek headlight eyebrows".
Meanwhile, for anyone with a penchant for brightly-hued cars, Ford promised "further flattery from the range of twelve brilliant body colours, with four dual-tone schemes to choose from as well".