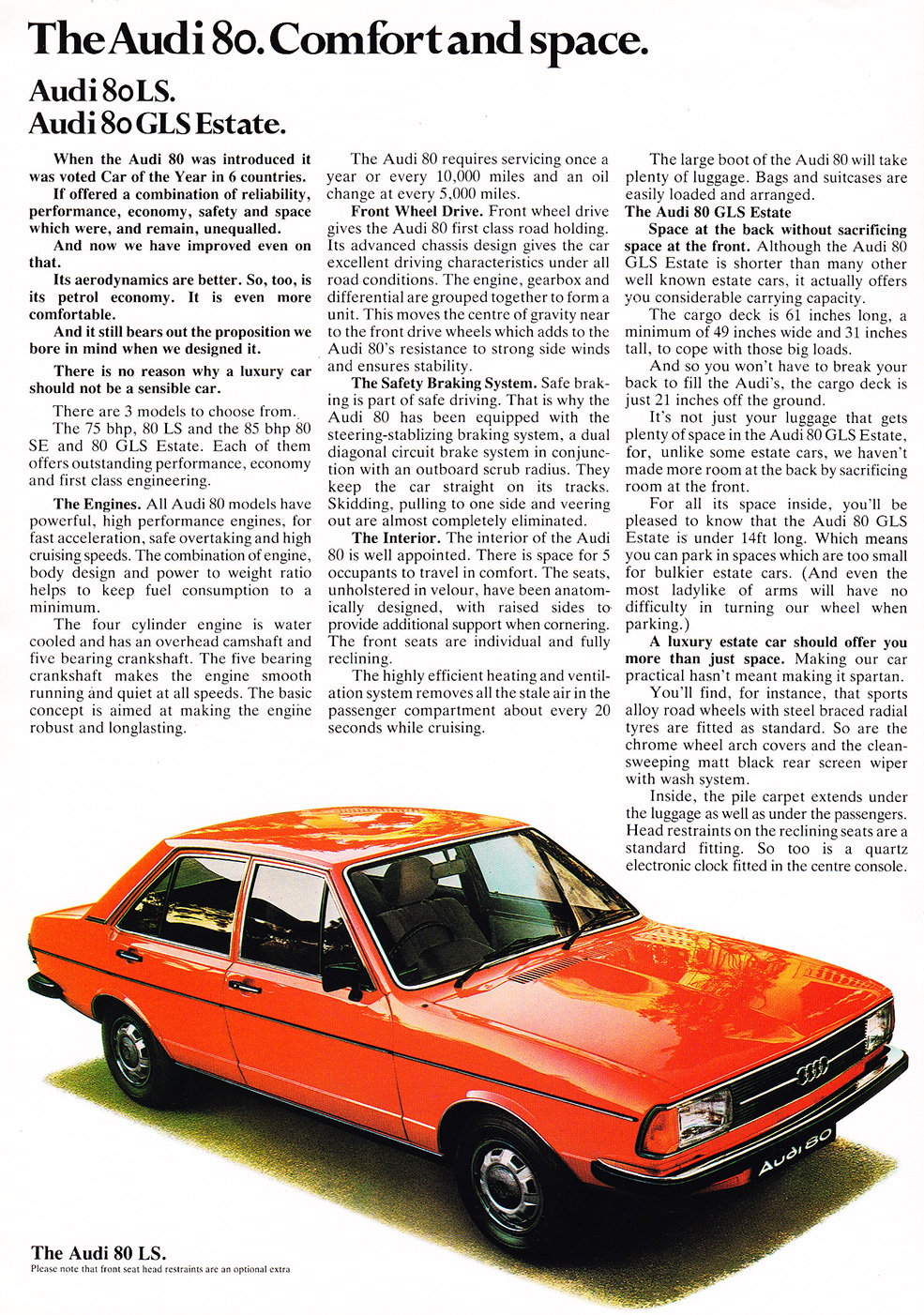 Audi is now a dominant force in the UK's premium car market, but the situation was rather different back in September 1978.
That's when the company issued this new brochure for its latest 80 and 100 models, a duo that was widely praised at the time but sales-wise still lagged behind more established rivals.
The Audi 80 in question was the run-out version of the 1972-78 'B1' generation, due to be replaced in the UK by the 'B2' in 1979. Despite its age, however, the original 80 was praised for its 'combination of reliability, performance, economy, safety and space'.
As Audi explained, 'there's no reason why a luxury car should not be a sensible car'.
The Audi 100, meanwhile, was in second-generation 'C2' guise by 1978, a model that Audi reckoned was one of the most aerodynamically efficient around: 'After 260 hours of tests in one of the world's most advanced wind tunnels, we developed a shape that had a drag coefficient virtually unbeaten by any other car in its class'.