The recent 'yellow vest' protests over fuel duty in France have led to fears that a new London pollution charge will lead to similar demonstrations in the UK once motorists realise how much it will cost them. And as drivers of a whole swathe of younger classics find themselves facing extra charges, could this affect values of both compliant and non-compliant classics?
Earlier this year, Mayor Sadiq Khan confirmed that ULEZ (Ultra Low Emission Zone) being introduced in Central London next year will be extended massively to cover an area surrounded by the North and South Circular roads from October 2021. The central ULEZ, which is also the current congestion charge zone, covers eight square miles. However, the expanded ULEZ will cover 146 square miles, meaning it'll be 18 times the size.
The charge will apply to pre-Euro 6 diesel cars and vans, which are generally those registered before September 2015 and pre-Euro 4 petrol cars licensed before 2006, though some earlier cars are compliant, including News Editor Jeff's 2002 MINI One according to the online checker. As with the current T-charge, all vehicles that have a historic vehicle tax class on the regular 40-year basis will be exempt from the ULEZ. This tax class excludes any vehicle used commercially, but in line with the existing LEZ discount, all vehicles registered before January 1, 1973 will be exempt from the ULEZ, regardless of commercial use or otherwise.
Historic vehicles are automatically exempt, but those from outside the UK will need to be registered with TfL. This exemption will enable certain classic events, including the London to Brighton Veteran Car Run, to go ahead as usual.
Of course, that still leaves up to 25 years-worth of younger petrol cars and modern classics that aren't compliant, and up to 35 years-worth of diesels. TfL's own assessment suggests that 565,000 cars registered in London will be affected, with 147,000 of those based in the zone and liable for a fee as soon as a wheel is turned. The changes are expected to affect over one million drivers and motorcycle riders, and that's without the vehicles from outside the capital that make journeys inside the zone.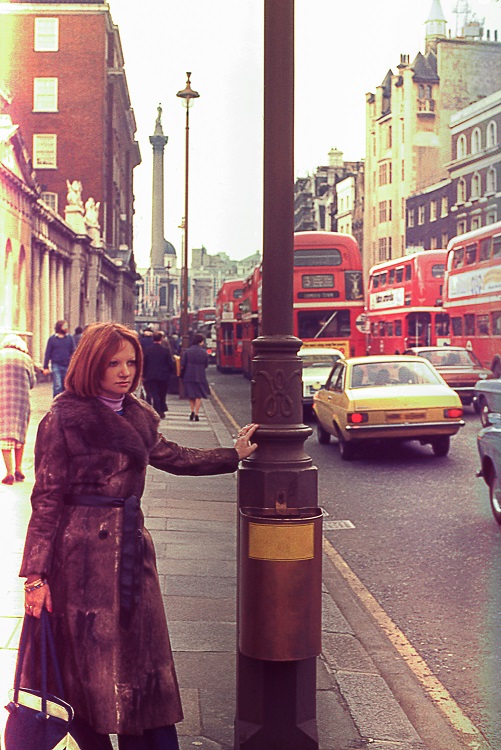 It's expected that the £12.50 daily fee will net Transport for London up to £1.5bn a year – six times as much as the £230m from the congestion charge. And unlike current the current T-charge for the most polluting vehicles, fees will apply 24 hours a day, seven days a week. A time-limited 'sunset period' offering 100 per cent discount for residents will also expire in 2021, and what's more, congestion charging for the central zone will be put on top during its hours of operation, meaning a £25 total levy. The penalty charge if you don't pay is £160, reduced to £80 if paid within 14 days.
While it's clear that air quality needs to be improved, critics have argued that the new fee is more about revenue than the environment for a cash-strapped TfL that his mismanaged its budget. They've argued that it's a 'tax on the poor' penalising drivers not able to a afford a new car, while one prominent tour operator we spoke to also claimed that public transport south of the Thames was fine for travelling into the City, but woefully inadequate otherwise.
Speaking to the Sunday Times, Gareth Bacon, leader of the Conservative group on the London assembly, likened it to the poll tax of the early '90s. He said it had flown under the radar and people did not know what is going to hit them, adding that the mayor "could have his own gilets jaunes moment once people realise they will be paying to £4000 a year more to drive their own cars."
The logistics of the extended ULEZ could have a huge impact on the classic car industry. Traders and dealers in the zone look set to face charges for moving their stock around and for test drives, while customers using specialists in the zone for mechanical work would also be affected. It will also mean an extra levy for younger classics on events such as the New Year's Day Parade, or those exhibiting at the London Classic Car Show at ExCel London for example, which is located just within the extended zone.
On top of this, there are concerns that councils all over the UK will be looking to copy Sadiq Khan's lead. Only last month, consultation on a low emission scheme in central Bath concluded, which is looking likely to mean pre Euro 6 diesel and pre Euro 4 petrol cars would be charged £9 under the plan, and polluting larger vehicles £100. Vehicles in the historic tax class will be exempt, but that again leaves huge amounts of vehicles out in the cold. And in our November 28 issue, we extensively covered how low emission zones are being enforced across Europe, some without historic vehicle exemptions.
So, in the UK at least, could this lead to a spike in the values of compliant historic vehicles to beat the new zones? A potential £4000 a year saving could mean vehicles over 40 years old become hot property, spiking values in the London area and potentially impacting the rest of the country, especially if other councils follow suit. Bear in mind it's a 24/7 restriction, so owning a compliant classic could be very advantageous indeed. Expect 'ULEZ compliant' to be a stable of online classified ads…
As for younger classics, prices could reduce, although we wouldn't expect too much of an impact based on just the ULEZ. James Johnson, associate director and auctioneer at Hobbs Parker Car Auctions, said: "It's good for vehicles over the 40 years old mark; they go from strength to strength, but I don't think it will have a particularly negative effect on cars under 40 years old that are bona fide classics. These are used as a 'treat' anyway and demand is strong. Some of the daily-used classics that have to earn their keep may end up being offloaded, but after all it's only one region and classics are a huge national interest."
Of course, we can only speculate on vales at this stage, but for enthusiast and business based in the capital, interesting times certainly lie ahead. Putting environmental concerns to one side, who wouldn't want to see today's identikit SUVs ignored in favour of Mk1 Fiestas and early Metros? We know we would!