Tracker debate re-ignited after thieves steal Wheeler Dealers' Ford Fiesta project car hours before filming
Words: Jon Burgess
The hosts and crew of Wheeler Dealers have been left "heartbroken" after a 1979 Ford Fiesta 1300S painstakingly restored for an episode of the leading car TV show was stolen, on its trailer, from a hotel in Pontefract, West Yorkshire, in the early hours of June 26.
A massive social media appeal began to locate the car, with hosts Mike Brewer and Marc 'Elvis' Priestley asking fans and followers to inform West Yorkshire Police of the Fiesta's whereabouts.
Mike said: "We urge you to take those pictures, share them, retweet and get them out there for as many people as possible in the hope that somehow the classic car community can come together and we can find our trailer and find our car. Please, please do help, because we are heartbroken."
Marc added: "We've checked as much of it as we can, but I'd really like it if anyone has any more information, if you could send it straight to West Yorkshire Police."
Wheeler Dealers' Fiesta, which had recently been subject to a nut and bolt restoration, was due to appear at the 'Fiestaval' at The Motorist in Leeds on June 28, to celebrate 20 years of Wheeler Dealers (and the end of the Fiesta nameplate after 46 years of production).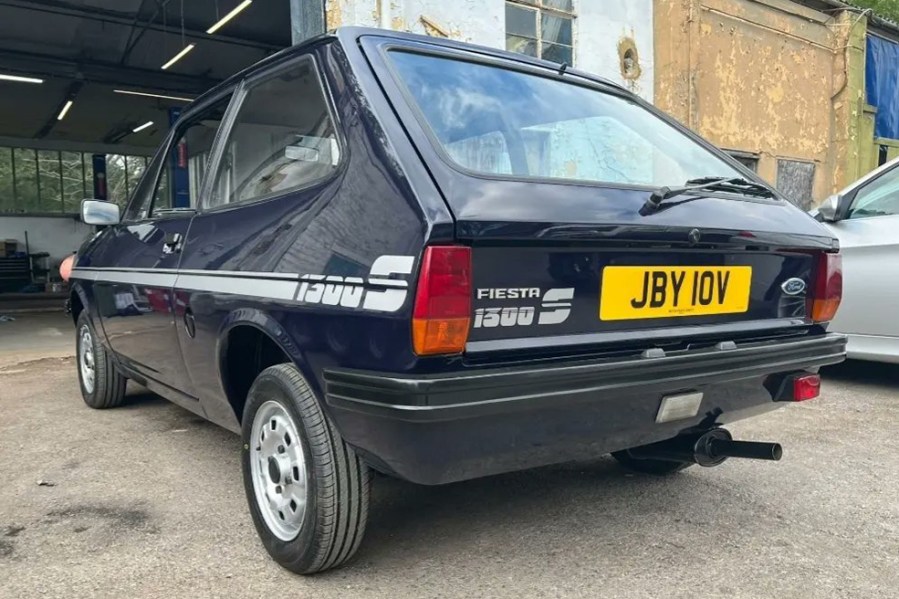 A Fiesta Mk1 from Ford's heritage fleet later took the place of the missing 1300S, which, at time of writing, had still not been recovered.
Mike said: "The other thing we want to say is thank you to Ford. Because we lost our car yesterday, we needed to film with a Mk1 Fiesta. So Ford Heritage have given us loan of this wonderful little car they've taken off their Heritage fleet. So thank you to Ford. We can at least finish the show."
Marc added: "It would be nice if it was our car, but it's not. This is the next best thing because the car that we built to celebrate the end of the Fiesta was a Mk1."
With the show season in full swing, the theft highlighted the significance of trackers – both legitimate and illegal – as thieves are now improvising (or buying) devices of their own. Quickly attached when the car is parked (or when the owner is distracted at an event), criminals use their 'bugs', usually an old mobile phone or Apple AirTag, to steal a vehicle by following it home.
Dr Ken German, vehicle crime consultant and director of communications for the International Association of Auto Theft Investigators (IAATI) has some advice for concerned owners: "Check to see if any such tracking devices, which come in various shapes, are taped to the bumpers, fixed with a magnet to a wheel arch, or held anywhere else by a plastic cable tie – and remove them. It is illegal to attach such devices (without your permission) and it should be reported to the police."
Theft by surreptitious tracking is more common from owners of motorhomes, trailers and agricultural machinery, but social media has been making classic owners (and car clubs) more aware of the dangers.
Get in touch
Have you or your car club been affected by criminals using cheap trackers? Let us know at ccb.ed@kelsey.co.uk