Fancy getting your hands on a 1959 Mini as it reaches its 60th anniversary? Well now you can own one of the best in the world, as TV star and motoring journalist Quentin Willson has put his December 1959 Austin Seven DeLuxe, 900FRL, up for sale.
Featured on the cover of our sister title Mini Magazine back in March 2013, the 33,000-mile Speedwell Blue car was fully restored to concours condition by Derek's Mini Centre, which included dipping and E-coating the original bodyshell. A matching numbers example, it still features its original engine, gearbox, registration number, and all correct early Mini parts. Period tweaks include Cooper front discs, twin carbs, a three-branch manifold and a Cooper exhaust.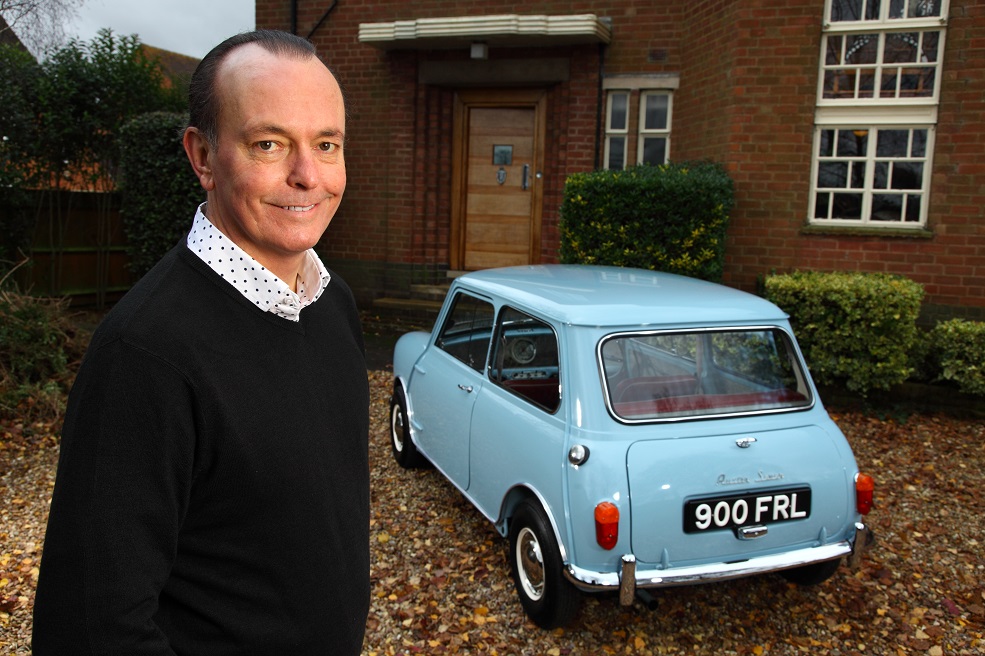 There are a couple of reasons for the sale. Firstly, Quentin is moving house and has fewer garages. Secondly, the car was built on December 10, which just happens to be the same date as his daughter Mini's birthday (yes, that is her real name!). Now aged 17, she's understandably not too keen on driving such a significant 60-year-old car around. Quentin recently bought a low-mileage 2001 R50 MINI for her to drive, which she has become fond of and is admittedly a much safer prospect for a younger driver.
All of which means this significant car is looking for a new home. Serious offers are invited via a contact form on the 1959 Mini Register website, which can be found at www.1959miniregister.com/for-salewanted