We've teamed up with the organisers of the Practical Classics Classic Car & Restoration Show, with Discovery, to find out the top five reasons to attend the event this March 27-29. Book your tickets now!
GET HANDS ON
How many shows have you visited that takes the show goer and puts them at the heart of the event? It's very rare that you'll have the opportunity to get hands on at any event and learn new skills to help tackle your own restoration projects. But that's exactly the ethos of the Classic Car & Restoration Show. It's about immersing everyone into the event and for 2020, it's taken a big leap forward by introducing a Skills Zone hosted by the Federation of British Historic Vehicle Clubs that puts you front and centre with "how to" demonstrations and practical sessions developing knowledge. Presentations will be put on by specialists such as Clement & Boggis, who will be explaining the art of "wheeling", which involves the use of an English Wheel to form body panels and repair sections.
Elsewhere, you'll also have the opportunity to hone those skills through workshop demonstrations by the experts from Gilbert-Michaelson. What's better is that the guys and girls will be answering questions in between sessions, so if you've got something very specific to ask, here is the place to ask it.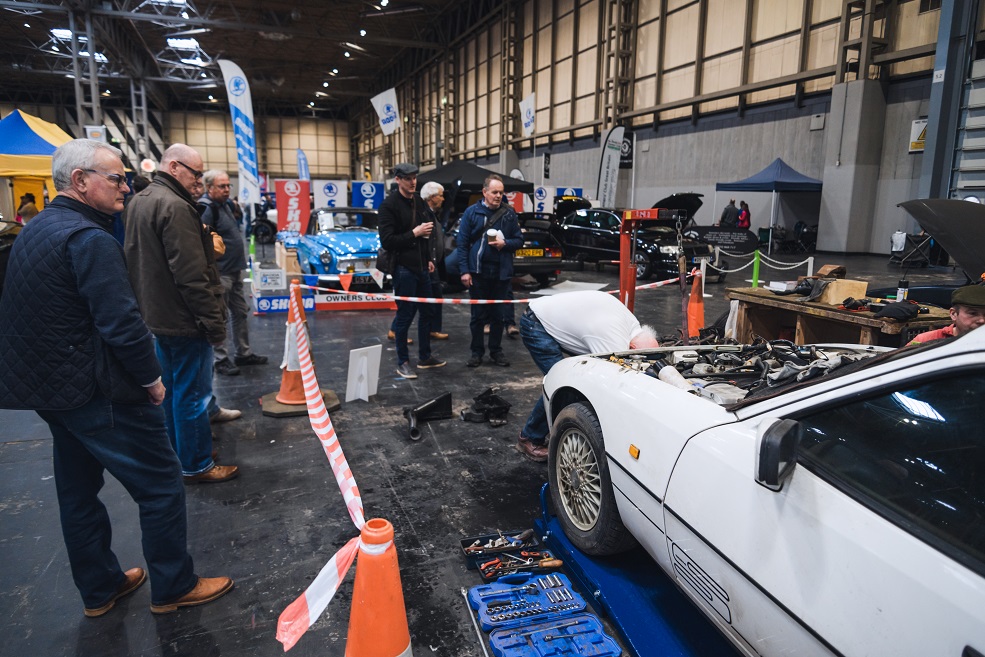 HAVE YOUR SAY
Your opinion matters. No this isn't a political party speech before you switch off. The Classic Car & Restoration Show is designed around making you feel a part of it, and in doing so, showcases such as the Lancaster Insurance Pride of Ownership and the Carole Nash Barn Finds require you to choose your favourite vehicle on display by physically voting. You'll be able to talk to those displaying their vehicles and learn of their journeys with the cars, what problems they encountered along the way and perhaps get some tips on how you can start and finish your own project.
BE INSPIRED
Meeting likeminded people is the best way to inspire you to finish your project. You'll be able to mingle with the people restoring these vehicles, giving you the opportunity to direct your questions towards them. Vehicle clubs are at the heart of the event and many will have a project that they're physically working on at the event giving you the chance to ask them what they're doing and how they're doing it. You'll be able to get invaluable knowledge from regular people like you and I who just want to finish restoring our pride and joys!
You'll also be able to listen to tales of builds and restoration tips live on stage in the Classic World area, as Events Director Lee Masters explains: We are all very excited about what this new feature brings to the show. We've always championed live working to educate as well as entertain the visitors but this takes it to a whole new level.
"The audience will be at the centre of the Classic World. Surrounding them will be project cars currently being worked on with live demonstrations of some of the key tasks and a chance for the audience to get the advice they need for their own restoration."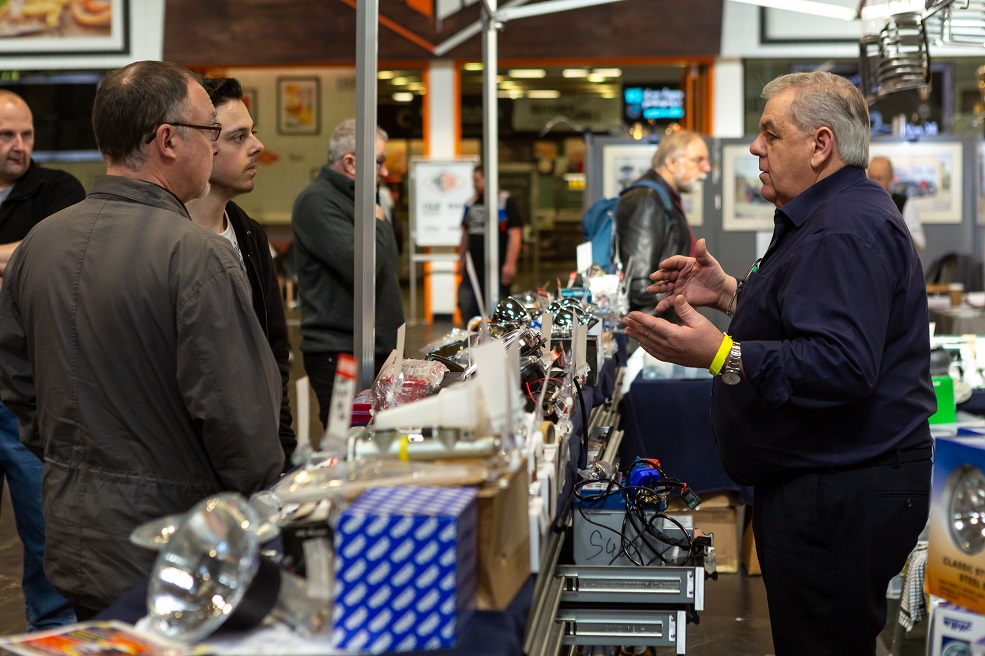 BUY BUY BUY
Whether you're looking for the final piece of that restoration puzzle, a new product or even a car to leave the show with you'll find all sorts to tick off your list. We're not joking. The organisers are covering all bases here and you could walk away with a new car for your collection. Whether it's a fully running, already-restored example or one that needs some TLC, Classic Car Auctions have an extensive catalogue covering classics for the "everyman".
Already got a project? No problem, the 250+ specialist trader stands are a great place to start. Visit the spectacular autojumble where you can buy anything from rare panels that are no longer made, to smaller, authentic parts that keep the originality of your restoration intact. And if you can't find what you're looking for there, you can bet that one of the exhibitors can help you get what you want, so don't be afraid to ask them. You might be able to get yourself a deal at the same time.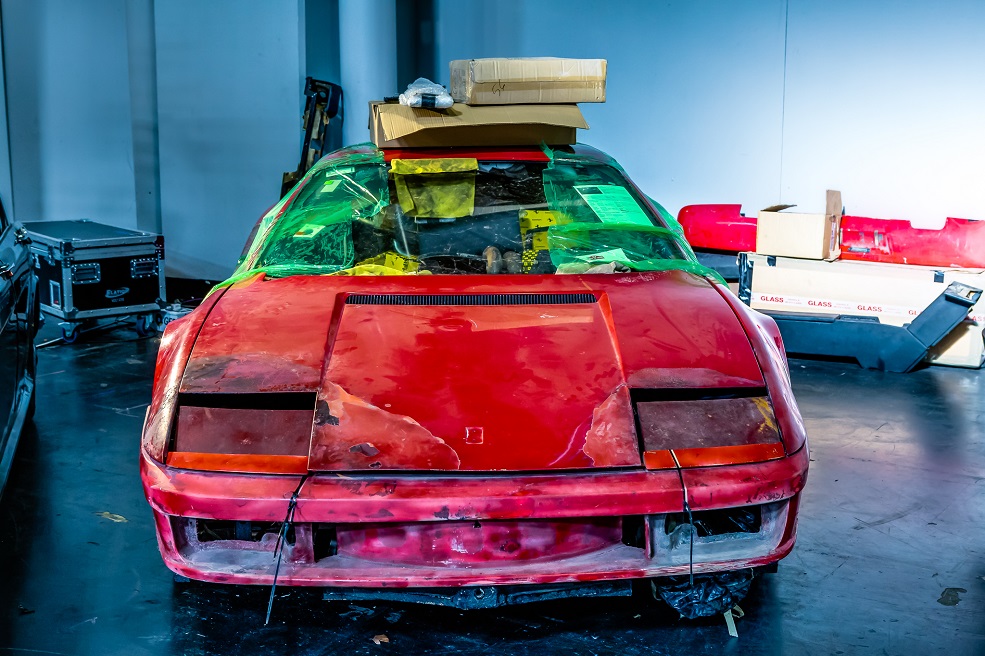 EXPERIENCE THE CARS
The ethos of hands on continues as far as actually going out and experiencing passenger rides in the very vehicles on display. Sporting Bears will be in attendance offering passenger experiences through its Dream Rides programme that sees you make donations to the charity in return for a passenger ride. It's a great opportunity to experience some of the poster cars you had on the wall as a child, or the car you always dreamed of owning.
Book your tickets to the event now!