Bond Bug and Reliant Scimitar designer Tom Karen OBE passed away on New Year's Eve aged 96
Words: Paul Guinness
Tom Karen OBE, the man behind such iconic designs as the Reliant Scimitar, the Bond Bug and the Raleigh Chopper children's bike of the 1970s, died on New Year's Eve at the age of 96. He had lived in Britain since relocating from Czechoslovakia with his family in 1939. 
In a statement confirming Tom Karen's death, Letchworth Garden City Heritage Foundation – which runs the town's museum and has been hosting an exhibition dedicated to the designer – called him a "true great".  
Anyone who was a child in the '70s will know Tom Karen best for the Chopper bike, manufactured in Nottingham by Raleigh. His 1968 sketches of the bike – which sold a remarkable 1.5 million units – are stored in the archive of the Victoria & Albert Museum. 
But it was his skill as an automotive designer that brought Tom Karen earlier success, when he joined Ford in 1955, his first project being to work on interior and trim designs for the forthcoming Ford Anglia 105E. He went on to win the Institute of British Carriage & Automobile Manufacturers (IBCAM) car design competition in 1958, and the following year he left Ford to join David Ogle Associates. Karen subsequently worked for both Hotpoint and Phillips as a designer of white goods.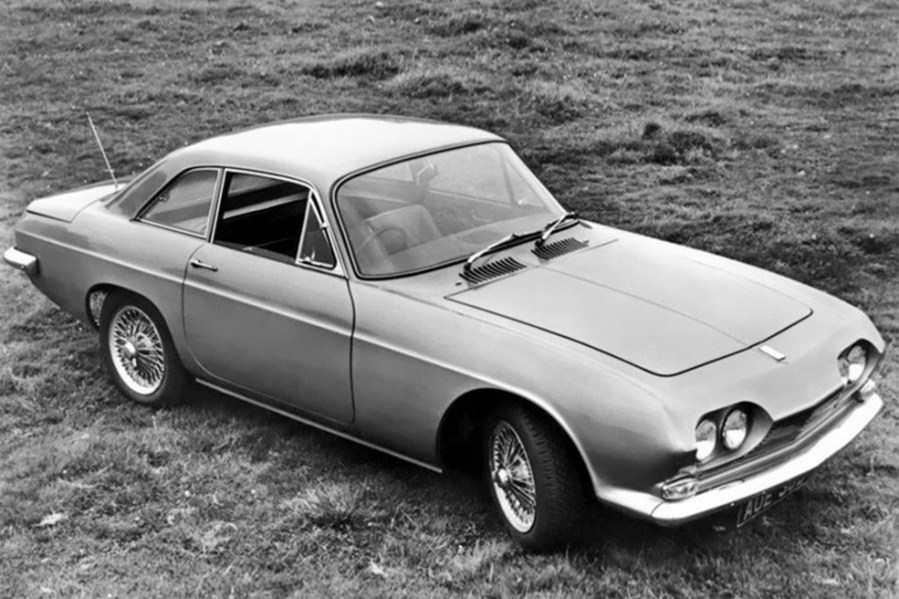 When David Ogle was tragically killed in a car crash in 1962, Tom was offered the role of managing director and chief designer at his old company – a  move that saw him working on an array of fascinating projects. With Karen at the helm, Ogle Design went on to create the original Reliant Scimitar GT (above), inspired by a David Ogle-penned one-off based around the Daimler SP250. This was subsequently developed into the Scimitar GTE semi-estate.  
Karen's involvement with Reliant also involved the company's three-wheelers, with the Tamworth firm adopting his idea for the wedge-shaped Bond Bug of 1970, while three years later came Ogle Design's bestselling trike – the Regal-replacing Robin. Tom stayed in charge of Ogle Design through to 1999, and in 2019 he was awarded an OBE for his services to design.  
Commenting on Tom Karen's death, Ogle director, Philip Martin, said: "He was an exceptionally talented designer and a very special man. He was such an integral part of the Ogle success story. The company owes him a great debt of gratitude."