Anyone who has ever used one of the old-style Glass's Guide books will know that for almost as long as anyone can remember, mileage has been the absolute key to a vehicle's value. It's still true today where modern cars are concerned, despite the advances in technology and lubricants that mean most cars produced in the last 20 years are capable of clocking up enormous mileages without wearing out.
Historically, it was the figure of 100,000 miles which was the psychological barrier: in the days before seven-digit odometers, that was the point at which the numbers rolled round to zero again, giving rise to the phrase 'going round the clock'.
Something so ingrained in the psyche of the retail motor trade and the minds of buyers is hard to shift of course, but is the question of mileage still relevant to classic cars – especially if they've been effectively rebuilt as new over time?
Our question was prompted in discussion with classic dealer Evoke who recently pulled out of the purchase of an otherwise superb restored reshelled MGB simply because it was showing a mileage of over 140,000.
With his business hat on, Chris at Evoke admits that this was down to the realisation that the car would be a difficult prospect to retail, but agreed with us on a personal level in thinking that if a car is already 20-25 years old and has had a new bodyshell and other work, then the mileage really shouldn't be an issue.
"On a logical level, it shouldn't matter," he points out. "Especially if it's been well looked after or had many parts renewed. But on an emotional level, the reality in the market is that it does matter." As he points out, at the very least a high mileage can affect a car's value, while it can also make it harder to sell – and ultimately, if it's too cheap then buyers become wary and stay away entirely.
It seems that the old 100k barrier is still very much a stumbling block even in the classic car world. "Once a car gets past 100,000 miles it's a really difficult car to sell," comments Chris, although the German marques do tend to fare better – for example, something like a Mercedes SL suffers much less with high mileage because of the perception that they were built for it, unlike many Italian cars.
Speaking to other industry figures, it seems that mileage issues can go the other way, too. Speaking at the London Classic Car Show recently, industry figure Chris Routledge pointed out that one of the most difficult cars to sell is a delivery-mileage car. "It's effectively undriveable," he points out. "People expect to get a significant premium because it's never turned a wheel, but what they're forgetting is that 20 or 30 years down the line, people want to drive it.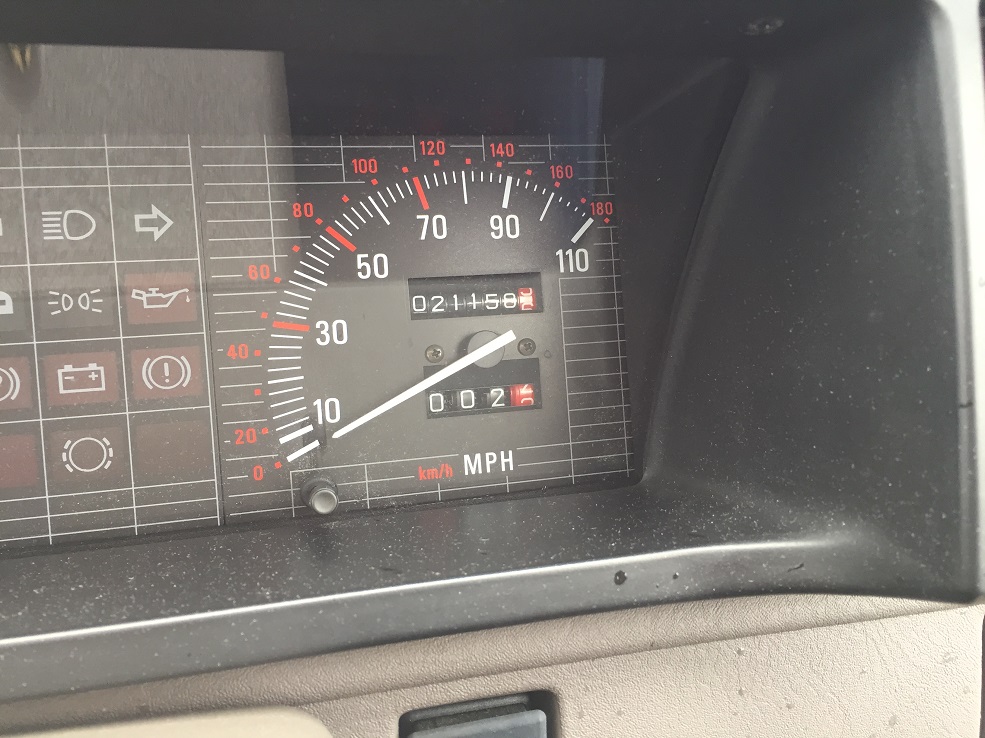 "A delivery-mileage F40? If I've got one at 4000km I know 10 guys I can call. If I've got one with 25,000km I don't have anyone."
Industry pundits are generally agreed on this sentiment, that it's the super low-mileage cars which have the value rather than the unused museum pieces, but speaking at the same event, celebrity car pundit Quentin Willson pointed out the value of documentation when it comes to low-mileage cars. "They're only worth the premium with the right provenance and paperwork," he says. "If you can find a car that has all those bits of paper that have been cherished by previous owners, and it's 99% provable that mileage is genuine then it is a prince among classics and you should pay a hefty premium for it!"
View from the auctions
Meanwhile, how does the subject of mileage and old cars stack up at the auctions? At SWVA, Chris Holmes agrees on the importance of paperwork and provenance. "A fully restored classic, with full mechanical and body restoration, should attract a buyer and sell because of its condition. At South Western Vehicle Auctions it's often the case with restored cars – whether they have been restored professionally or by private individuals – that the speedometer is set to zero and any mileage now showing will be the mileage since the restoration. Top price will always go to a lightly re-commissioned, original low-mileage car with its complete history.
"To sum up, if the car a prospective purchaser is considering has detailed invoices for all work carried out, I really don't think its previous life is of a great deal of importance, provided that it ticks all the boxes. At the end of the day the only person who can make the decision is the man who is purchasing the car. If he has fallen in love with it, he'll buy it."
At Historics, Edward Bridger-Stille agrees: "A fully restored, reshelled MG has virtually nothing in common with the original car. Indeed, classic cars that are well looked after and used regularly can be a better proposition than a low mileage example kept in a garage for most of its life."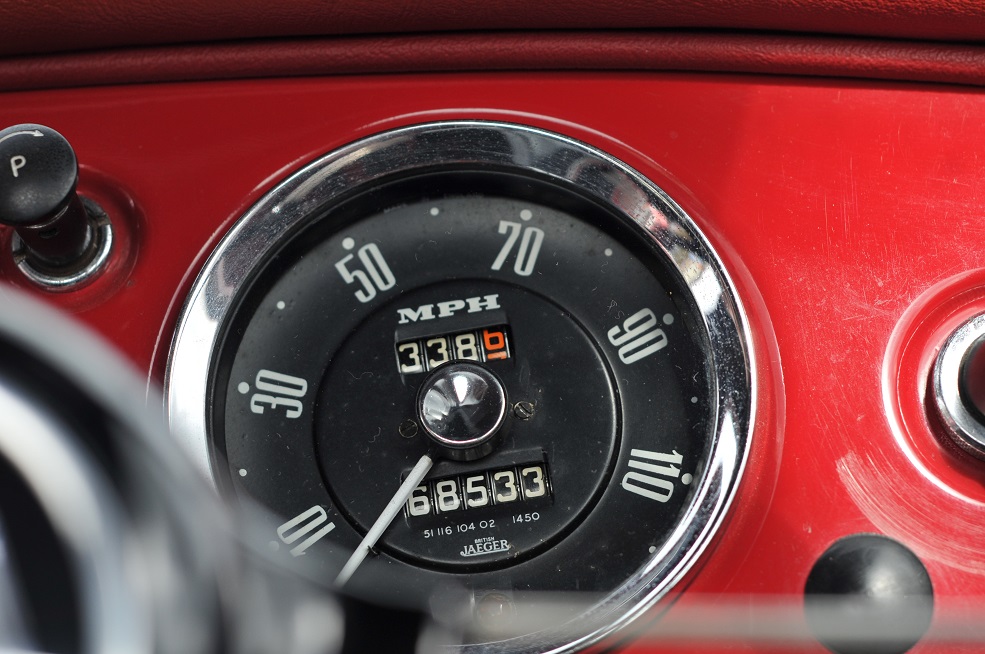 Meanwhile, Keith Murray at Morris Leslie reinforces the need for low mileage to be genuine. "It's my experience that mileage is very important if warranted at the time of sale. A 1200-mile Mini for example will appeal to a different buyer/purist, than [the buyer of] a fully restored 120,000-mile example who is looking for a car to take to shows and enjoy it on the road. Research on the particular ultra-low mileage car then becomes paramount and can be lengthy to collate all the proven facts and evidence relating to 'warranted' miles. Using our experience then it's fair to say a fully restored car with unknown mileage at 60 years old can represent excellent value as often the cost of the restoration will be greater than the cost of purchase – we have an almost 100-year old Crossley which has no mileometer so a purchaser won't even consider miles when buying the vehicle."
The verdict? We should all open our minds to the growing numbers of perfectly serviceable higher-mileage cars out there, whilst also remembering that the paperwork in the history file of a low-mileage survivor is almost as important as the numbers on the speedo face.