An iconic name from motoring past has been reborn, with the announcement of the Citroën Ami. The French manufacturer has long been famed for its concept cars, with its most recent being the AMI ONE from the Geneva Motor Show last year. The new Ami is inspired by that, but is happening for real.
The original Ami was a four-door, front-wheel drive family car, which was manufactured from 1961 to 1978 and was a best-seller at various points. The new electric creation, however, is not really a car at all. Citroën is calling it an 'object', but really it's classed as a quadricycle. That means it can be driven by anyone over the age of 14 in France and potentially anyone over 16 with a provisional licence in the UK and the rest of Europe. Top speed will be 28mph, with a 43-mile range.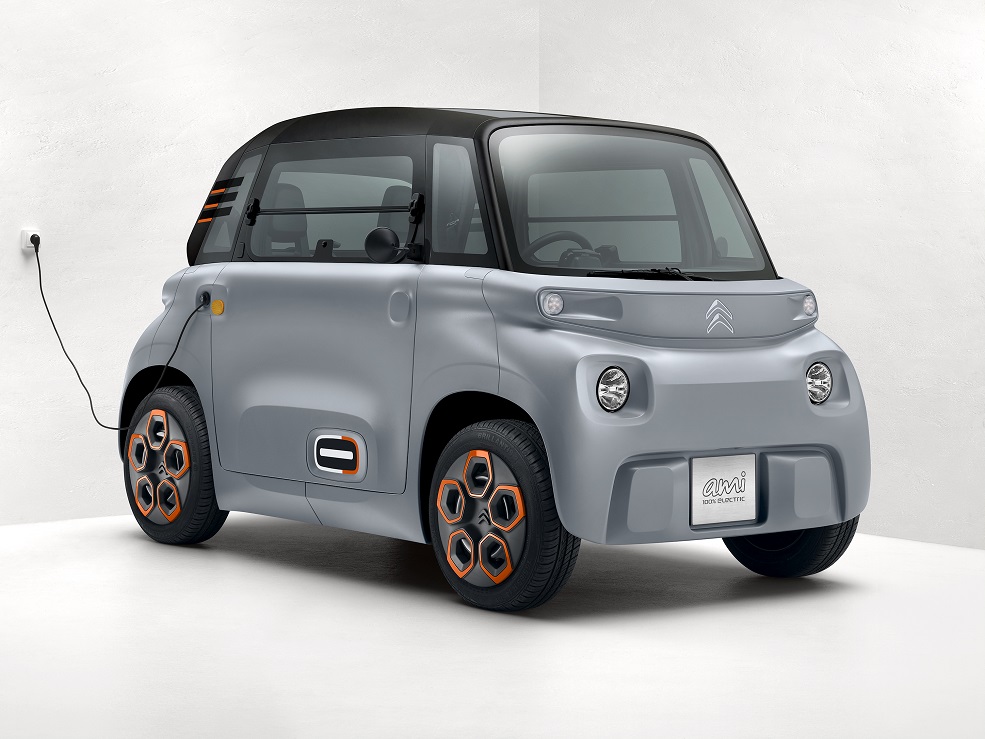 Comparisons have been drawn with the 2CV due to its simplicity. There will be one front-hinged door on one side and one rear-hinged door on the other, so the same tooling can be used. The two side windows are also identical to each other, as are the front and rear bumpers and under-body panels. To buy one outright will cost from €6,000, but that you'll also be able to get one for €20 a month with a €2,644 deposit. There are also plans for sharing schemes where you can pay by the minute.
Production Ami orders will open in late March in France, with deliveries beginning in June. Spain, Italy, Belgium, Portugal and then Germany will follow, but it's unclear if we will see it in the UK.