The Jaguar Enthusiasts' Club hosted its biggest event to date as over 1000 cars gathered at a sunny Blenheim Park for its Summer Jaguar Festival on May 12. There was something for everyone, with enthusiasts treated to displays featuring everything from pre-War 'SS' models right up to the latest electric I-Pace.
Visitors were presented with the largest gathering of Film and TV Jaguars ever assembled. These included the red E-Type from Sean Connery's 1964 thriller Woman of Straw, the Italian Job E-Type, the Mk1 saloon from TV drama Endeavour and Arthur Daley's beloved XJ6 from classic TV series Minder; a car that has seldom been displayed in public.
Guests could also enjoy a procession of over 100 Jaguars around the Palace parkland, representing almost every model and era. It featured members' cars and paid particular homage to the iconic Mk2 saloon, a model that is celebrating 60 years this year.
Continuing the milestones, over 60 former Tom Walkinshaw Racing team members were reunited for the first time. TWR, which was based locally in Kidlington, was responsible for many of Jaguar's competition successes and later collaborated on the development of road cars, culminating in the production of the XJ220 and XJR-15 supercars. A special display featured the 1988 Le Mans XJR-9, Tom Walkinshaw's own Group A XJ-S V12 and one of the TWR XJ220s raced at Le Mans in 1993.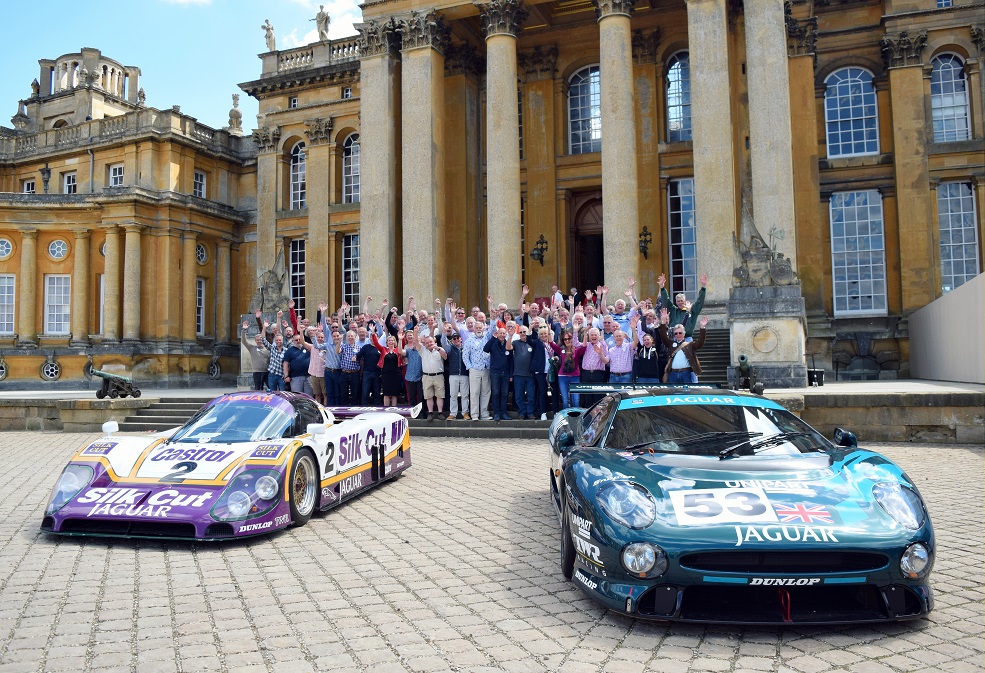 Jaguar fans travelled from all over the UK and indeed the world to attend the event, including visitors from the USA and mainland Europe. Tor Bottolfsen drove his TWR Jaguar XJ12 – one of just six made – all the way from Norway to attend, and was awarded the first 'Trust Trophy' from the Jaguar Heritage Trust.
The event also offered a trade stands, interviews with Jaguar personalities, a Supermarine Spitfire fly-past and Formula One racing on a big screen. Speaking after the event, the Jaguar Enthusiasts' Club General Manager, James Blackwell, said: "We had high hopes for the event at Blenheim Palace and on the day the festival exceeded all our expectations. It was a really special day, made perfect by the glorious sunshine and the elegantly grand surroundings that perfectly complemented the vast array of classic Jaguars on display."