Racing legend Sir Stirling Moss has announced that he will no longer be as active in the public eye as he has previously been known to be.
After 70 years in the public eye, Moss plans to close his website and enjoy some much needed rest and recuperation with his wife Susie, as well as spending more quality time with his family.
Sir Moss' son Elliot released an official statement saying: "To all of his many friends and fans around the world who use this website for regular updates, my father would like to announce that he will be closing it down." Adding that following his ill health toward the latter part of 2016, he's decided to retire at the age of 88 from the public eye.
On December 22, 2016, Sir Moss was unfortunately taken ill with a serious chest infection while in Singapore. He was immediately admitted to hospital, with news of his return to the UK being released on May 11, along with thanks to the Singapore and UK medical staff , as well as fans for their continual support.
Elliot signed off the official statement by saying: "The entire and extended Moss clan thank everyone for all their love and support over the years and we wish you all a happy and prosperous 2018."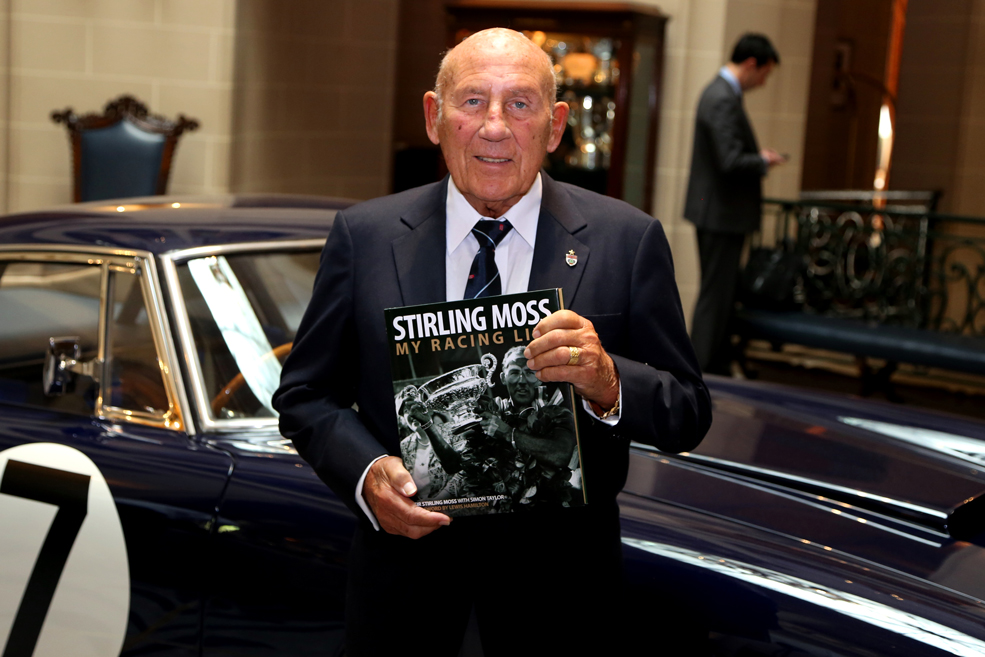 Sir Moss has had a very successful and lengthy career in motorsport. His first race was back in 1948 in a 500cc Formula 3 car. In 1955, he became the first ever British driver to win a home grand prix. That same year he set a new course record in the famous Mille Miglia. He took first place in a total of 16 F1 races out of the 66 he competed in between 1951 and 1961, and also achieved 212 victories in total in saloon car racing and rallying. 1962 saw Moss' retirement from F1, after his crash at the Goodwood Easter Monday races.
Classics World would like to pass on their best to the legend that is Sir Stirling Moss.