A special Bentley anniversary race is set to take place at this summer's Silverstone Classic event on July 26-28, honouring the illustrious British marque's 100th birthday.
It's hoped that mote than 30 pre-war competition Bentleys will take to the track on the Saturday evening for the Bentley Centenary Trophy for Pre-War Sports Cars, which comes almost exactly 100 years after the legendary W.O. Bentley founded the company that carries his name on 10 July, 1919. They will line up, as in period, in a field also packed with Alfa Romeos, Aston Martins, Bugattis, Fraser Nashes, Lagondas and MGs all dating back to the 1920s and 1930s.
It was in competition that the Bentley brand first earned its reputation, winning the coveted Le Mans 24 Hours no fewer than five times in seven years between 1924 and 1930, topped by an all-conquering 1-2-3 podium clean sweep 90 years ago in 1929. Illustrious examples of the 3-litre, 4.5-litre Blower and Speed Six models that enjoyed such successes in France will be among the cars lining up.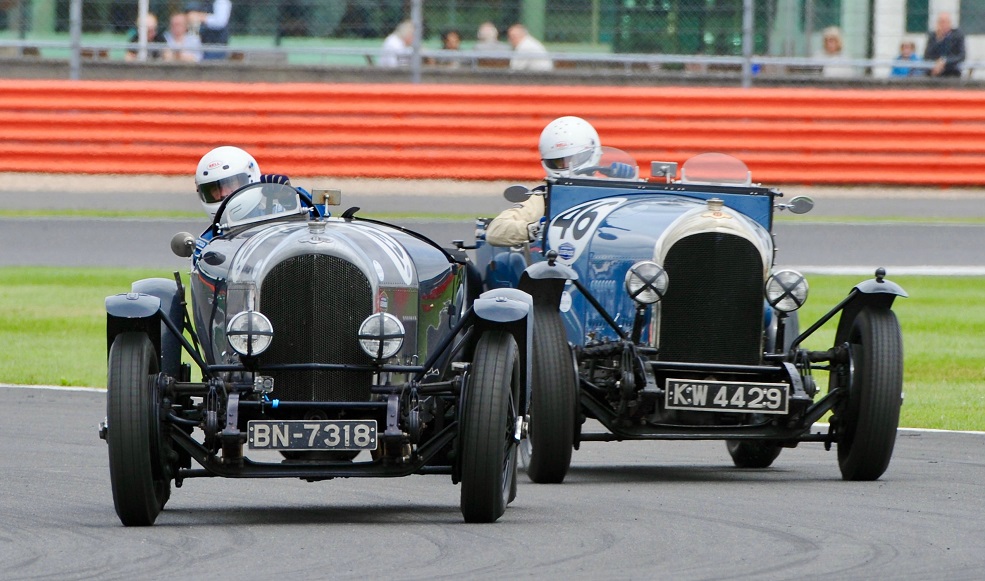 The race is being organised by Motor Racing Legends, with Chairman Duncan Wiltshire anticipating a record-breaking grid: "This is such a significant anniversary – a once-in-a-lifetime celebration which is certain to appeal to all those with eligible Bentleys. As a result, we are expecting an enormous turn-out and, by all probability, the biggest grid of racing Bentleys ever seen anywhere in the world."
Adding to the centenary celebrations will be a special track also scheduled for Saturday. Visitors keen to experience the festivities can buy their tickets in advance and take advantage of an early bird offer when purchasing before the end of March. Tickets grant access to trackside grandstands, live music concerts on Friday and Saturday evenings, both racing paddocks and the vast majority of family entertainment. For information see www.silverstoneclassic.com.