The British Motor Show returns to Farnborough later this month packed with content and featuring the Classics World Owners Enclosure
The British Motor Show is set to return this month from Thursday 17 to Sunday 20 August at the Farnborough International Exhibition Centre, Hampshire. Tickets are on sale now, with prices starting at £23.50. With hundreds of new, classic, modified and racing cars set to be on display, the show promises to offer something for every kind of enthusiast.
Live content is set to take centre stage, including the eBay Live Stage starring Tim Shaw and Fuzz Townshend of Car SOS and celebrity guests. The cinch Live Area will be hosted by Mike Brewer of Wheeler Dealers fame, featuring a mix of fast-paced thrills and entertainment, with highlights set to include Paul Swift's stunt team and a Guinness World Record attempt. The Bridgestone Motorsport Area will see a mix of race cars, modified cars, hypercars and supercars on the move.
Those on the hunt for their next classic car purchase will be catered for by the Ewbanks Live Auction, with a variety of classic and rare cars ready to cross the rostrum. From a Bajaj Tuk Tuk to a Bentley Azure, the sale is set to be truly eclectic.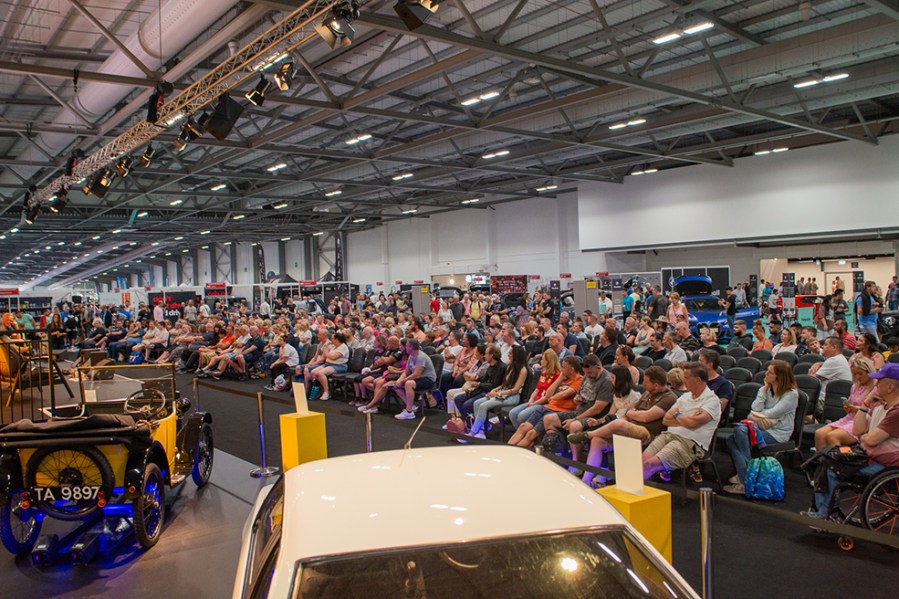 Elsewhere, enthusiasts can learn all about the latest automotive developments at the IMI Tech Hub, with interactive tech sessions delivered throughout the weekend designed to cut through jargon, explaining everything from EV ownership to the latest in-car technologies.
Classic cars will be displayed in pride of place in the Classic Car Clubs & Owners Enclosure, sponsored by the Haynes Motor Museum, an area that's also set to include our very own Classics World Owners Enclosure. Only the very best classic cars will be chosen for display, selected to reflect a wide gamut of automotive history from the 1950s to the present day.
Brand new cars will be displayed in a dedicated hall, with manufacturers and suppliers on hand to answer any questions. Over 30 of these will be offered for test drive at the show, with brands including Tesla, BYD, Ford, INEOS, Subaru and Alpine. It is suggested that those wishing to take test drives visit brand stands as early as possible as demand is high: over 2000 test drives took place at last year's event. Full details can be found here.
The Sporting Bears will be in attendance as the show's official charity partner, offering passenger rides in classics and supercars to raise money for children's charities. Meanwhile, Crewsade will be giving drift passenger rides.
Other assorted highlights include an Automotive Careers Expo, Under 17s driving lessons, a dedicated Kids Zone, an interactive British Army display, chances to meet automotive celebrities and even an opening ceremony featuring British Army parachutists.
Tickets for the British Motor Show are on sale now. Click here for full details and to book yours –  use the code CM23 for £5 off a single day adult ticket or £10 off a single day family ticket