We look back over one of classic motoring's biggest talking points…
It's now a decade since the government's controversial Scrappage Scheme was announced as part of the 2008 Budget. Devised to reinvigorate a beleaguered auto market in the wake of a very poor 2008, it began on April 23 2009 and offered punters a £2000 trade in for their old car against a new one, providing the former was road legal and had been owned for more than 12 months.
The government initially set aside £300m for the scheme, adding another £100m in the September to extend the scheme into 2010. It worked, too – the number of new cars sold increased during the scheme, and figures for February 2010 were 26 per cent higher than the previous year. But there was a price to pay. Information released five years later revealed that 392,227 cars were traded in under the scheme, and they couldn't be put back on the road.
Of course, the majority of those were humdrum models, such as the Ford Fiesta, of which over 20,000 were scrapped. But established classics were lost too, such as several Morris Minors, various P4 and P6 Rovers, assorted MGBs and a few rarities including a Vauxhall PA Cresta, a Triumph TR8 and four examples of the Riley Elf. Emerging classics were also lost, including 32 Peugeot 205 GTIs, ten Mazda RX-7s, three Porsche 928s, several rare BMWs and, inexplicably, a Lancia Delta HF Integrale. Remember, these cars had to be MoT tested – it was enough to make us weep.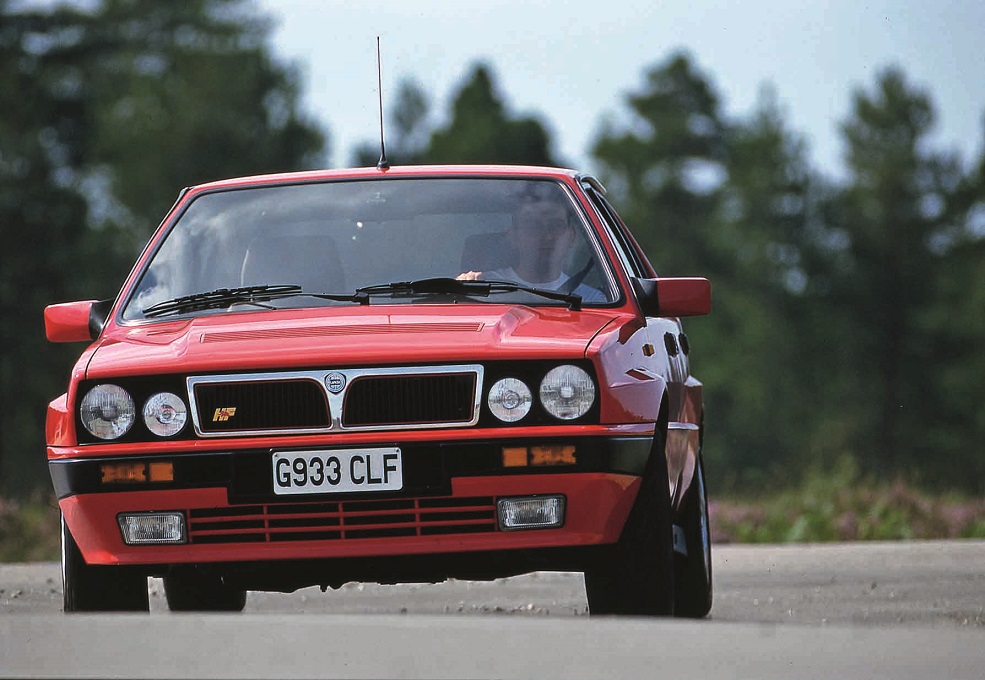 A similar scheme was also introduced earlier in several other European countries, including France, Italy and Austria. Germany's was the largest, with the government investing €5billion. Naturally this served to decimate Germany's older vehicle count, some of the vehicles missed the scrapyard and found new lives in Eastern Europe and Africa.
That 2009 scrappage scheme is the only official scheme so far. Similar-sounding schemes run since are all manufacture initiatives set up and entirely funded by the manufacturer concerned, with Vauxhall the first to set up a scheme in 2015. In these cases there was no requirement to dispose of the car, and indeed, some have been saved quite publicly – including a 1958 Standard 10 saved from a Ford dealer in 2017, and a Maestro used by a Vauxhall dealer in Suffolk as an advertising tool. On the back of the furore from the latter, Vauxhall responded by saying pre-1991 cars would be flagged up to the relevant classic car clubs, allowing them to buy spare parts to save similar vehicles.
The scrappage schemes continued regardless. No fewer than 26 car brands launched schemes in 2017, with just over half being extended into 2018. Currently, Hyundai, Kia, Mazda, Renault and Toyota are all offering scrappage discounts. In addition, London mayor Sadiq Khan has promised to introduce a car scrappage scheme later this year to help 'low-income' motorists switch to less polluting cars and avoid having to pay the £12.50 daily charge when the Ultra Low Emission Zone (ULEZ) is expanded in October 2021. What form that takes is yet to be revealed.
Ironically, many schemes allow for cars built before 2011 to be traded in, so it's feasible that they could've been bought using the original government scheme. And if that wasn't bad enough, we're led to believe that of the cars removed from the road in 2009/2010 are reportedly yet to be fully disposed of, so they could still have been providing service. Then there's the radical about-turn on diesel vehicles, meaning cars as young as four years old are too dirty for the likes of the ULEZ.
In light of all this, it's hard to argue that the 2009 scrappage scheme was anything but a terrible waste. An artificially-inflated discount on a car that probably already been scrapped, or a nice Delta Intergrale? No contest…