Classics World's Paul Guiness test drives and reviews the Morris Minor 1000…
As one of the most popular classic British saloons of all time, the much-loved Morris Minor needs little introduction. This Issigonis-designed marvel is perhaps the most ubiquitous model of its generation; and as the first British car ever to sell more than a million units, it seems that just about everyone of a certain age has at some point travelled inside a Morris Minor. Despite its age (the Series MM model was first unveiled in 1948), the Minor is still capable of being used on a regular basis, although it's inevitably the 1956-on Minor 1000 that's the most practical thanks to its extra power and performance.
The original Minor 1000's 948cc A-series engine was replaced by a 1098cc version in 1962, and it's an example of the latter that we're trying here. With this larger engine installed, the Minor pushed out a useful 48bhp, endowing it with the kind of performance that was considered lively for the time – and which even now ensures it's able to keep up with everyday traffic.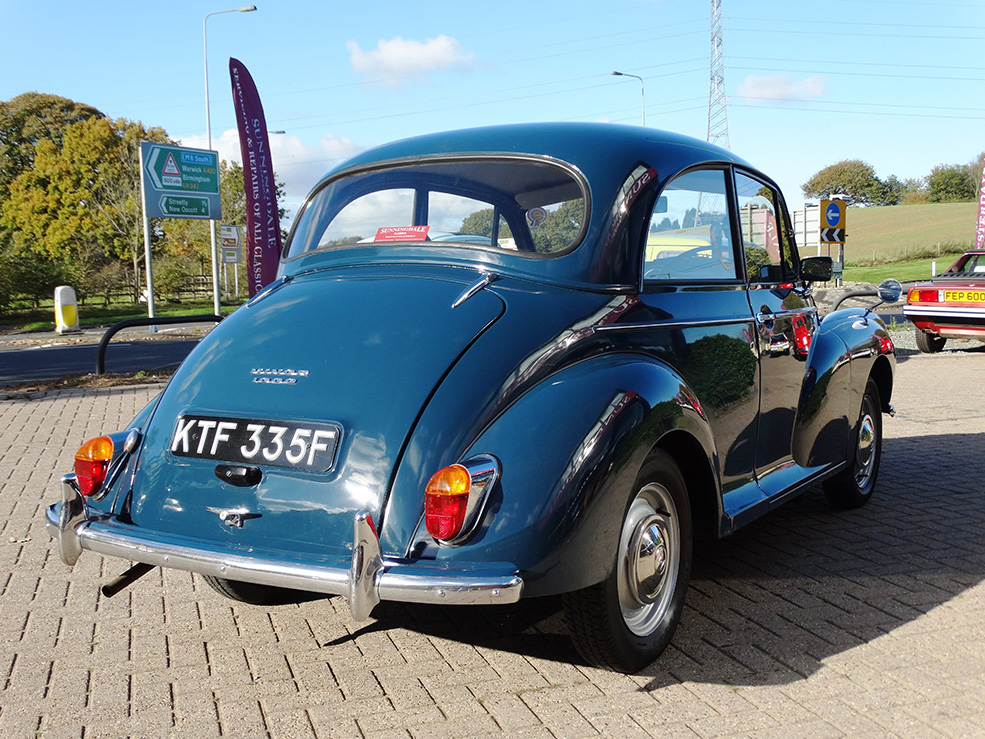 This car is obviously an example of the most popular Minor variant – the two-door saloon – but is unusual for being largely original (paintwork aside) and for having covered just 53,000 miles from new. It was registered in May 1968 by the Lancashire-based Morris dealership of Clayton & Chalmers, and was bought by a local lady who owned it for the next eleven years. Upon her death in 1979, the Minor was passed on to her son who kept it for a further 38 years, finally parting with it a few months ago. The car has apparently covered just 3000 miles during the last decade, with everything kept as original as possible – although it was treated to an unleaded-spec cylinder head some time ago.
This is certainly a very eye-catching example of a late-model Minor saloon, with its respray of around 15 years ago having lasted well. There's some 'spider's web' paintwork bubbling in localised areas (particularly around the bottom of the nearside rear wing, spreading on to the rear side panel) but this doesn't detract from the very impressive overall look of the car. The underside of the Minor is also extremely well preserved, with all structural areas looking solid and original; a thin layer of fairly old-looking underseal has obviously worked well to preserve the box sections, crossmembers and so on, and obviously isn't hiding anything untoward.
The interior of this particular Minor is exceptionally smart, with the original pale blue upholstery and door cards being in perfect condition and the headlining presenting no issues. The carpets look like they've been replaced, and are similarly excellent. The boot area is neat and tidy, and under the bonnet is also very presentable; anyone into detailing might want to repaint the top of the radiator and the air filter housing, but otherwise it's perfectly good enough not to look out of place on show.
Having been in the same family throughout its life, we're not surprised to find plenty of history, with this smart little Morris still having its original BMC 'Passport to Service' wallet, dealer folder, numerous invoices and more than thirty old MoT certificates.
With such a low mileage and having been so well cared for throughout almost fifty years, the Minor obviously drives extremely well. The 1098cc A-series engine runs smoothly and seems well up on power, while the original four-speed gearbox still provides wonderfully slick changes. Any Minor is renowned for its precise (rack and pinion) steering, and this example is no exception; the all-drum brakes are also very effective, while the Morris' independent suspension ensures relatively roll-free cornering. The overall impression is of a well-sorted Minor that shows no signs of wear in its driving style – and feels as though it has many more years of useful service ahead of it.
VERDICT
Of all the different versions produced throughout the long career of this Issigonis-designed best-seller, the two-door Minor 1000 saloon is the most commonplace – and usually the most affordable, with asking prices well below those of a Traveller, Tourer or commercial version in similar condition. This particular car is therefore near the top of Minor 1000 values, with an asking price just shy of £10,000; but it's an example that impresses thanks to its low mileage, single family ownership and excellent standard of preservation. As a Minor to simply jump aboard and enjoy, as well as being presentable enough to take to classic events, it's a hassle-free option.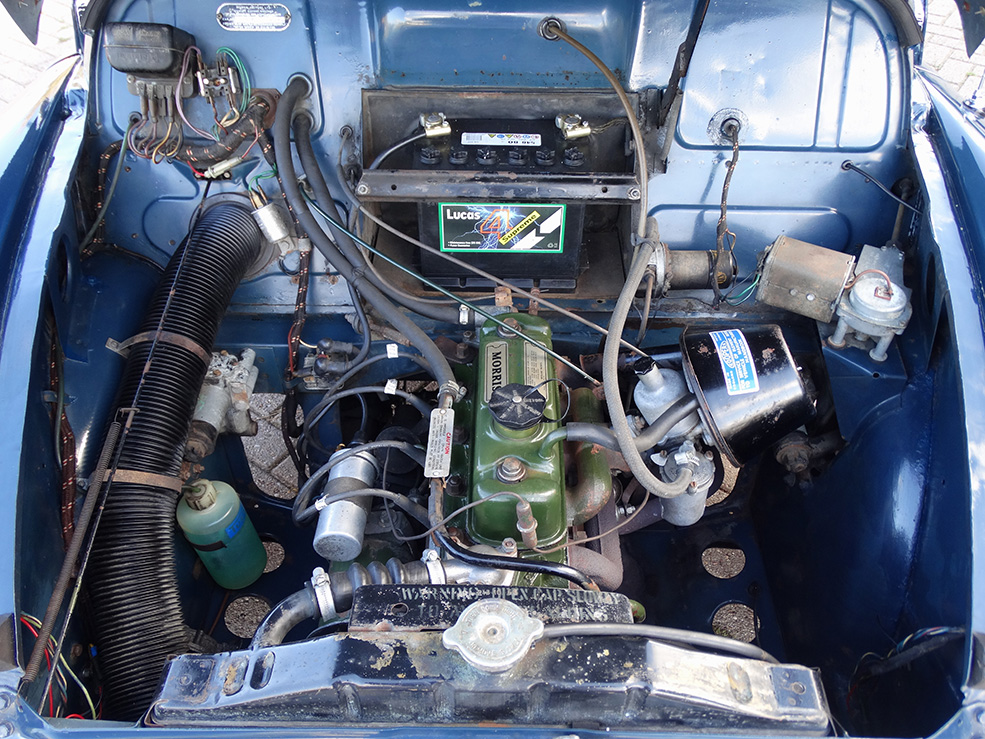 TECH SPEC
ENGINE: 1098cc 4-cyl
POWER: 48bhp
TOP SPEED: 74mph
0-60MPH: 24 secs
ECONOMY: 42mpg
GEARBOX: 4-sp manual