Classics World's Paul Bussey test drives and reviews the Austin Seven Special…
Around 290,000 Austin Sevens were produced in total during its production run between 1922 and 1939. Some six body styles were available, which included sporting two-seaters, notably the Nippy and 65 models but long before the advent of these particular models, earlier cars had acquitted themselves rather well in motorsport.
They were regularly triumphant in the 750cc class, achieving incredible flat-out speeds and endurance, with engines tuned to the max and fitted with superchargers.
The car also became the perfect base on which to create a huge variety of Specials which to this day, are still extremely popular with enthusiasts on a limited budget. There are a great variety out there, many built in period but some much later and there's also the more modern variety.
Exterior & Interior
Back in the late 1970s, this 1934 LWB Austin Ruby Seven chassis was fitted with scruffy bodywork and powered by a Ford Eight engine. The owner came across Keith Roach, liked his RTC Special bodywork and commissioned David Ellison of Newbury, Berkshire to rebuild the car. The bodywork is now of 16-gauge aluminium, mounted on an 18-gauge steel floorpan, which includes the bulkhead, battery box and rear-mounted spare wheel carrier.
The conversion to a very attractive looking Special, reminiscent of the Grasshopper trials car, was completed circa 1991 and nowadays is presented in extremely good order. The aluminium bodywork is as good as the day it was fitted, the exterior is well detailed, all the brightwork is excellent and the paintwork remains in very good condition other than some light discoloration on top of the bonnet. To all intents and purposes, this Special really doesn't look like it was completed 26 years ago.
The interior is reasonably spartan, but nevertheless very nicely trimmed with black leather seats, black carpets, vinyl side trim and map pockets. The aluminium dashboard has an engine-turned finish, a useful glovebox and good instrumentation, with a speedometer, twin tachometer (one of which isn't operative) oil pressure and ammeter gauges, but no fuel gauge. Protection from the elements is by heavyweight PVC tonneau cover which fits very neatly.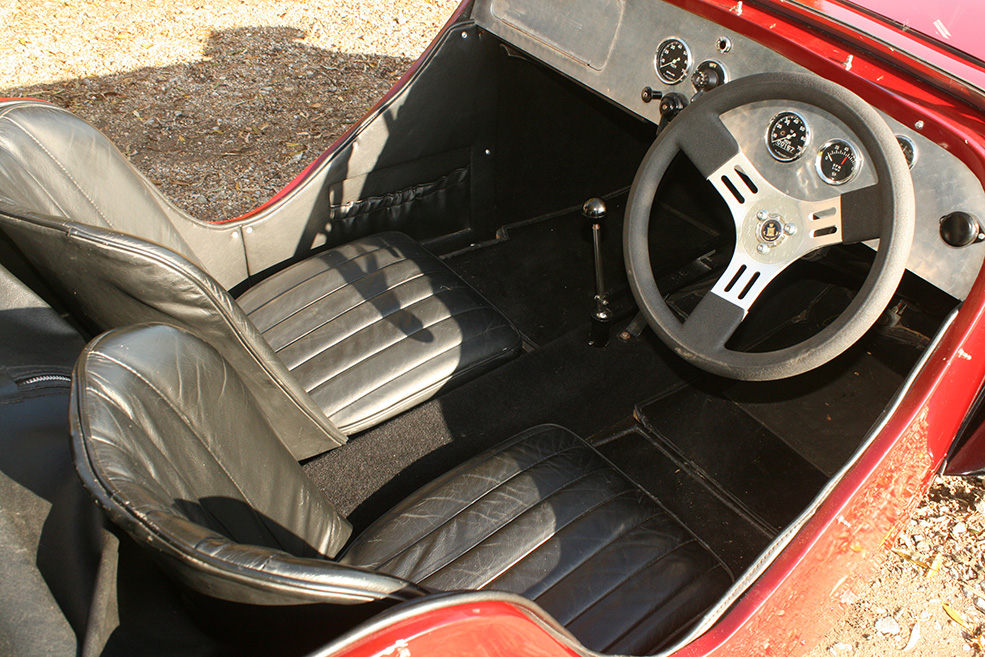 On The Road
It looks like this RTC Special was built to accommodate a fairly tall driver, as there's loads of legroom. There are no doors to open on this Seven, so it's literally a case of easing yourself carefully into the driving seat. There's no ignition key either, so the starting procedure is simply to turn on the ignition switch and push the starter button. Vendor James from St Andrews Autos, also kindly demonstrated just how easily the engine could be fired up merely using the starter handle: just one swing and it started instantly.
The accelerator pedal is about the size of a postage stamp, which in very close proximity to the brake pedal, means that either slimline racing style boots, or narrow pointy shoes are required to drive the car: wide feet or size 11 or above and you'll have problems!
Fitment of a remote gearshift kit ensures gear changes are relatively fuss-free, plus there's synchromesh on second, third and fourth gears, which all makes driving this Special that little bit more user friendly.
The suspension set-up at the front is firmish and the ride is very reminiscent of that in a Morgan, a tad bouncy. The modern three-spoke steering wheel does look a tad out of place on this vintage car and its next owner may well decide to fit something more in keeping with the period.
The 747cc engine is a three-bearing unit from Austineers and features higher-compression pistons, larger inlet valves, a lightened flywheel and a Jack French camshaft. The brakes have been converted to hydraulic and aren't the sharpest, but they do work! It's not the quickest of small vintage sports cars, but that doesn't detract one jot from deriving a huge fun factor behind the wheel.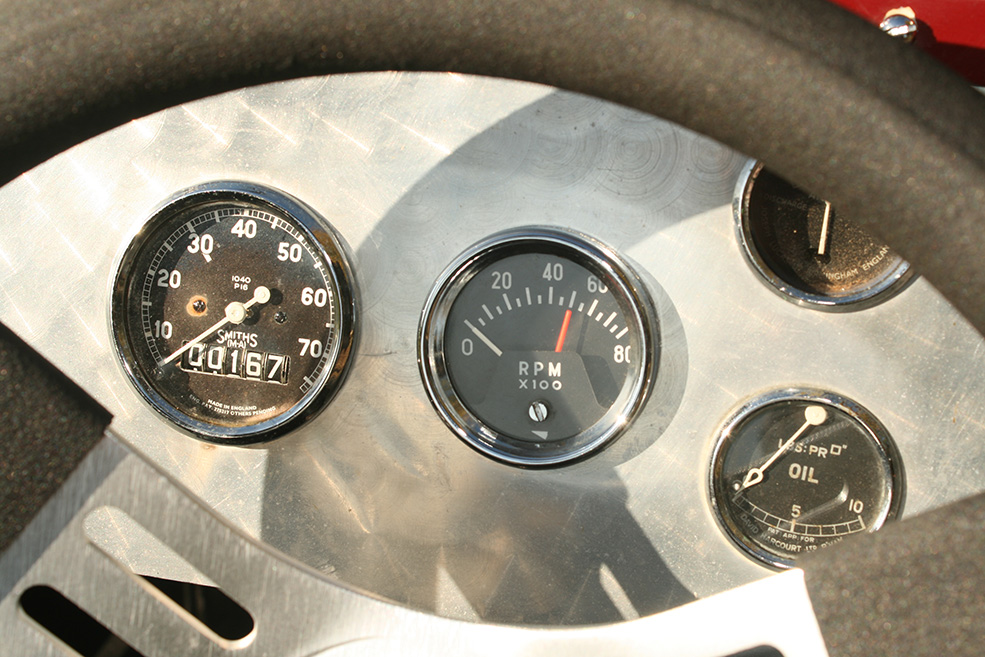 Verdict
This is vintage sports car ownership on a tight budget. Why buy this Special instead of a Nippy, Ulster or 65 model? Well, it's a totally rebuilt example, so there are no worries about rust, rotten bodywork or ash framework. It may not have quite the kudos of the three aforementioned models, but then it's considerably cheaper to purchase and you'll have just as much fun behind the wheel. The engine did hesitate and cough a few times during our test drive and perhaps re-jetting the SU carburettor, plus a good tune-up would be an idea, but other than that, it's all good to go. An ideal starter two-seat vintage sports car.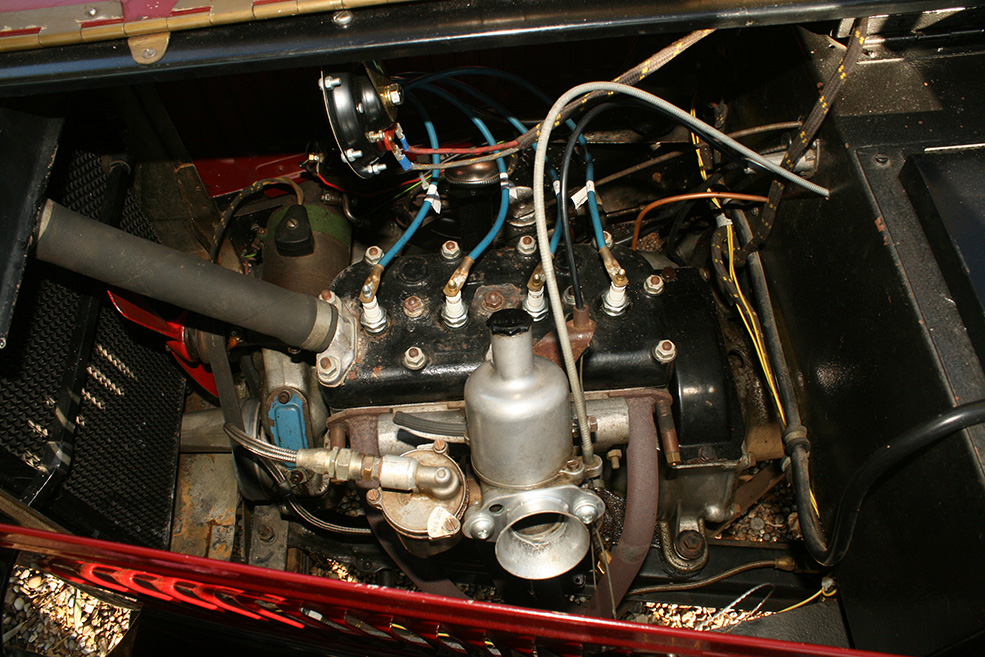 Tech Spec (Standard car)
Engine: 747cc
Power: 12bhp
Top Speed: 60mph
0-60mph: N/A
Economy: 40mpg
Gearbox: Four-speed manual