Classics World's Eddy Rafter test drives and reviews the 1988 Bentley Eight…
James Bond is a Bentley driver, did you know? In the books, and in a couple of the films, Ian Fleming chose to put him at the wheel of a rather indulgent 1930s example. One wonders what Fleming would have made of the Bentleys that appeared after his death. For many years, they were effectively Rolls Royces with different badging.
In the early 1980s, however, Rolls Royce produced the new Silver Spirit and with it a new range of Bentleys. You could still see the resemblance between the two marques – the same bodyshell was used across both ranges – but a conscious decision had been made to take Bentley in a more sporting direction, reflecting the company's famous racing heritage. Subtle details changed the look of the whole car and, under the skin, adjustments were made to the power output and suspension, to give the car a feel that was much more urgent than the cosseting Spirit.
Is it just because of the manufacturer's reputation? One simply does not expect to find the rust and blemishes on a Rolls Royce product that one might on other, lesser, cars. The car presented here by Classic Car Warehouse does not disappoint.
Thirty years old now, this is a car that has lived a gentle life, pampered and cared for by, effectively, two owners (the car was taken over by the second owner's daughter after his death). Such a life shows in the paint. The Vermilion is as smooth and deep as one would expect. Bentley-specific details include the bumpers finished in body colour, and four large round headlights in black bezels, confirming this as a car with more sporting ambitions than a comparable Spirit.
A Bentley of this age would not normally carry a stand-up mascot, relying instead on a streamlined badge atop the grille shell, but at some point, a 3D "Flying B" has been added to this car. While a purist might raise objections, to me, it only enhances the car's considerable visual appeal.
Inside, the wide, deep seats are a sea of cream leather matching the door cards, set off beautifully by red carpets and dashtop. You can trust me when I say you could drive many, many miles sitting on those seats. I detected some wear to some of the veneer, but was assured that would be dealt with before sale. The electrics will likewise have been inspected, as one or two of the electric windows were reluctant to operate. It would be reasonable to put this down to lack of use, as the car has averaged less than five thousand miles a year over its lifetime.
There is an impressive quantity of paperwork with this car, supporting the mileage with servicing records and MoTs. The car's original tools are present, as are the thick red mats for the carpet.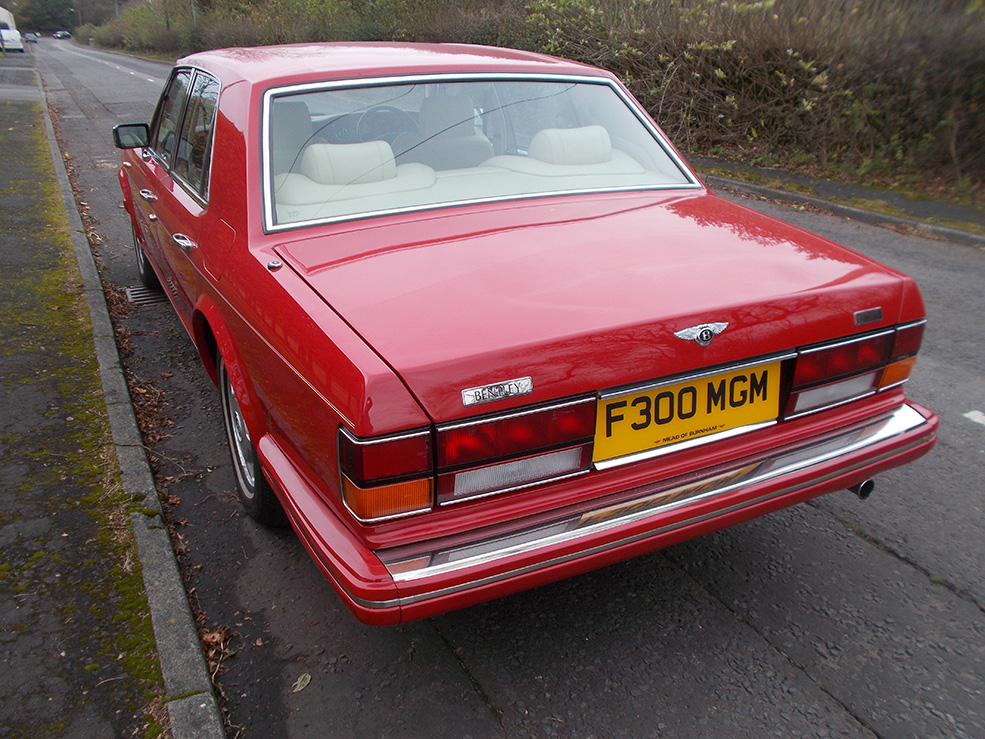 ON THE ROAD
Like almost all of the stock at Classic Car Warehouse, this Bentley was waiting its turn for a spell of regular use. Nevertheless it fired up without issue and idled smoothly. On the road it is, of course, smooth and quiet at town speeds. No effort is involved in driving it, beyond remembering that you are handling a seriously big car that won't fit through every gap. The square-cut shape helps, making the car surprisingly easy to position and even park.
It doesn't half go! The 6.8 litre V8 produces a vast amount of torque that Rolls Royce always described as 'adequate,' which it certainly is. Without even trying, it was easy to bring the horizon awfully close, awfully quickly. Thankfully the brakes are also up to the job, as are the Avon Turbosteel whitewall tyres.
Noise is kept to a bare minimum, both internally and intruding from outside. Conversation can be maintained at civilised volumes; there is no need for occupants to shout at each other. Occupants in the rear can even rest their feet on built-in footstools. Ride quality is, of course, excellent, though not in the league of a Silver Spirit; one notices a tauter feel even on a short journey.
This is a car that is, in short, just a pleasure to drive.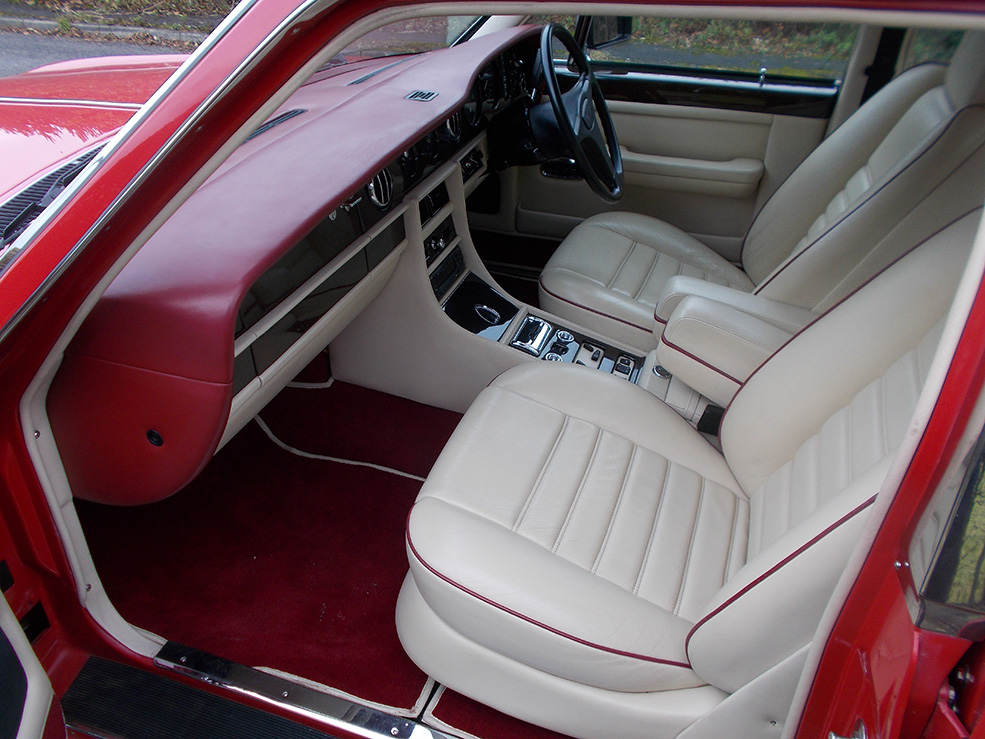 VERDICT
Ian Fleming may no longer be writing James Bond stories, but his successors have often issued their agent with a Bentley in their books. The Eight was something of an entry-level model, Bond's cars usually being of the TurboR variety, but outside the demands of secret service life, it would be difficult to find this particular Eight falling short. Beautifully presented, it is very much a car I would have liked to take home with me and use regularly. I cannot see how it would disappoint.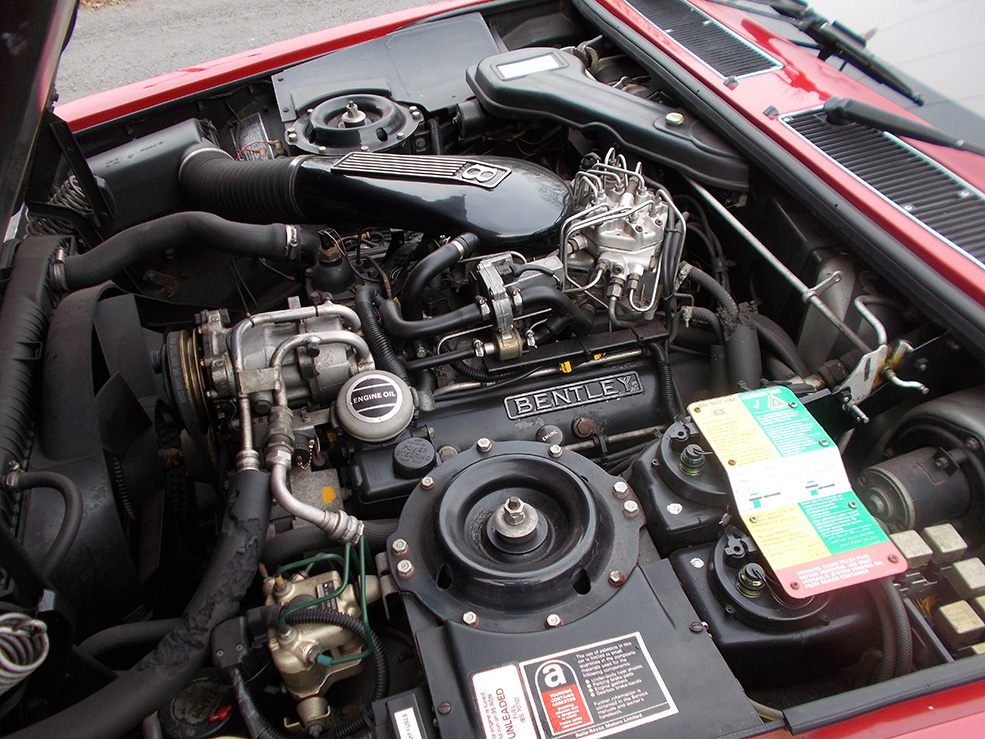 BENTLEY EIGHT TECH SPEC
Engine: 6750cc V8
Power: 245bhp
Top speed: 118mph
0-60 mph: 10.6sec
Gearbox: 3-spd auto
Weight: 2245kg