The car parts industry has had a significant shake up over the past decade or more, with particular effect made by online services. New and used parts have found online platforms rather than requiring shop fronts to serve customers, but at the same time as this there has been growth of a long-established medium – the autojumble.
The internet has established itself as the first port of call for certain parts, particularly the electronic bits that are increasingly required by more modern classics. But while these are easy enough to package up and post, even around the world, bigger parts can prove more difficult. Service items such as brakes, oil, even suspension still have their online element – in reserving for collection at a local branch – but as companies such as Halfords, Eurocarparts & GSF consolidate their operations to reduce their marginal cost of production, enthusiasts after that particular part for their car are finding themselves going elsewhere. It's online order for little bits, click & collect for common service items, then the going out and looking, in person, for that rare finishing piece, upgrade parts, or whatever might be too heavy for the mail.
Exhaustive postage costs, listing fees, and sale fees, as well as uncertainty in an increasingly saturated online marketplace has led to an increase in vendors' attendance at car shows, where they can stand out. This follows a general trend for consumers spending more time and money at shows on parts for their classics, and explains the growth of autojumbles across many car scenes. Take a wheel trim for example: not only will it be lost in a sea of aftermarket trims on internet searches, but postage costs will make for poor value for both seller and buyer, and small details that could be seen easily in person might miss the checks over the internet buying process.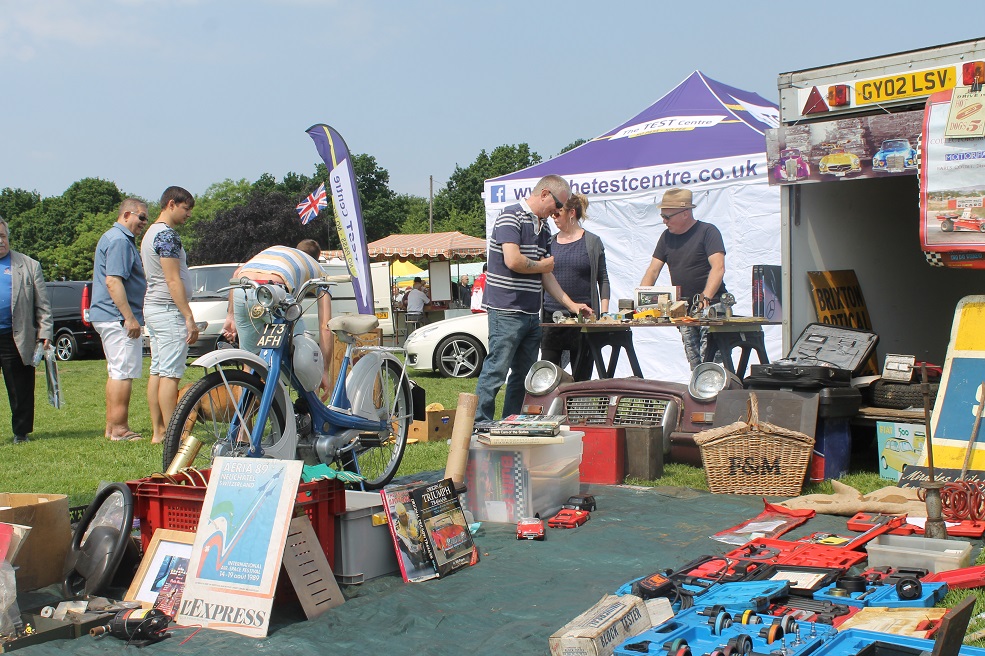 Autojumbles for specific marques, particularly Land-Rover, Mini, and others, are becoming even more popular than they have been in the past. Landmark points on the calendar are becoming more significant for those looking for parts. The Bingley Hall Mini Fair, says British Mini Club Leader David Hollis, attracts "more autojumblers than any other show on the Mini scene, and it's continued to increase. It's the ideal time of year' people are still tinkering and getting their cars ready for the summer".
Then there's Beaulieu's Spring Autojumble, a big event for Land-Rover parts amongst others, and ever more events popping up or being incorporated into existing car meets. It shows how the autojumble is not only growing but finding its place in the industry, particularly season-wise. The balance of physical and online shopping that was once brought into question is re-shifting as enthusiasts and the industry find their true footing, and the autojumble is unquestionably an important part of this new classic car landscape.
Peter James Insurance has recently launched product liability cover for up to £2m or £5m aimed specifically at autojumblers, with no exclusions for safety-critical automotive parts, even if they are second-hand.  PJI's Cheryl Maybury explains: "Having steadfastly held its own through the surge in online purchasing, the autojumble is once again a burgeoning market that we, as insurers, need to react to by making sure autojumblers are properly protected. Whilst it's an essential consideration in protecting yourself or your business, no one likes to dwell on liability so we've collaborated with a long-standing insurance partner to be able to offer immediate cover tailored specifically to the needs of the autojumble market, be that public or product liability." To find out more, see www.peterjamesinsurance.co.uk.