We're used to seeing automotive exotica going under the hammer at major classic car shows, but the auction at the Rétromobile show at Paris Expo on is poised to be a real mind-blower. Paris-based auction house Artcurial will put 147 vehicles under the hammer on February 8, and few are likely to come cheap.
The consignments are headlined by a 1939 Alfa Romeo 8C 2900B Touring Berlinetta, which is one of one of only five with the Touring bodywork and is expected to sell for close to €22million (£20million). Also included is a collection of Serenissima cars, which were built by Count Giovanni Volpi di Misurata in the early 1960s to rival Ferrari but have not moved from their garage since the Serenissima company was closed. You'll also find a stunning line-up of Panhards, plus other exotica like Porsches, Ferraris and Maseratis – some with multi-million pound price tags.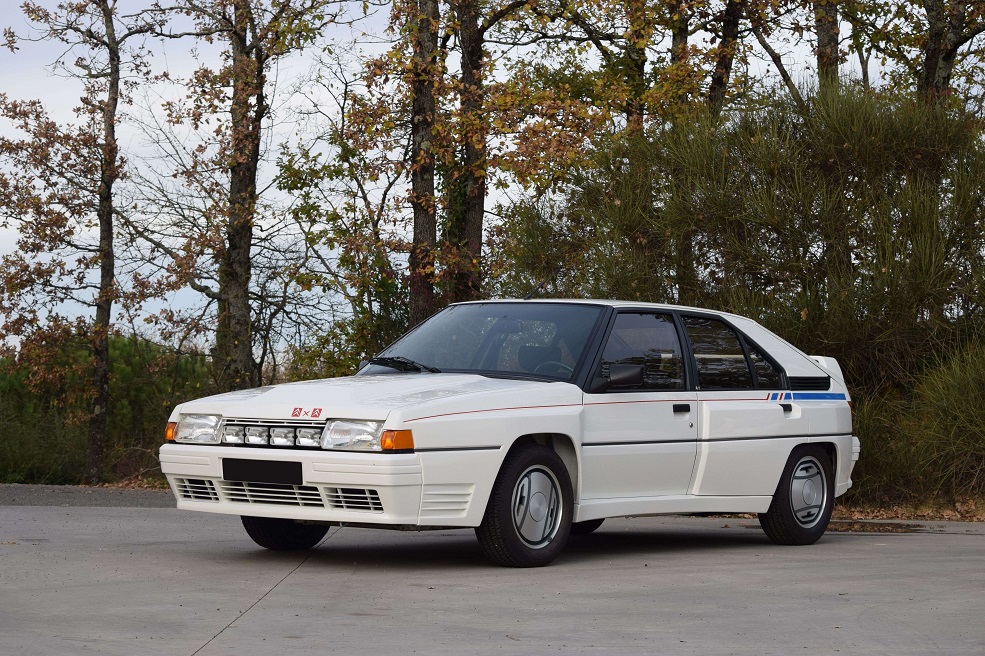 There are a few more realistic potential purchases though, just so long  as you consider €20,000-mimimum guide prices realistic. These include a Rover Mini Cabriolet, a Renault 5 Turbo 'Alain Orielle' edition and, for a higher outlay, a Ford Capri RS 2600.
Our pick, however, has to be a trio of rare white Citroëns, all from the same collection. With a €15,000-25,000 estimate, a 1989 AX Sport is potentially one of the auction's cheapest cars. The original hot AX, this LHD market-only 1.3-litre edition with its cool white steel wheels and twin carbs has covered a mere 14,400km from new. A little more expensive at an estimated €20,000-30,000 is a 1984 Citroën Visa 1000 Pistes, a rare 122bhp homologation model that has covered just 25,000km and retains all its external decals and details.
Completing the line-up is the daddy of the trio – a BX 4TC. Another homologation special, this time for Group B rallying, the four-wheel-drive model arrived late to the party in 1986 and managed only three WRC outings before Group B was outlawed at the end of that year. This example is one of what is thought to be 200 road-going versions fitted with a 200bhp 2141cc turbo engine, with only 40 believed to survive. It was registered for the first time in 1991, six years after coming out of the factory, and has covered a little over 9000 miles. It's estimated at €60,000-80,000, but like the other two cars, will be auctioned without reserve.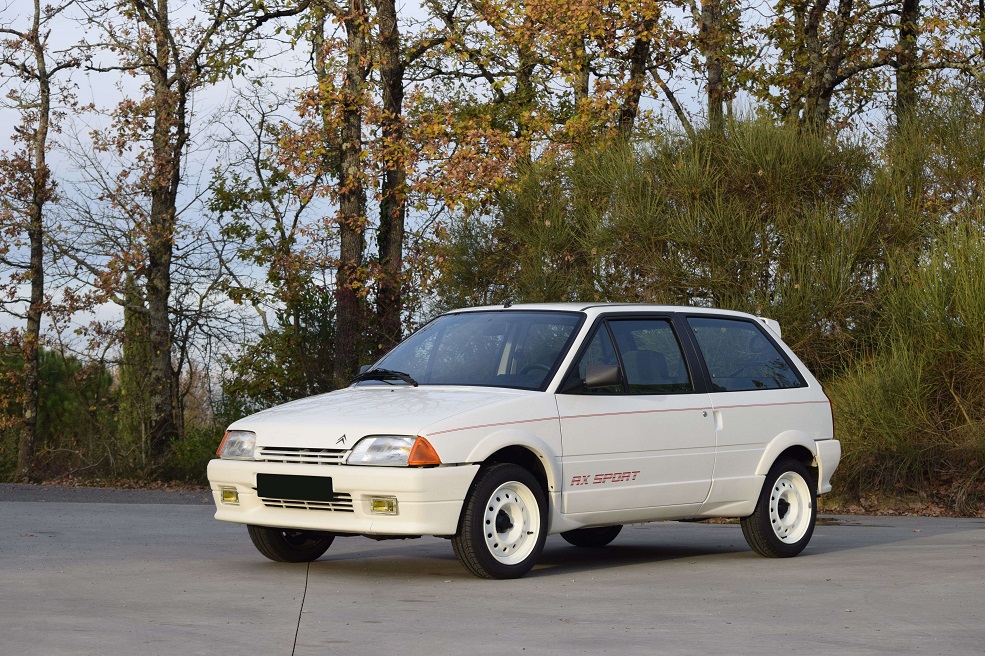 For a full list of cars included in the sale, visit www.artcurial.com.