The classic car community has continued to support the NHS during the Covid-19 pandemic, with several business, organisations and clubs producing special rainbow rally plates to raise funds for the NHS Charities Together – Urgent Covid-19 Appeal.
Rally plate company Dragonfly, which produces plates for the FBHVC's Drive It Day, has designed limited edition 'Stay Home Rally' 2020 rally plates in support of the NHS. They cost £10, with 100 per cent of profits going to the appeal.  They can be purchased via shop.dragonflyrally.co.uk.
"Sales have amazed us," said Design Manager Katie Alchin. "In less than two weeks we have raised over £8000. With the amount of continued interest and support for them, we will continue to offer them throughout the lockdown period, and until a little more normality is restored and we see more light at the end of the tunnel for rallies and events to get back up and running. More importantly we want to raise as much as we can for the NHS."
Meanwhile, classic car tour firm Scenic Car Tours has come up with its own 'Support Our Heroes' rally plate. It has priced them at £10 plus postage, with 100 per cent of the rally plate cost going to the appeal. In just 28 hours, it had raised over £2300.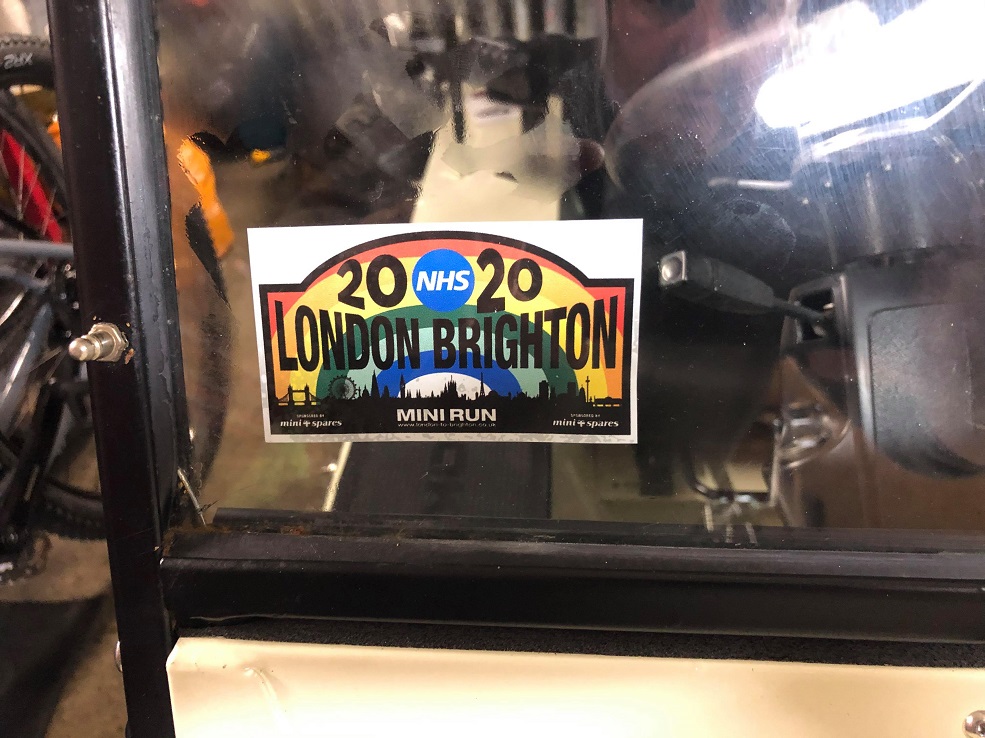 "We know how much our customers like to collect the rally plates from the tours and events we run, so we've designed a special commemorative version to raise money for the amazing job that the staff of the NHS are doing every day to combat Covid-19," said Scenic Car Tours Product and Marketing Director, Bob Cole.
The London and Surrey Mini Owners' Club (LSMOC) has also decided to try and do its part in raising money for the NHS. A painting by one of its members, Clare Lamb, has been reworked into a special rainbow London to Brighton Run plaque featuring the NHS logo, but with the 2020 run moved to October from its original May date, the club looked into the best ways to use it now rather than in autumn. With that in mind it decided to produce a window sticker, meeting all the production costs in return for a suggested minimum donation of £3 that will go to the NHS. Search for 'The Official London to Brighton Mini Run' on Facebook for order details.
"The response has been massive," said the club's treasurer, John Sibson. "Some people have donated everything from the £3 suggested to £20. We've raised nearly £2000, which means I've got a lot of stickers to send out!"
To fill the void in the rapidly emptying classic car events calendar, another initiative to raise NHS funds was due to take place on May 3. Classics for Carers invited owners to buy the event's rally plate and/or sticker, with the idea that they open their garage doors, lift off the covers or maybe bring their vehicles onto their drives so that others could enjoy seeing them on their daily permitted exercise. As we went to press, it was homing in on its £1500 target.