The London Classic Car Show 2020 will celebrate 40 years of the car that kick-started a performance all-wheel-drive revolution – the original Audi Quattro. A specially curated display of five examples will be showcased at the event, which takes place on February 20-23 at its new venue of Olympia London.
First unveiled at the 1980 Geneva Motor Show, the original 'Ur‑Quattro' as it become known, was only intended for low-volume production. However, high demand saw it remain in production with numerous upgrades. In parallel, Audi applied the quattro moniker applied to other Audi AWD models such as the 80, developing it into a revered sub-brand.
Five prized Quattros will appear at the show courtesy of Audi UK. A 1981 left-hand drive 10V model in metallic blue will represent the car's formative years; with one of the last 20V models bookending the line-up. This particular car has been retained by Audi UK from new and remains unregistered.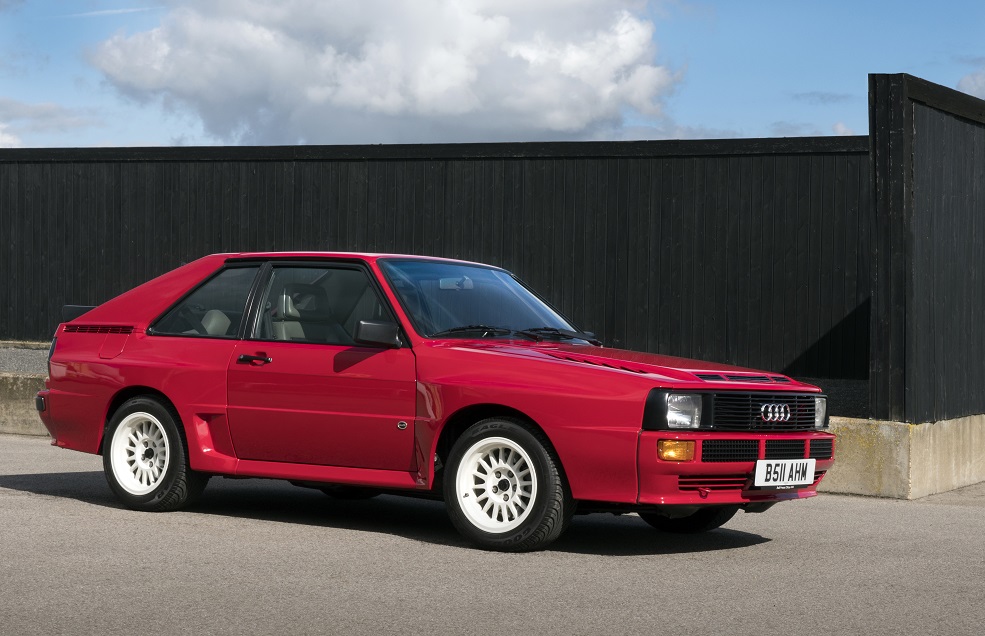 Meanwhile, a 1985 Audi S1 E2 will represent the Quattro in competition. Driven by Stig Blomqvist to second place in the 1985 Rally of the 1000 Lakes in Finland and then to victory by German driver Walter Röhrl in the Semperit Rallye later that season, the car is still active and has been run at events like the Goodwood Festival of Speed and Shelsley Walsh Hill Climb. Rounding out the quintet will be one of just 200 short-wheelbase 1985 Audi Sport Quattro road cars, plus another 20V that is one of the Audi fleet's most popular and hardest working cars.
Other highlight at the show will include Jochen Mass' 1987 Rothmans Porsche 962C and the Maserati 250F owned by Sir Stirling Moss, in which he won the Monaco GP in 1956. For more information and to book tickets visit www.thelondonclassiccarshow.co.uk.