Puff The Magic Wagon, the Austin Maxi driven on the 1970 London to Mexico World Cup Rally by an all-female team of Bronwyn Burrell, Tish Ozanne and Tina Kerridge, has been back on the rally trail with the two surviving members of that team since being bought by Bron in 2016.
Its most recent outing was at Goodwood's Festival of Speed last weekend, running on the Forest Rally Stage and also enjoying a surprise invitation to run 'Up The Hill' with other selected rally cars on the first day of the iconic event.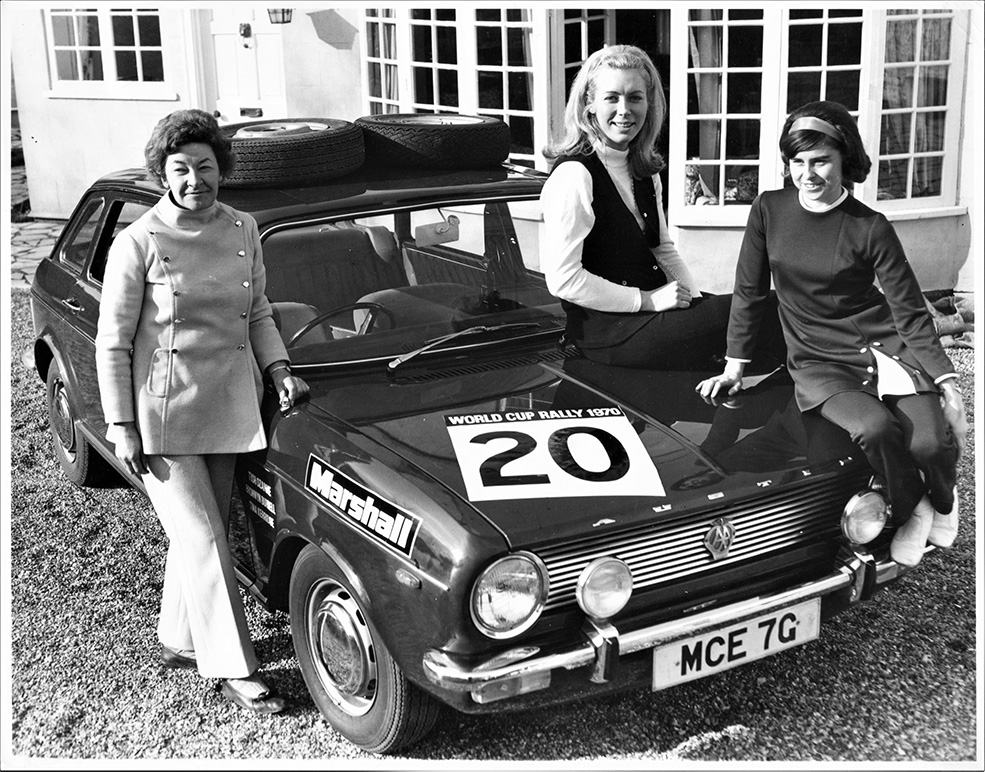 Back in 1970, after tackling jungles, deserts and mountains, the women's World Cup Rally ended with a crash in Argentina after a strong performance through Europe.
However, the two remaining Speed Queens now have their sights set on getting Puff to the final destination that sadly eluded them at the time. So at Goodwood they launched Mission Mexico 2020, a trip that should square the circle started half a century earlier.
We will have more details on this soon, but in the meantime check out Puff the Magic Wagon