Next year's Practical Classics Classic Car and Restoration Show, with Discovery, is set to break records by being the biggest yet. An additional hall is set to increase show space by 20 per cent, providing more room for clubs and those who want to embrace the live hands-on working that characterises the event.
Some 175 clubs will be present at Birmingham's NEC on March 22-24 2019, with 13 of those confirmed making their spring debut at the three-day show. These will include plenty for Ford fans, with the Ford AVO Owners Club displaying an ex-press Escort Mexico undergoing restoration, and the Tickford Owners Club celebrating 50 years of the Ford Capri with a superb mix of project and restored cars. In addition, the Mk1-5 Cortina Owners Club will mark its 30th year by displaying what's believed to be the sole Mk4 2.3 S left on UK roads, while the RS500 Owners Community will pay tribute to the brilliant RS500 driver Rudi Eggenberger, who sadly passed away this year, with a stand featuring one of his racers.
For something a little more unusual, the Buckler Register showcase the fascinating British-made Buckler sports cars built from the late '40s until the early '60s. Show-goers can watch members build an example from a bare chassis to a running car, while the Peel Owners Club will attempt to do similar by constructing a P50 microcar.
British cars are also well represented amongst the debutantes, including the MG Car Club's newly-formed Young Members Group. Its display highlights will include an MGB GT in daily use, a barn-find MGA Coupe and a concours MG ZT-T. The 1100 Club is also making a maiden appearance, and will be showcasing maintenance and restoration work alongside fascinating technical displays.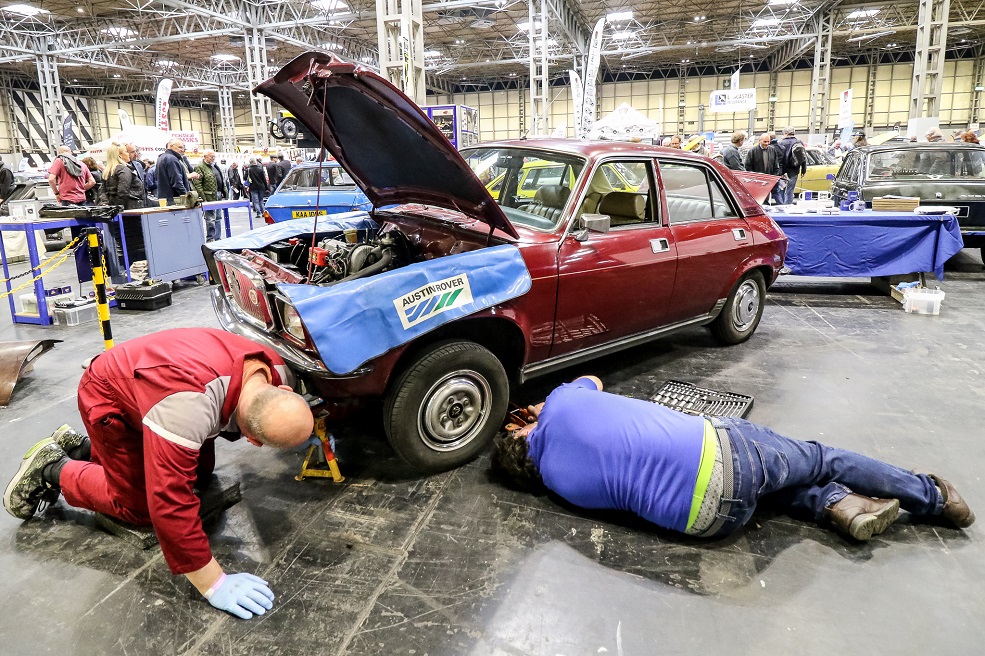 For more Britishness, the Rover Coupe Owners Club is marking 20 years since the end of Coupe production and 30 years since the launch of the R8 platform that underpinned it. A very early, pre-release press car is a highlight of the stand and restoration work will begin at the show. Also celebrating 30 years is the Vauxhall Calibra, with its birthday set to be celebrated along with numerous Vauxhall anniversaries on the Vauxhall Bedford Opel Association stand.
Audi and Volkswagen are well represented too. The Quattro Owners Club will be displaying the first ever UK model, while visitors to Scirocco Register stand can enjoy the 45th anniversary of the Mk1 model and admire a 1974 TS, which is one of the earliest cars remaining.
Acting Show Director Lee Masters said: "This is the fastest growing motor show in the UK which proves just how much interest there is, not only in the classic car market, but in owners wanting to look after their own cars. As well as advice and expertise on restoration, we aim to also provide valuable knowledge on how to maintain and service your own vehicles which can save owners time and money in the future."
For more information as well as all the ticket prices and booking details, visit www.necrestorationshow.com.