The 30th birthday celebrations for Mazda's iconic roadster reached their peak on September 14-15, with the MX-5 Owners Club hosting a star-studded Anniversary Rally that would also mark 25 years of the club itself.
Accompanied by great weather for the entire weekend, MX-5 30 had something for everyone. Saturday's programme included drive-outs to Caffeine and Machine, a sprint circuit driving challenge, a drive-in movie during the evening and an anniversary gala dinner.
Over 2500 MX-5s were in attendance as the main event took place at the British Motor Museum on the Sunday, with workshops, club stands and nail-biting MX-5 stunt displays from Stuntdrive UK amongst the many attractions. The latter saw a couple of the show's celebrity guests do battle as TV's Vicki Butler Henderson and Car Throttle's Alex Kersten went head-to-head.
Making an appearance as the show's VIP guest was Tom Matano, who was once Mazda's chief designer and was one of the most influential figures in the design and development of the MX-5. Show-goers relished the chance to meet 'Mr Miata', who even signed the cars of many lucky attendees. This included the blue MX-5 brought along to the event by headline sponsors Lancaster Insurance, which is due to be given away late this year. For more information, see www.lancasterinsurance.co.uk/winacar.
Dave Youngs, Car Club Manager at Lancaster Insurance, was also part of the award presentation team. Prizes were given out in four classes, covering standard cars, lightly modified, modified and daily drivers, as well as an award for the Unsung Hero.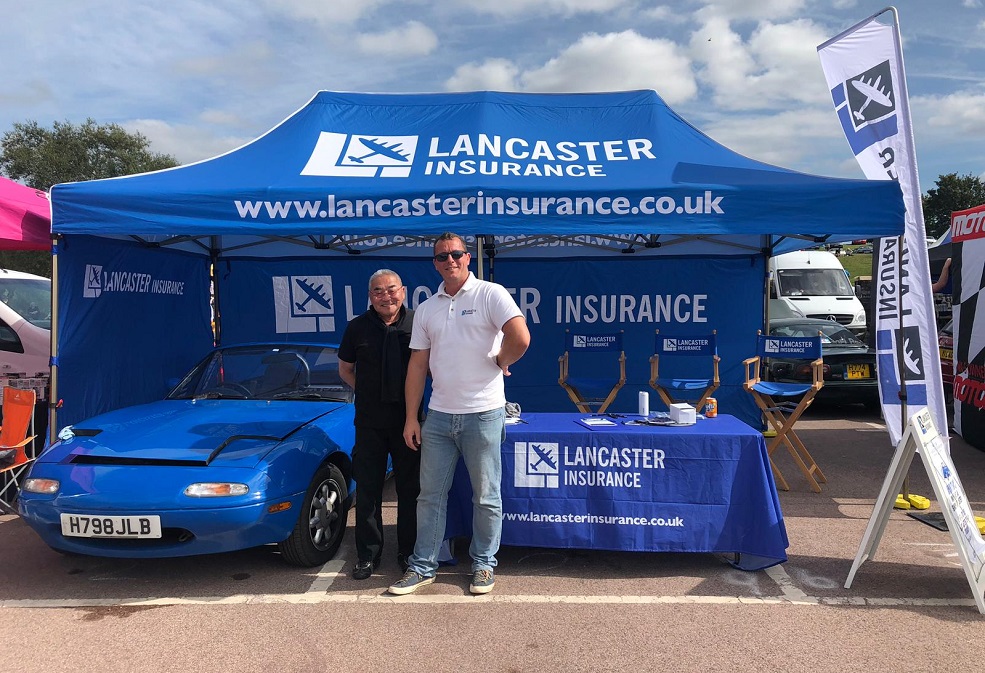 All told, it was a great way to celebrate an important birthday for the club, and 30 years of the fantastic car that led to its formation. Here's to the next milestone!
Check out our road trip feature that celebrates the MX-5 at 30.