The public is being urged by government to help protect people from unsafe vehicles by reporting instances of MoT fraud. The Driver and Vehicle Standards Agency (DVSA) has published new guidance on dealing with dodgy testers and garages after hundreds were banned within the last year.
Over the past year the DVSA has investigated 2057 MoT fraud reports in England, Scotland and Wales, which resulted 156 garages and 335 testers being stopped from testing. Examples of breaking the law include giving an MoT certificate to a vehicle a tester knows should have failed, passing a vehicle that should not have been tested, and taking a bribe to issue a certificate.
MoT testers or centres can be reported to the DVSA without giving your name or details, but you will need to give as much information as possible about each case – including the registration numbers of the vehicles involved if you know them. Note that a separate process exists to appeal against an MoT result if you think the tester got it wrong.
When the DVSA receives a report it will review the information provided, investigate and, if fraud is found to have been committed, the garage or tester could be fined, banned from carrying out MoTs or even jailed depending on the seriousness of the offence. As well as acting on reports from the public, the DVSA also checks that garages are operating legally by carrying out site visits, vehicle inspections, mystery shopping and covert surveillance.
Last month an MoT tester in Wiltshire who was reportedly 'coerced' into issuing fake certificate for car by a friend was fined and banned from working as a qualified MoT tester.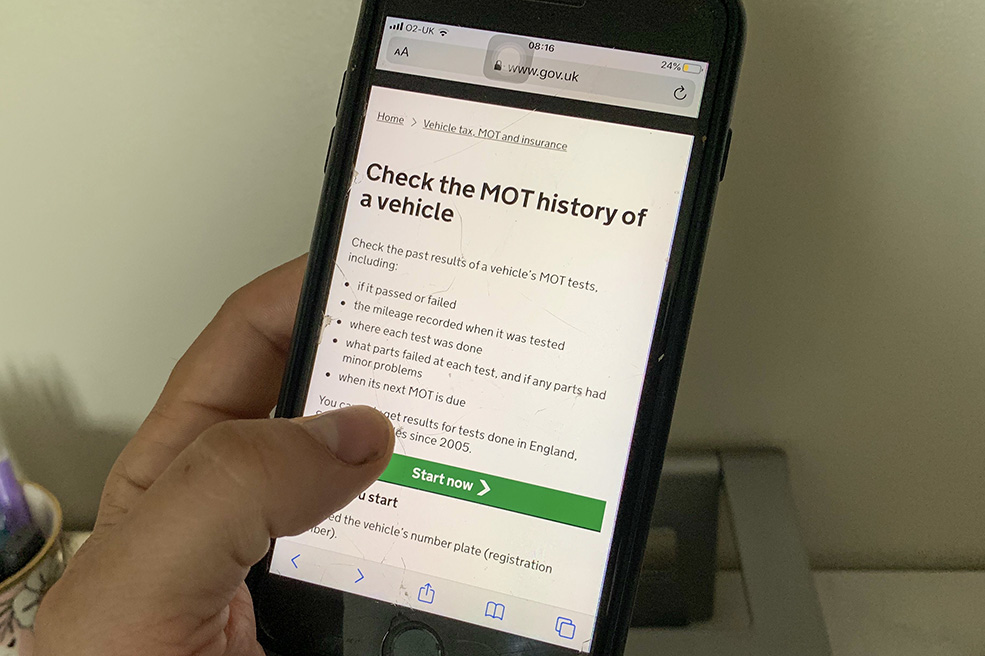 MoT fraud: a problem for all
Although historic vehicles built or first registered more than 40 years ago do not legally require an MoT unless substantially altered in the last 30 years, the MoT still plays a vital role in keeping our roads safe. Whether our classics need an MoT or not, they still have to share the roads with cars which may only receive one proper inspection a year. If that is carried out fraudulently, it potentially puts all motorists at a greater risk.
Another important factor is the reliance on the DVLA's MoT history data when evaluating a potential new purchase, as it can uncover details that could determine whether you're buying into someone else's problems.
The service allows us to see a vehicle's mileage, test expiry date, failure points and advisories for each test carried since 2005, where applicable. Before 2015, the user needed the vehicle's numberplate and either the latest MoT certificate number or the vehicle's logbook (V5C) number. However, the system was subsequently opened up to require just the numberplate, meaning it could used by all.
It became one of the top 10 online government services as result, showing how often it's used. But if a car is given a dodgy MoT, it throws the whole system out of kilter, hiding information that could leave folk buying unroadworthy vehicles.
"Although most garage owners and MoT testers follow the rules and work within legitimately run businesses, there are still those who try to cheat the system," said DVSA Director of Enforcement Marian Kitson.
"MoT fraud effectively allows unsafe vehicles on the road, so we'll come down hard on the perpetrators to protect the public and integrity of the MoT."
For more information, visit www.gov.uk/guidance/report-an-mot-tester