Modifying a classic car has long polarised opinion. Traditionally there are staunch believers in keeping a car strictly original, while on the other hand there are enthusiasts happy to delve deep into custom car territory. Over the years the divide between these two opposites has become increasingly blurred, to the extent where certain alterations have become commonplace. But how does the market react to modified classics? Are you diminishing a car's appeal by making changes, or can you actually broaden it?
There's plenty of evidence to suggest modified classics have grown in popularity in recent times. At events like the NEC Classic Motor Show, modified classics such as those exhibited by the likes of Rollhard regularly shared event space with factory-spec concours builds. There has also been a huge rise in the Restromod craze that sees classics re-engineered with modern features and sold at expensive prices. Some of these have even been built by the manufactures themselves, such as Porsche's Project Gold, which commanded a record price for a 993 at auction.
At the more realistic end of the market, modifications are often made to make car more practical, such as electronic ignition, upgraded cooling fans, better gearboxes or better brakes. Cars like Minis, early Escorts and Alfas are also commonly upgraded to match the specifications of sportier models, giving the same experience at a fraction of the price. Lucy Robertson of classic auction specialist Mathewsons reports on an increasing number of these cars coming on to the market due to them becoming more acceptable and affordable.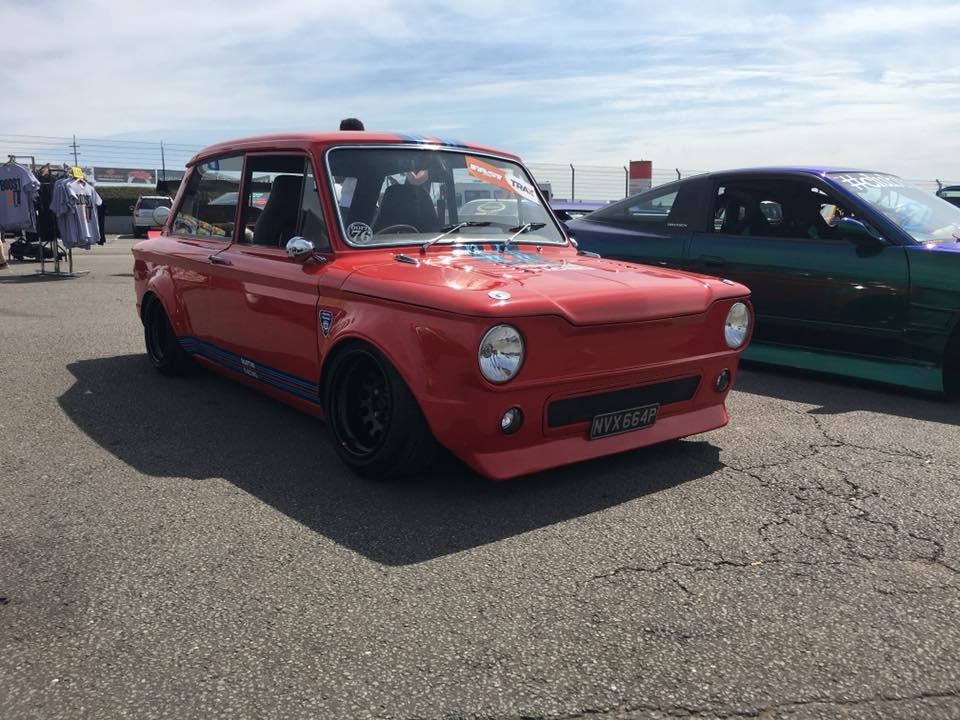 Right or wrong?
But where does the market draw the line of what is acceptable, and what is not? One man ideally positioned at the centre of such a debate is self-confessed modified classic fan Paul Cowland, who co-presents TV show Salvage Hunters: Classic Cars. So far, the current series has featured one classic restored to factory spec, while another has been customised.
"In last weeks show, we put a BMW 635 CSi completely back to standard, which made it easier to sell simply because it looked as if you walked into a showroom in 1982. If you restore a car to perfect standard spec, you'll always sell it."
Keep it original then? Not always. In a previous episode, Paul modified a Lancia Delta Integrale with a works rally-themed wrap. "If you want a nice Integrale you'd buy that car, and if you played Sega Rally as a kid you want to buy that car. So in that particular instance, it doubled the audience size, and certain mods will do that.
"Take a standard Mini, particularly a '70s or '80s one which are great cars but aren't worth a huge amount of money – there are certain mods you can do like better seats, a nice dashboard, Minilites and nicer exhaust, which aren't standard to the car so technically you're modifying it, but to me that car is then nicer to use, sounds cool and is more fun to drive. I think if you perform really good, sympathetic mods that really suit the car, then you don't necessarily limit your audience size. You can actually make the car more saleable, as it's more fun to live with."
The key ethos here appears to be on modifications that are both tasteful and sympathetic, with well-chosen alternations that improve the ownership experience without going too far ultimately the most prized.  Lucy at Mathewsons  told CCB hat most buyers appreciate modifications such a five-speed gearboxes, leather trim, alloys and electronic ignition.
Likewise, Chris Holmes of South West Vehicle Auctions feels that the right upgrades can make a difference, and again it's a case of taste. "Five-speed gear box conversions are perceived as an improvement, along with Cooper craft brake conversions for E-types for example.  Any modifications which improve handling and drivability, such as brake upgrades, are generally accepted, but please no stick on wings and other vulgar body modifications."
Keith Murray of Morris Leslie Auctions feels that originality is still king amongst buyers, but modifications can appeal as long they are reversible.  Done properly, modified classics can represent something of a bargain.  "The parts and time which have gone into producing such examples ultimately offer exceptional value for money as potential purchasers realise that they could not commission such a vehicle for the money it has cost to do so," he commented.
But are there any occasions where even sympathetic mods are a strict no-no? To our mind there will always be significant cars where only a handful remain, or they are just too prized to make changes. That's something Paul concurs with – to a point. "If you took a car where there's only three left and you had the chance to put it back to standard, I think you should take that chance," says Paul. "But it still stands that it's that person'' car and their money. At least a modified car is back on the road being enjoyed rather than rotting in a field somewhere."
Clearly this is a debate that will rumble on forever, but we'd argue that the stigma once associated with modifications has been much reduced. That certainly makes sense; if you can upgrade a classic to better cope with today's increasingly fraught traffic situation, it can only aid to the enjoyment of ownership. To that end, some mods have become so common they're just accepted as enhancing a car, such as Ford Type 9 boxes in MGA, for example. We'd also argue that manufacturer's own restomods serve to encourage and legitimise modifications.
Our advice? If you're worried about market value, keep a car as close to standard as possible or stick to changes that followers of the marque generally deem as acceptable. If you're not bothered about ever selling, then the sky is the limit. Just don't expect universal approval…