The Mini's 60th anniversary will be commemorated with two dedicated races at the Silverstone Classic event this summer, with a bumper grid of cars competing for the Mini Celebration Trophy presented by Adrian Flux.
The Silverstone Classic takes place on July 26-28, and will feature Mini action on all three days. Friday will host qualifying, while the Saturday and Sunday will each feature a 20-minute showdown race. These diamond jubilee duels are being organised by Masters Historic Racing, and will be open to competition cars dating back to the Mini's giant-killing pre-1966 era.
"We are delighted that Masters has been asked to organise these Mini-only celebration races at the Silverstone Classic in July," said Ron Maydon, founder and president of Masters Historic Racing. "Minis are very close to my own heart and, in their 60th anniversary year, it only seems right that we should be showcasing a spectacular grid of infamous FIA-spec pre-66 Minis at such a great British historic racing festival."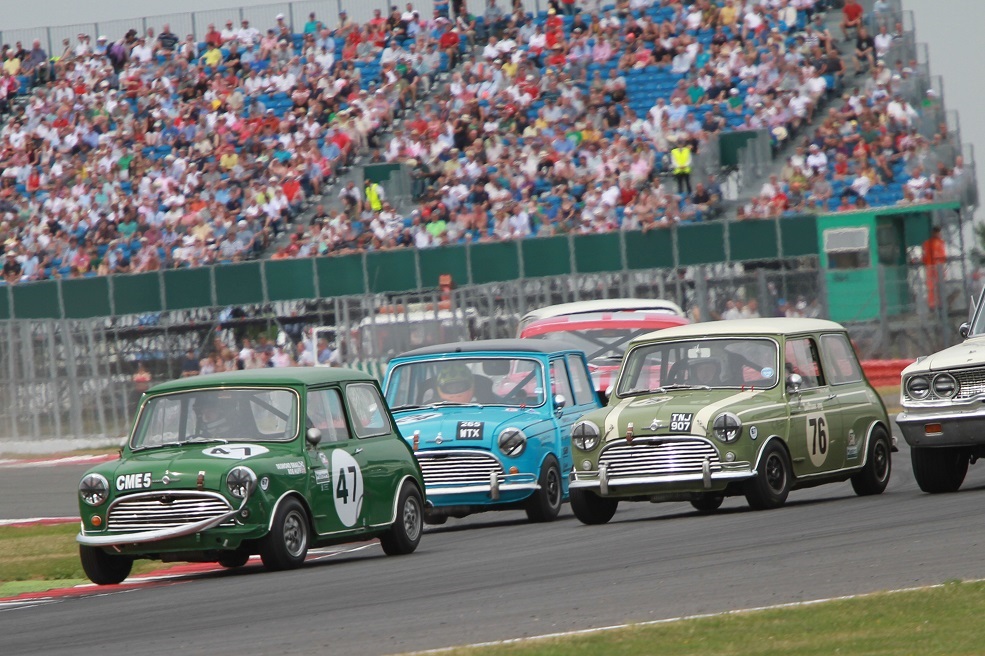 Long-term Mini fan and Silverstone Classic CEO, Nick Wigley, added: "Absolutely everybody who loves cars loves the Mini, so we are really thrilled to be celebrating this major milestone in its illustrious history with two fabulous races at the Classic, where the stars are always the cars!
"With so many evocative examples in existence, we are expecting to create what will be the world's biggest-ever field of racing Minis… and, in doing so, make yet more history for both the magical Mini and the Classic."
As well as the races, Minis will also feature in special track parades and in dedicated in-field displays organised by members of prominent motor clubs. Visitors keen to join in the festivities must buy their tickets in advance, and can take advantage of the early bird offer when purchasing before the end of March.
As in previous years, all tickets grant access to trackside grandstands, live music concerts on Friday and Saturday evenings, both racing paddocks, plus the vast majority of the family entertainment on offer at the event. Full details on general admission tickets, car club display packages, hospitality experiences and camping options – as well as all the latest news – can be found on the silverstoneclassic.com website.