The 44th edition of the popular Rétromobile show gets underway from today, running until Sunday February 10 at the Paris Expo Porte de Versailles. The event's three halls will be packed full with over 650 exhibitors, 100 clubs and around 600 cars, but there will also be some very special milestones celebrated in the French capital.
France is known for its loyalty to homegrown brands, so it's little surprise that Citroën's centenary is taking centre stage at Rétromobile. The birthday display will feature 30 very special Citroëns spanning the marque's entire history, and will be split into three categories – production models, racing cars and concept cars. The production cars include a Type A 10hp, a Traction Avant, a DS21 Pallas and a Méhari, with 2CV, DS and SM rally cars joining later WRC machinery amongst the motorsport icons.
But there's much more in store for show-goers. The show will also pay tribute to a British icon as it celebrates the Mini's 60th anniversary. The Mini has a huge following in France, but the exhibit has been given a helping hand from the UK as it's been created in partnership with Beaulieu's National Motor Museum and the Haynes International Motor Museum in Somerset. Cars will include the cutaway MkII Mini from the Haynes Museum, as well as a 1959 example, a Cooper S, a Moke, a Marcos, a Pick-up and more.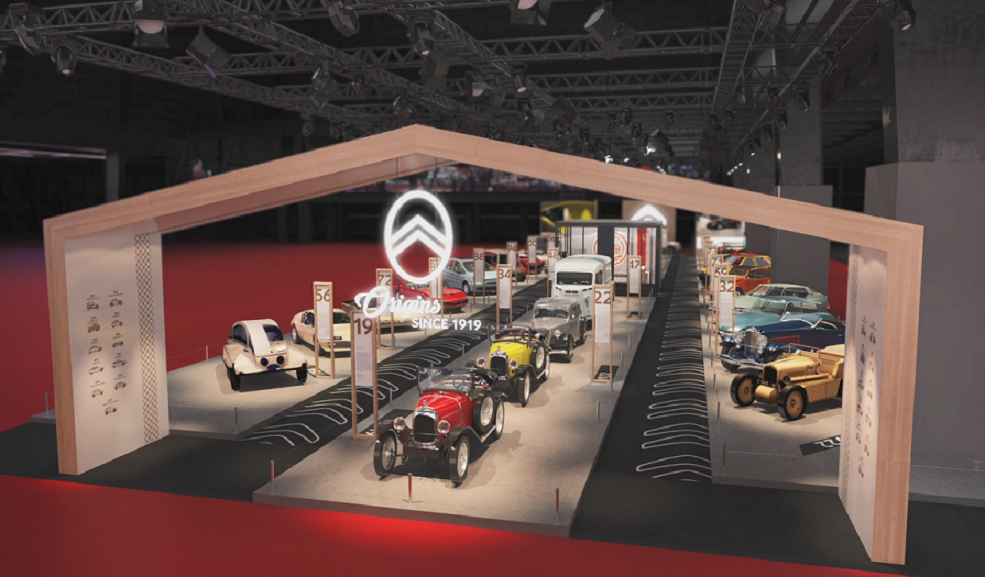 Continuing with the British theme, Jaguar Land Rover Classic will be exhibiting for the third year in a row. Representing the manufacturer's restoration work in its Classic division will be a Continuation D-type and a Range Rover Classic Reborn, while a fearsome Jaguar XE SV Project 8 will add a contemporary element. Also bound to attract attention is an XJ220 supercar, one of only 271.