"Simplify, then add lightness." Motoring historians have this as a direct quote from Colin Chapman, explaining his distinctive engineering and design philosophy. We take a look at the significant early Lotus lightweights ask, does less mean more when it comes to market values?
While many of us are told to watch our weight these days, the idiom is not one that has been followed by all modern motor manufacturers. One exception, however, has to be Lotus founder Colin Chapman; weight wasn't just something to be watched, it was to be ruthlessly reduced. "Simplify, then add lightness" is a quote attributed to the man, yet it is hard not to think of it as a neatly polished marketing slogan; indeed, Lotus Cars still use it today for its latest models. Far less marketable, but considerably more forthright, is a line from a company memo issued at Lotus back in 1975 (reproduced in Jabby Crombac's excellent biography of Chapman, The man and his cars), entitled, 'Definitions and Philosophy of Lotus's Engineering Philosophy', it reads: 'The most elegantly effective and traditionally Lotus solution is the one with the least number of parts, effectively deployed.'
To put that philosophy into context, when the Elan was launched in 1962, it weighed around 660kg. Fast forward to 1989, when Mazda unveiled its 'tribute' sports car to the Elan, the MX-5, the Japanese version had a similar-sized engine, a little bit more horsepower and a slightly higher top speed, but a very similar 0-60mph sprint time. Fitting tribute indeed, apart from one aspect; at 960kg, the original MX-5 is a third heavier than the Elan. Take the very latest MX-5 and the 1.5-litre model still has a similar sprint time, and will just nudge the Elan for top speed honours yet all the additional creature comforts, safety requirements and additional padding that we need today pushes the weight up to 1076kg; that's nearly 40 per cent more.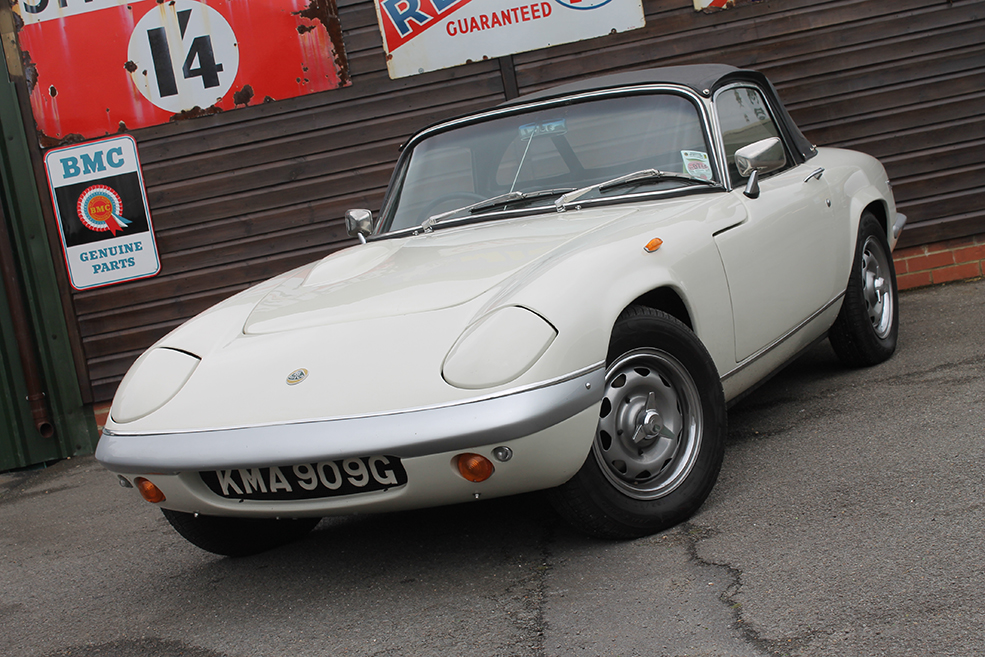 The background to the Elan can be laid firmly at Chapman's main passion, which was motor racing. It's a little trite perhaps to say that Chapman started building road cars so he could afford to go motor racing, but it's a strong argument. And it all started in 1957, the year that a road legal Lotus Seven was introduced to the public, appropriately at the Brighton Speed Trials, which was actually before the official announcement of a production version was made a few months later at the London Motor Show.
The Seven arrived as a build-it-yourself kit car; this cleverly avoided the dreaded Purchase Tax, thus keeping the cost down, but also neatly skirted around the fact that Lotus wasn't at the time really capable of full 'turn key' road car production. The fact that Sevens were 'handmade' makes confirming the weight for the early S1 model difficult, but it was probably around 460kg. Mind you, for that you didn't get doors, while a very basic hood was an optional extra, the windscreen was removeable and a wiper motor could be fitted only if the owner really thought it necessary. Plus there were no indicators, no fuel gauge, although a dipstick was supplied for the fuel tank, which was held in place with elastic straps… It's certainly arguable whether this was a real 'production' road car, more half road/half race weapon, but the orders came flooding in. The amazing concept remains today in the hands of Caterham Cars and while a new Seven has a few more creature comforts, it still follows that lightweight policy, underlined by the use of motorcycle engine power units.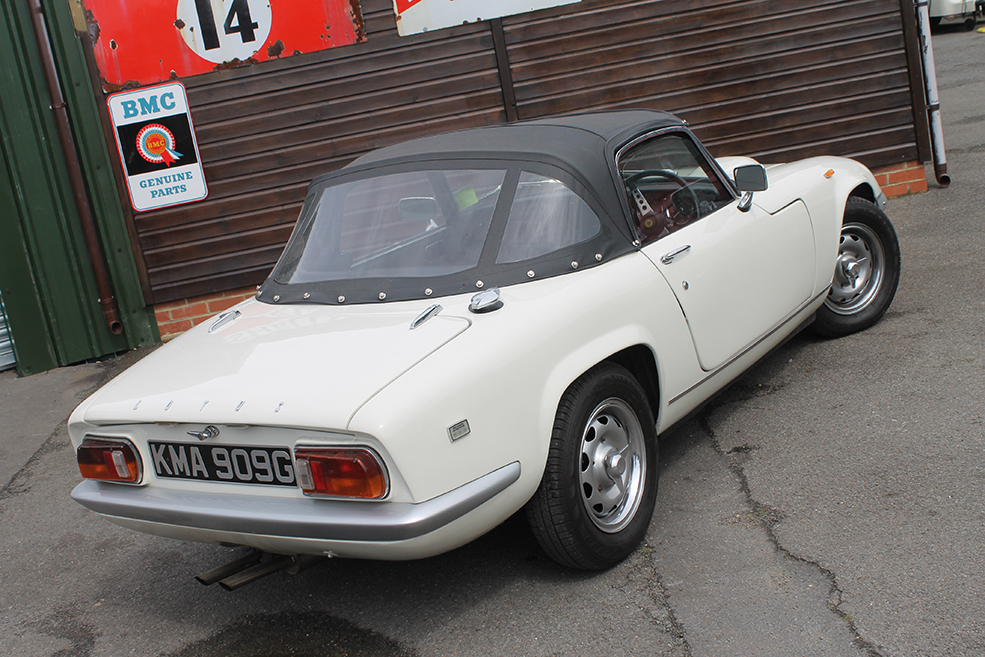 Market values of Lotus Sevens are difficult to judge, due to the way specifications and modifications can vary, but the classic model is the S2 and proper period road versions in tip-top condition are now reaching £25,000-£30,000. Chapman would be impressed.
Alongside Seven production in the late 1950s came the Lotus Elite. This was a completely different proposition, which if anything establishes the Lotus reputation for engineering innovation, with the lack of weight as the significant performance ingredient. Displayed alongside the Seven at the 1957 London Motor Show, the Elite looked gorgeous, as striking as any Italian sports car, and most would agree those looks remain today. However, its true significance had nothing to do with its looks, but the fact it had a full glassfibre monocoque, with only limited steel stiffening. Chapman had, with the Elite, dismissed the need for a separate chassis, believing that he could still achieve the necessary structural rigidity; remember, this is over 60 years ago!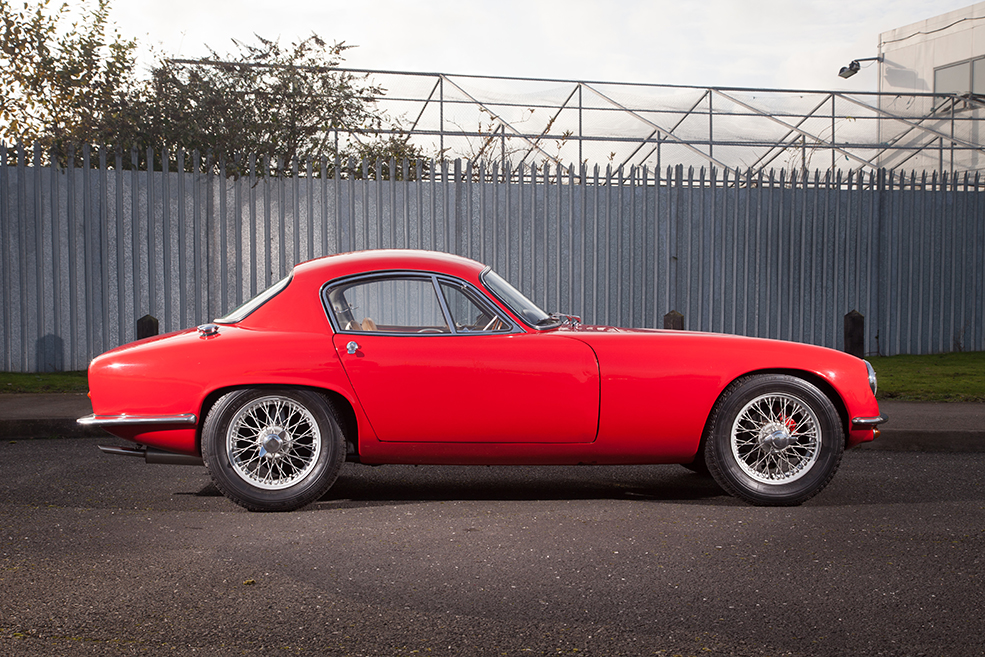 The first production models didn't arrive until 1959, despite a very full sales order book. The monocoque proved difficult to put into mass production; once again, Chapman's engineering vision couldn't be matched by the economics of late 1950s manufacturing techniques. The lightweight body did, however, mean that Lotus could use the small 1216cc all-aluminium, overhead cam, four-cylinder Coventry Climax engine. Suspension was independent, front and rear, with the relatively soft springs and stiff shock absorbers offering a good ride and exceptional handling; the engine's modest 80-odd bhp belying how quickly the Elite could be driven. Its weight was around 670kg, a figure that can be put into perspective by comparing to a similar aged Jaguar XK140, which in 1957 was more than double that, at 1470kg. Even the exotic new E-type tipped the scales at around 1200kg.
Sadly, but not surprisingly, only around 1000 Elites were built; historians argue on the exact number, as more bodyshells were built than cars registered. Later models even received the twin cam engine to really push the performance, but the production difficulties, the lack of creature comforts (when compared to competitors) emphasised by the fact that the glassfibre construction did amplify road noise considerably, meant that the Elite was not a commercial success. Try to buy one today, however, and if it's been properly restored, you'll be looking at £50,000-£70,000, and those values are only likely to rise.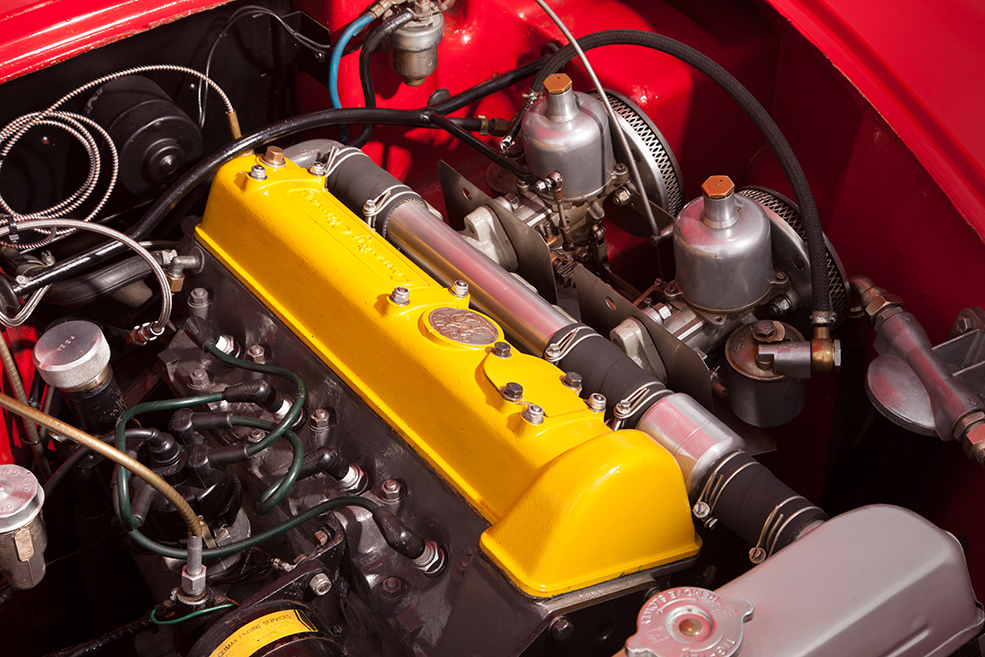 One of the benefits from the problems experienced building the Elite was the knowledge the company gained of glassfibre bodywork construction. This, combined with the company's economic need for a volume seller, meant Chapman was persuaded to compromise on his no-chassis concept. The result was the Elan, the first practical Lotus sports car; a simply styled two-seater with its glassfibre body supported on a sheet steel backbone chassis. Chapman also turned from the Elite's complex all-aluminium power unit to use a tough mass-produced Ford block, onto which was placed the manufacturer's own twin cam head; the engine itself being a commercial success for Lotus and has become a modern day classic itself.
A very pretty car, the Elan was quick and supremely agile for the period, and nearly 10,000 were produced (plus nearly 5000 +2 models). Many remain today, courtesy of the simple design which means that you can rebuild one with a galvanised, rot-free replacement chassis. Quality rebuilt models will carry £30,000+ price tags, with some now pushing up to £50,000. If you can find an unrestored one and are prepared for the rebuild costs, you'll probably get your money back.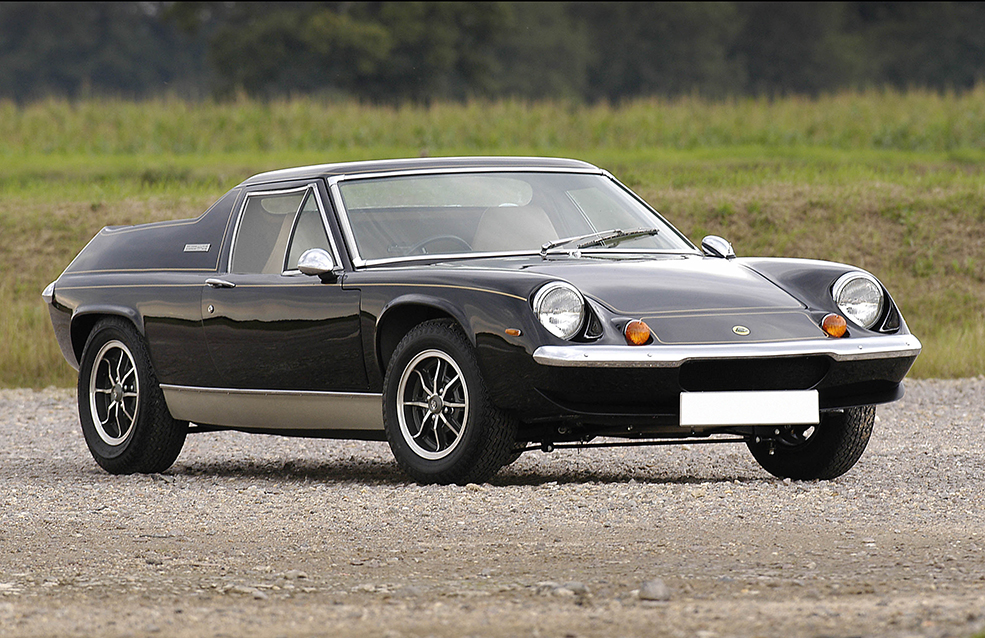 From a practical, relatively high volume, small sports car, Lotus then went back to its racing roots to build Britain's first mid-engined production sports car, the Europa. Lotus had planned to build it for some years, but it wasn't until Renault launched its front drive R16 that Chapman realised he could use that car's transaxle/gearbox and final drive unit in a mid-engined configuration, together with the French company's highly tuneable aluminium block engine. Again, this was a relatively small capacity engine, with modest power, so it needed a lightweight home.
In truth the Europa was a mixed bag; on early models, performance was disappointing, the styling was particularly Marmite, and the interior cramped. The later Twin Cam models improved matters and in total around 9000 were produced and Lotus had a striking, mid-engined supercar that would return 30mpg due to that efficient engineering philosophy. Of all our lightweight Lotus models mentioned, the Europa would be the least costly today – probably because of its love-it-or-loath-it looks, and the fact it's not the easiest thing to get in or out of. You could probably find a driveable example for around £12,000-£15,000, while the fully restored Twin Cam models are getting close to £30,000 and those prices are only likely to go one way.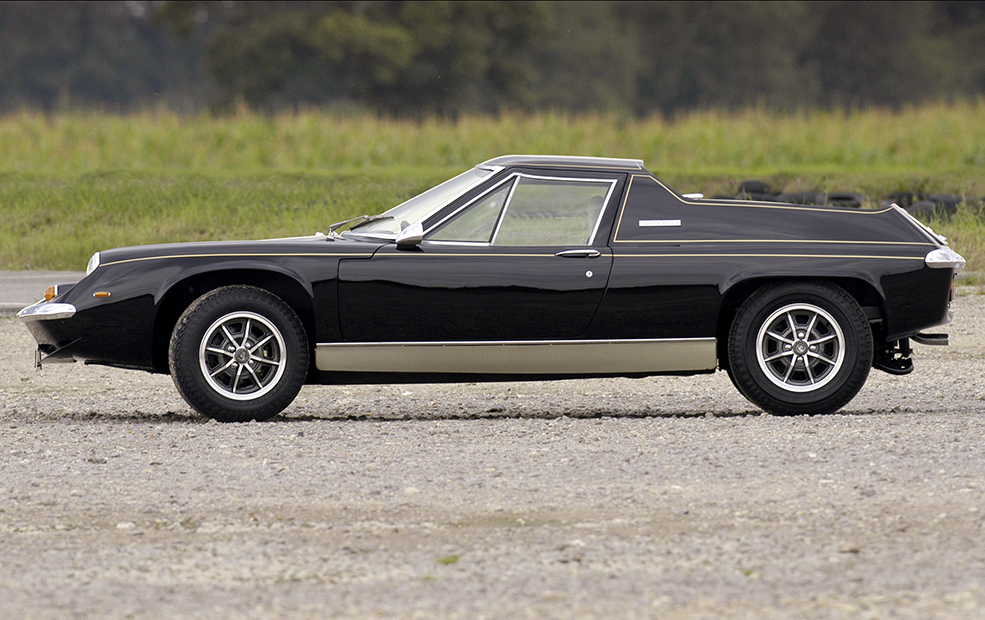 The models that followed these lightweights – the Esprit, Eclat and Elite – had to attend to market demands that wanted more bells and whistles, more padding, more creature comforts. They didn't become heavyweights overnight but the company had to compromise some of its traditions in order to meet market expectations. The Seven, the original Elite, Elan and Europa were no compromise models and remain a statement of one man's unparalleled engineering philosophy; simplify, then add lightness. And in today's classic market, you can now also add value.