We love to buy classic cars here, as evidenced by the variety of old motors filling the office car park. But sadly, we can't keep them all if we want to be able to reach the front door. That's why two of the fleet will be among the consignments at SWVA's next classic car auction when it takes place later this month.
The first of our duo is a Series 3 Jaguar XJ6, originally acquired as a project car for sister title Classics Monthly. The 4.2-litre example in light blue metallic was first registered in 1984, and in is in desirable Sovereign spec.
The winning bidder will be getting a car that's been treated to plenty of mechanical work – not least under the bonnet. The car shows 98,000 miles, but round 2000 miles ago, its engine was replaced with a refurbished straight-six unit by the technicians at West Riding Independent, while a reconditioned radiator, four new Uniroyal Rainsport tyres and a stainless steel exhaust system have recently been fitted too. New fuel senders have also been fitted for the Jaguar's twin petrol tanks, along with new headlamps, an LED dash illumination upgrade and a new transponder for the gearbox to cure a hesitant speedometer. Now successfully run-in, the Jaguar has proven to be a popular choice on the fleet.
The second of our cars was also a Classics Monthly project, and a very practical one at that. The 1975 Triumph 2500 TC estate was acquired in early 2017, and remains in appealingly original and very honest condition, having been Ziebart rust-protected from its early days. The only area of noteworthy rot on around the right-hand rear wheel arch was professionally repaired, and the front, side and rear screen rubbers were replaced too. Inside the cabin, the rear doors seals were renewed and all the wooden door and rear load area cappings were refurbished. The original Bri-Nylon seat facings are all in reasonably good condition save for the driver's seat, but some matching fabric is supplied to facilitate a repair.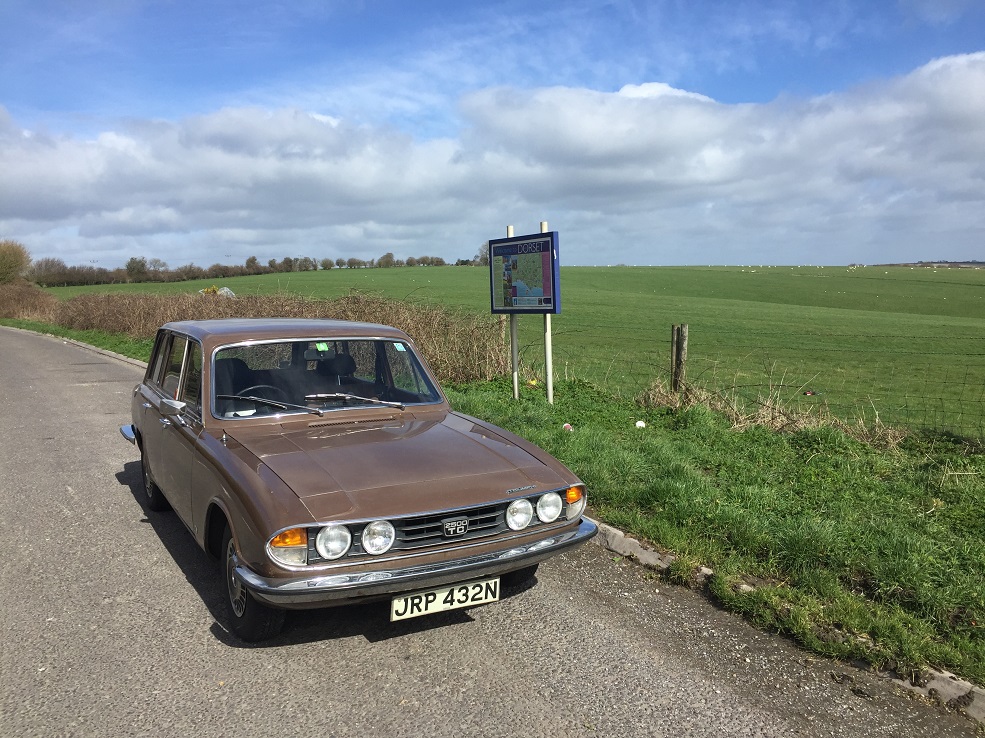 A steady programme of mechanical improvements has included rebuilding the bottom end of the engine to eliminate crankshaft endfloat, which is a common problem with the Triumph straight-six unit. Other work has seen the worn steering rack bushes replaced and new upper bearings fitted to the front suspension struts, as well as a new clutch slave cylinder and a major refurbishment of the car's braking system front and rear. The car has proved to be a reliable runner over the last two years, and was even taken on a long-distance tour to Switzerland without any issues.
The auction will take place at SWVA's Poole base on Friday April 26 from 10.45am, with 74 cars amongst the consignments. See www.swva.co.uk for the full catalogue.