What started off as a 'one-off' charity event in 2016 to raise funds for the charity Prostate Cancer UK got underway for the fourth time at Beaulieu on September 16, with a group of XK-badged Jaguars beginning this year's 3400-mile, 18-day drive around the circumference of the British mainland.
The cars were flagged off by Philip Porter, author, publisher and co-founder of the International Jaguar XK Club, who devised the Round Britain Coastal Drive shortly after recovering from prostate cancer.
The event has since become an excellent way to raise awareness of the disease and funds for the charity. So far over £200,000 has been collected, with this year's target set at £45,000.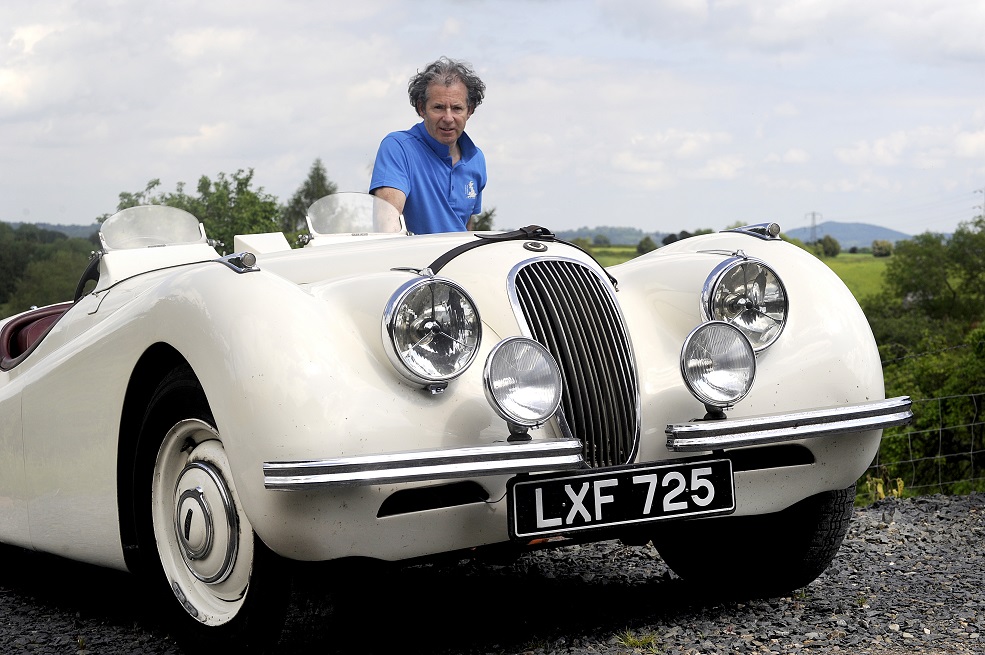 The route began at the National Motor Museum, Beaulieu on Monday, September 16, heading anti-clockwise towards Devon and Cornwall. On October 3, long-time Prostate Cancer UK supporter Don Wales will be dropping the flag on the final stage of the Round Britain Coastal Drive. The grandson of Sir Malcolm Campbell MBE and nephew of Donald Campbell CBE will join participants, organisers and Prostate Cancer UK representatives at a celebratory closing dinner.
Renowned Jaguar parts specialist SNG Barratt will be supporting the event with a vehicle full of spare parts. Technicians will help on all 18 stages too, including experts from CBR Classic Restorations of Walsall and acknowledged Jaguar XK gurus, Twyford Moors of Hampshire. Participants will also be assisted throughout by event hosts from the XK Club and ambassadors from Prostate Cancer UK.
Gabriella Bailey, Head of Community Fundraising at Prostate Cancer UK, said: "We are thrilled that Philip and his wife Julie have organised this event for the fourth year in a row. We are also so grateful that any funds raised through our partnership with the Jaguar XK Club this year, will be match-funded, pound for pound, by an anonymous partner.
"This generous offer will go towards supporting our Specialist Nurse services, the UK's only telephone, email and live chat support specific to prostate cancer, at Prostate Cancer UK. There are over 400,000 men living with the disease in the UK, which means this service will continue to act as a lifeline for so many."