An internet fundraiser has smashed its target to help a well-respected classic car restorer and customiser pick up the pieces after a workshop fire.
Dez Stringer, of Stringer Fabrication in Manningtree, Essex, returned to a severely damaged unit after an electrical fault on his industrial estate burned through four other businesses.
"My garage was the least burned", he told Classics World with an air of optimism.
He lost several cars over the Saturday, March 3 and Sunday, March 4 weekend – two Fords (a Model A and Prefect) a VW Beetle Cabrio and a Lada Riva estate.
"It's all the tools and parts that are gone," Dez continued. "That's what's going to hurt the most".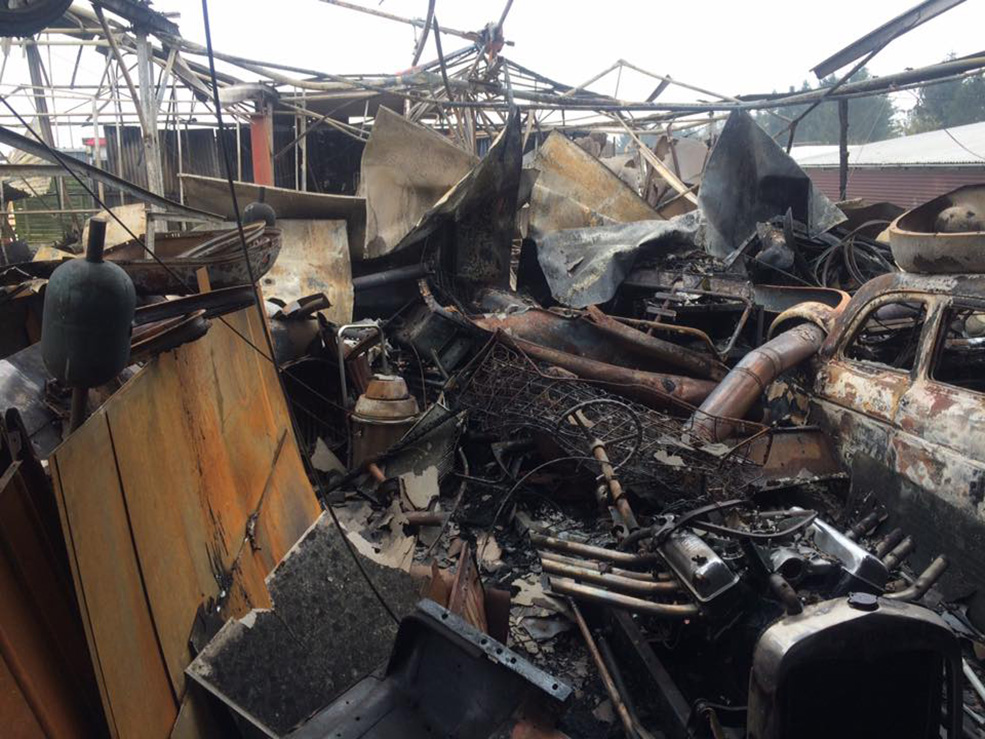 Dez had accrued nearly 20 years' worth or irreplaceable spares and equipment essential to his business, worth between £25 and £30,000.
Supporters rallied round to help Dez get back on his feet; a Just Giving campaign set up by friend James Hill had, at time of writing, nearly doubled its £1000 target.
East Coast Retros co-founder Michael Carpenter, a classic car club of which Dez remains a major patron, said: "It's obviously a massive shame for him as it's his business as well as his hobby that's gone up. I shared the Just Giving link on the ECR Facebook page in the hope that even more people could chip in."
WANT TO HELP DEZ?
Find the fundraiser online at Just Giving