Various British classics in need of restoration are for sale in Exeter at the time of writing, each one looking like the proverbial barn find – and potentially ideal for anyone seeking a project. Among the most interesting cars on offer are the 1968 MGC GT, the 1960 Jaguar MkIX and the 1964 Rover 3-Litre shown here.
Few details of the MG have been provided by the vendor, but it's obvious from the photograph that it's in need of full restoration – although at least it looks to be complete and original. The MGC is one of the rarest of the 'B-derived models, with a production run that lasted barely two years (1967-69), and is now highly sought after among collectors – with asking prices of £20,000-plus no longer unusual. The fact that this example can be yours for £4950 gives an indication of the work required, as does the fact that (according to the DVLA) it's been off the road since 1981.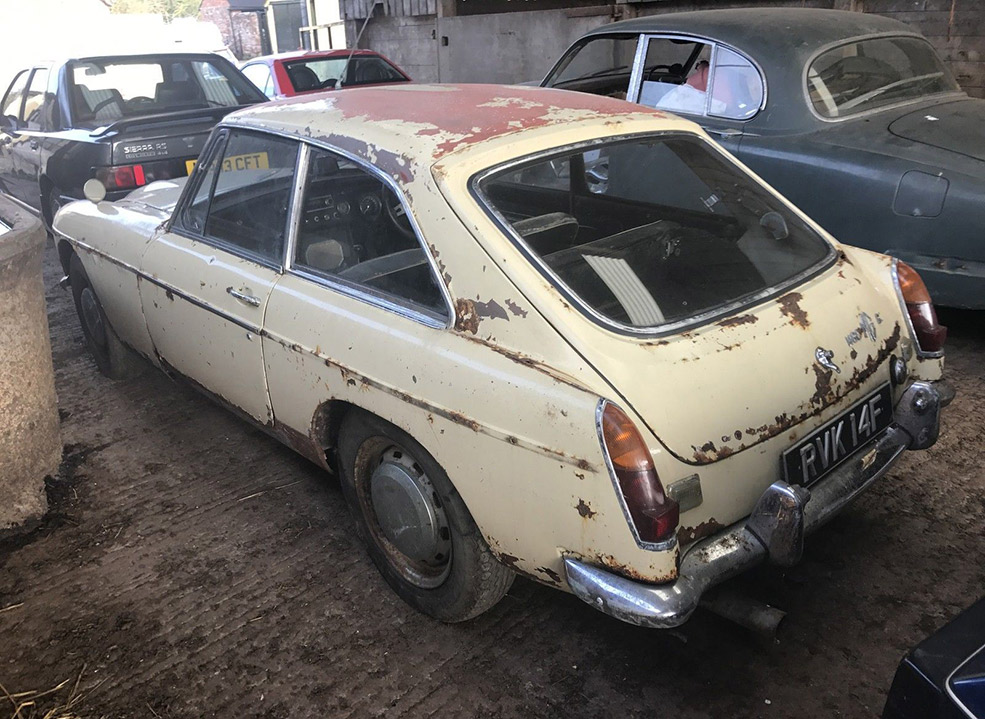 The Jaguar MkIX is another rare car, with just over 10,000 produced during its 1959-61 run. Almost identical looking to the MkVIII, the MkIX featured Jaguar's 3781cc straight-six pushing out a hugely impressive 210bhp. The MkIX was also the first Jaguar to offer servo-assisted Dunlop disc brakes as standard equipment, as well as power-steering. This particular survivor is described as 'scabby around the edges' but is said to have a solid chassis, while the red leather interior is also in good condition. It could be a worthy project for a Jaguar fan at £8950.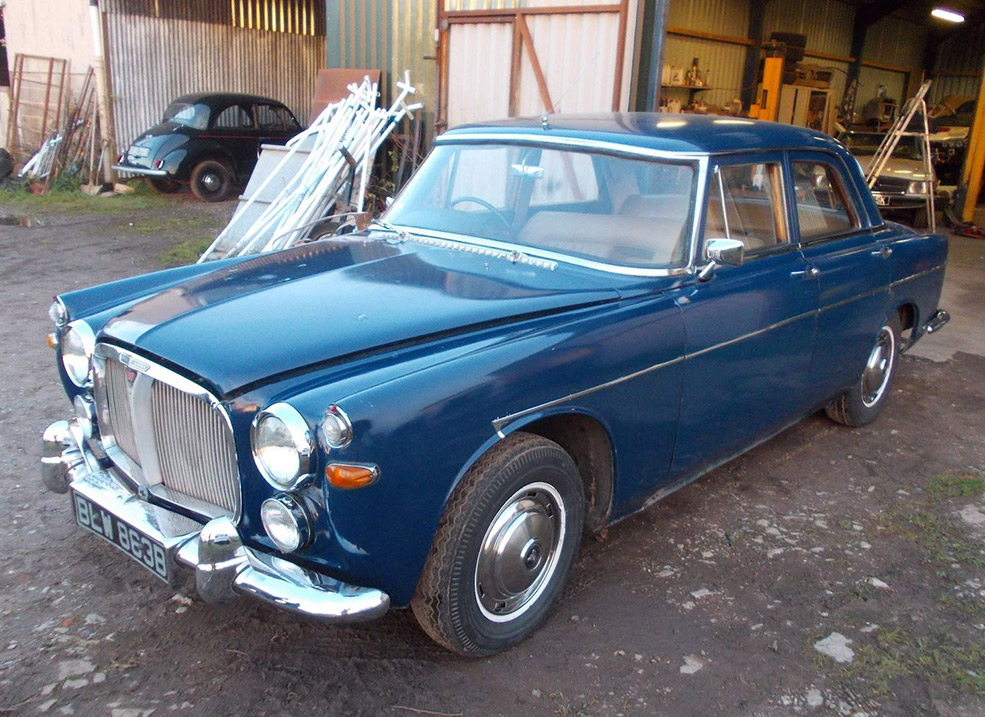 As for the Rover P5, this is said to need light restoration, with some welding required 'but nothing too serious'. Again, it's a complete car that's been off the road for some time, but at £2750 it could be a tempting buy. To find out more about any of these classics, call Martyn Glover on 01392 461302.