The Federation of British Historic Vehicle Clubs (FBHVC) has moved to clarify its position on the Department for Transport's proposal to ban the use of tyres older than ten years on certain vehicles.
The FBHVC argued against the ban in its response to the ten-week consultation, which applied to commercial vehicles, buses and coaches only. However, confusion has arisen after reports elsewhere in the classic press appeared to erroneously extend the Federation's stance to historic passenger cars.
Such coverage may have given the possible impression that the Federation's views are at odds with the views of various car clubs, and that it is not concerned about the use of old and unsafe tyres on such vehicles. However, this is not the case. To clarify, the Federation has pointed out that safety is a prime concern and it certainly does not advocate the use of tyres over ten years old. However, in the context of commercial vehicles, buses and coaches it believes other factors are at play when considering whether tyres are roadworthy or not, rather than merely how old they are.
For context, the proposed DfT ban on ten-year-old tyres has come in the wake of public campaign by Tyred.org.uk, which was launched by Frances Molloy after her son Michael was among three killed in a coach crash caused by a 19-year-old tyre in 2012. This was given more impetus in 2017 when a large van converted to a transporter suffered a blowout on an 18-year-old tyre, crossing the central reservation of a motorway and causing several deaths in cars coming the other way.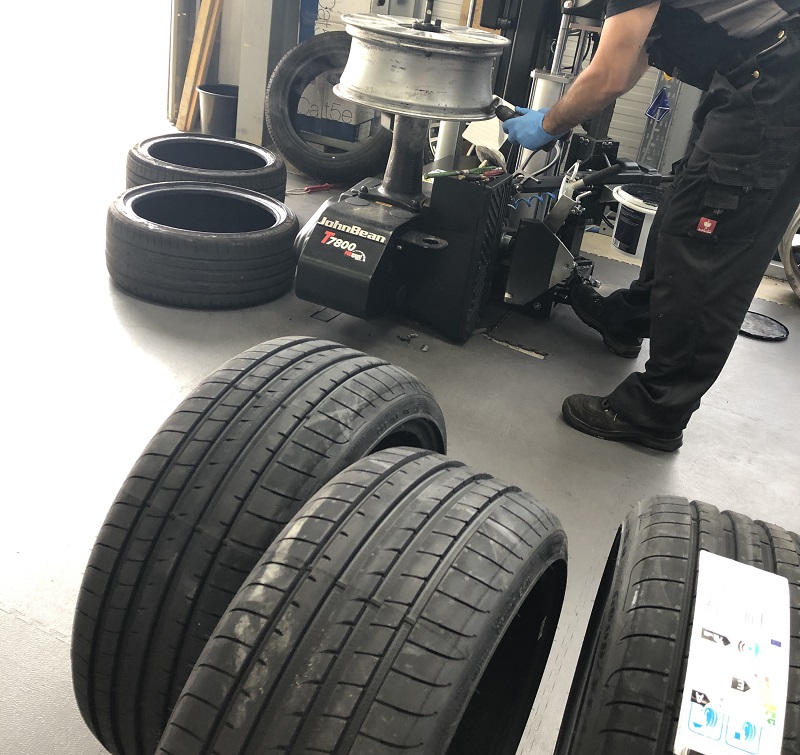 Careful management
In response, the DVSA commissioned research on older tyres and launched a new scheme recommending against the use of old tyres on steering axles and enforcing careful tyre management plans for all vehicles. It suggested that tyres more than 10 years old should not be used except on a rear axle as part of a twin wheel arrangement, and where tyres more than 10 years old are used, their age should be recorded and a specific risk assessment carried out.
The research did find some evidence of deterioration as tyres aged, but was not able to satisfactorily comment on the relationship between tyre age and tyre use. Nevertheless, a campaign to ban tyres over ten years old was instigated by MP Jesse Norman and put out to consultation in June. But while the trade association for the UK's bus and coach industry, the Confederation of Passenger Transport UK (CPT), welcomes a straightforward ban, other bodies such as the Road Haulage Association (RHA) and FBHVC take a different stance.
Both feel that the current evidence for an outright ban is not sufficient, with the FBHVC taking the view that it is best to maintain the current status quo and let the recently-launched DVSA approach have time to take effect. Its belief is that this will prevent the risk of accidents without the need for an outright ban on all tyres over ten years old. The RHA largely share this belief, reluctantly supporting a ban on 10-year-old tyres being used on steering axles for precautionary purposes.
The Federation feels that there are several matters that complicate the premise for an outright ban, and that such legislation could lead to the dangerous assumption that a tyre is safe until it is 10 years old. Potential factors after the roadworthiness of a tyre could include the condition in which tyres are stored, usage, road conditions, how well they are maintained, driving style and so on.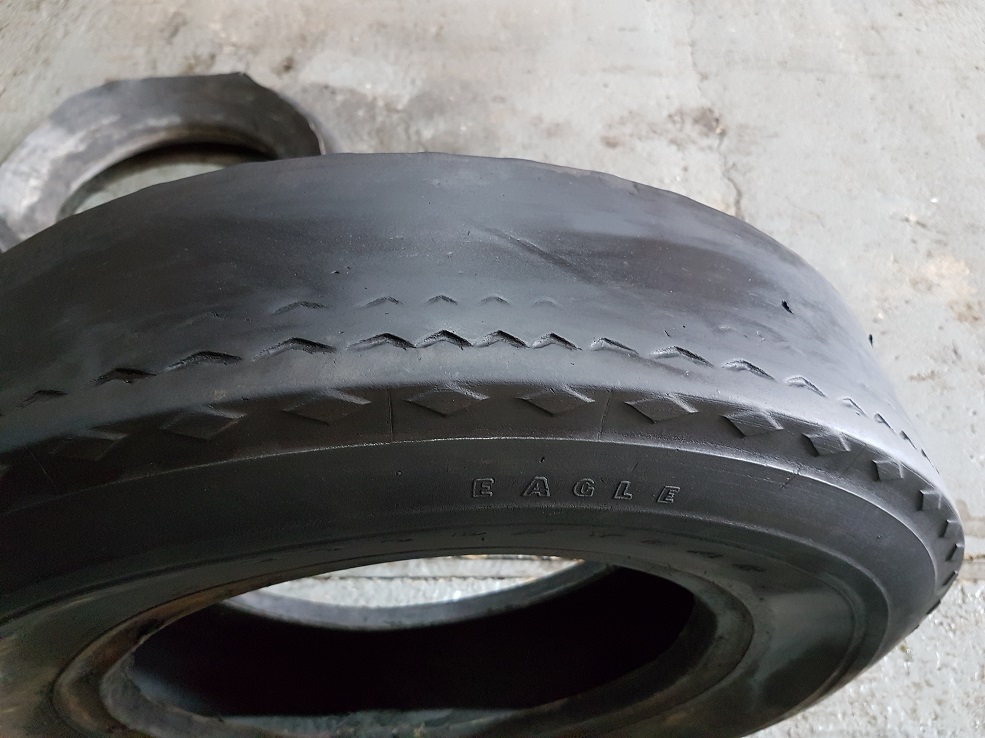 "It is general knowledge that deterioration of tyres is not simply a function of age, but also their use and treatment and so just because the tyre is less than 10 years old, does not necessarily mean it is safer than one that is older," said chairman David Whale. "Furthermore, the tragic incidents cited by the DfT involved tyre wall failure resulting in corrosion of the internal steel bands. Of course, cross-ply tyres do not have such metal structures within them. We must also recognise that some tyres simply aren't available for certain vehicles."
Of course, the FBHVC arguments are not made in the connect of a ban for passenger cars, but its stance on tyre safety can equally apply. "It goes without saying of course that none of our arguments mean the Federation takes tyre safety lightly, whatever the vehicle involved," said legislation director, Bob Owen. "It is always an important duty of the driver of a vehicle to ensure his tyres are properly inflated, are free of visible defects on the tread, the inner or outer tyre walls or the tyre beads and have tread of the required legal depth."
Certainly, pinning down the lifespan of a car tyre is very difficult. Ben Field of Vintage Tyres believes anything that's over 10 years old shouldn't be on the car, which is a view shared by tyre giant Michelin. However, a statement by the Royal Society for the Prevention of Accidents (RoSPA) talks of a lack of consistent recommendation from tyre manufacturers. Indeed, a representative from Goodyear declined to comment, which is perhaps indicative of the controversy surround this issue.
Like the FBHVC, we feel that reducing the debate solely to a question of age is far too simplistic, regardless of the vehicle in question. We await the government's official response with interest, but in the meantime, we'd suggest regularly checking the condition of your tyres regardless of their age.